Hummel, although being established in 1923, might be a new name to American consumers, but it's slowly coming onto the European and international runner scene. And the Danish brand's soccer and sporting heritage has given it the boost it needs to be taken seriously in a market full of throwback sneakers. Hummel has also just enlisted an interesting name to collaborate on its Marathona sneaker: Ami James.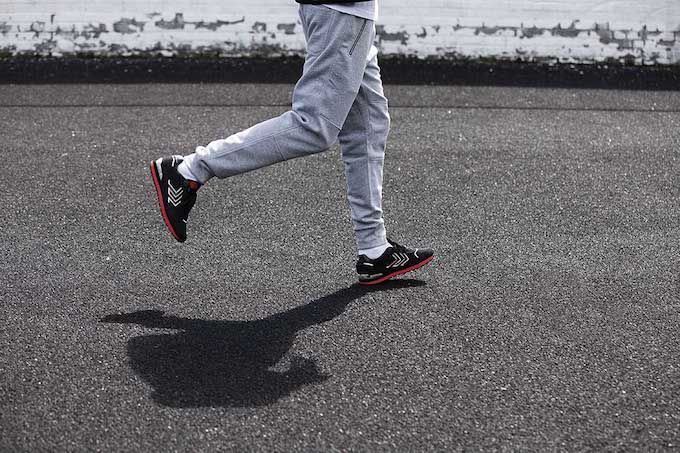 That's right, the guy you might have seen on television shows such as Miami Ink has connected with hummel, under Tattoodo, the social marketplace for tattoo designs, to work on a sneaker collaboration—and it's conservatively clean. 
"Hummel gave us the opportunity to work on one of their classic sneaker silhouettes from the eighties, the Marathona, allowing us to take the Tattoodo skull design and lay the pattern throughout the back of the shoe, inside the chevrons, on the insole and at the heel," James said.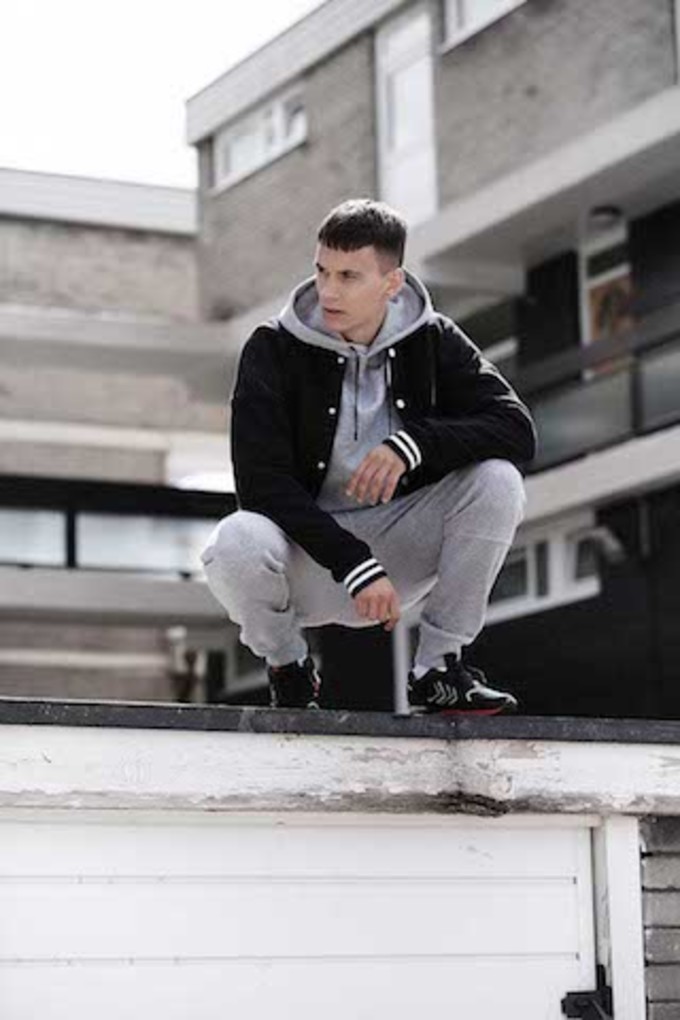 If you look at the Marathona that James designed, along with the accompanying apparel collection, it's a very subdued sneaker, with only splashes of red and subtle tattoo work. And there's a point as to why it's so understated. "My favorite design will always be one tone. I think it never goes out of style," James said. "When you splash too many colors, usually it is for a fashion trend that will fade away. But black and white will always be there."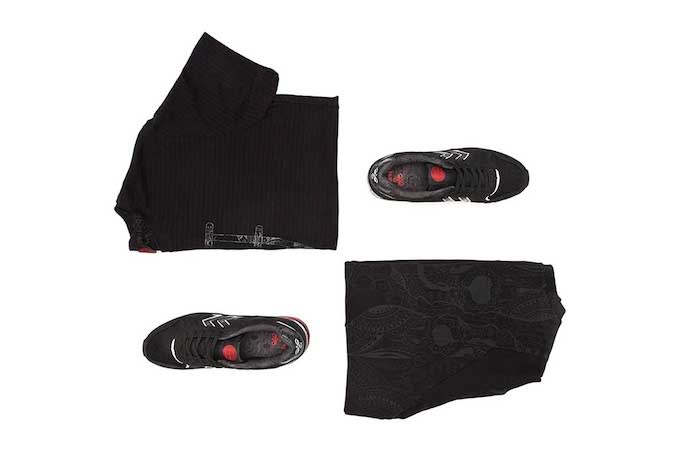 If you're looking to pick up the collaboration, it's releasing at the LOVEHATE Social Club in Notting Hill in London and will be carried at select retailers in Europe and Japan beginning Tuesday, September 30.