Back in July of this year, Navy announced that Undr Armour would become the official sponsor of their 33 men's and women's varsity athletic teams, making them the first service academy to be outfitted by UA from head to toe. With the college football season just days away, Under Armour is pulling out all the stops by debuting these "Summer White" military uniform that Navy football will wear for their opener against Ohio State.
The uniforms honor the tradition and heritage of Navy from head to toe, and are directly inspired by what the service men and women wear on an every day basis. The uniform comes in a full-white look from helmet to cleats, but has some design cues to make them stand out. For the first time ever, uniforms will slightly vary from player to player, with each athlete wearing their specific rank on the field, depicted through the shoulder board and pant leg design of each player. Freshman on the team will have the traditional anchor on the pants and shoulder but with no stripes to compliment, while more veteran players will have additional stripes and designs based on their year and ranking.
Check out Navy on the field in their "Summer White" uniforms from Under Armour when kick off their season against Ohio State this Saturday.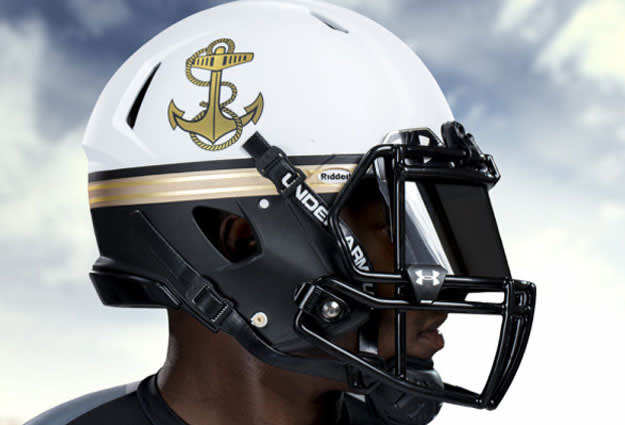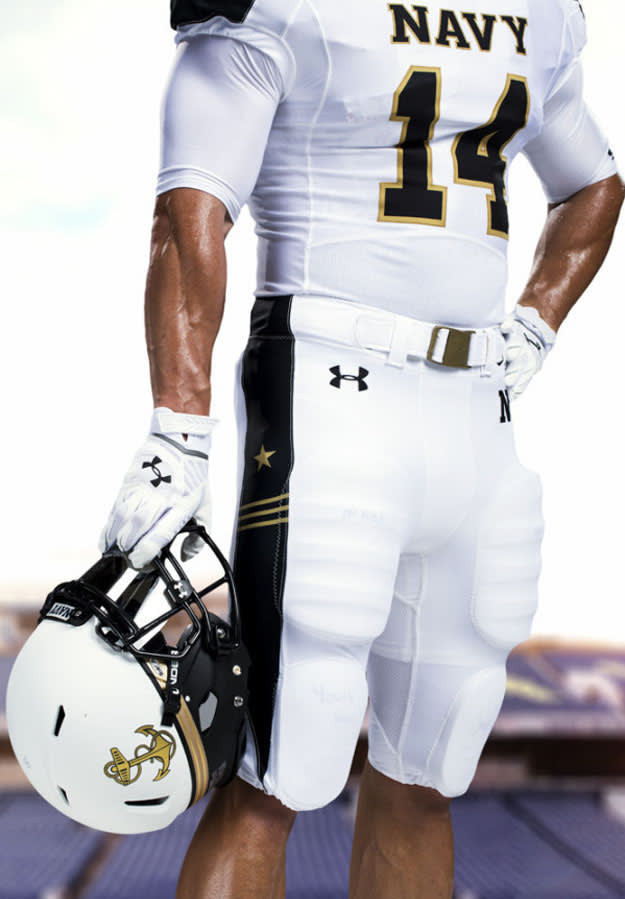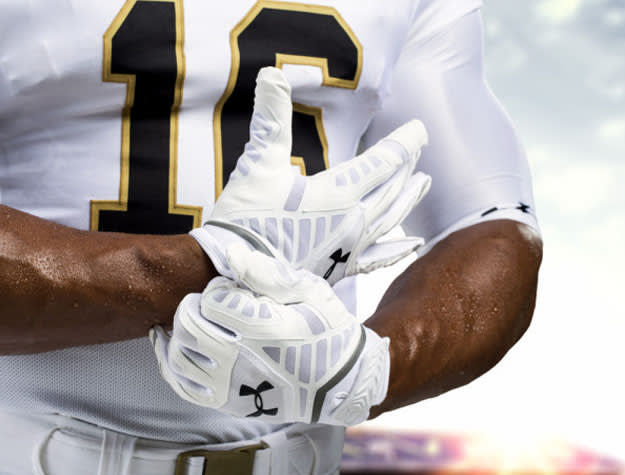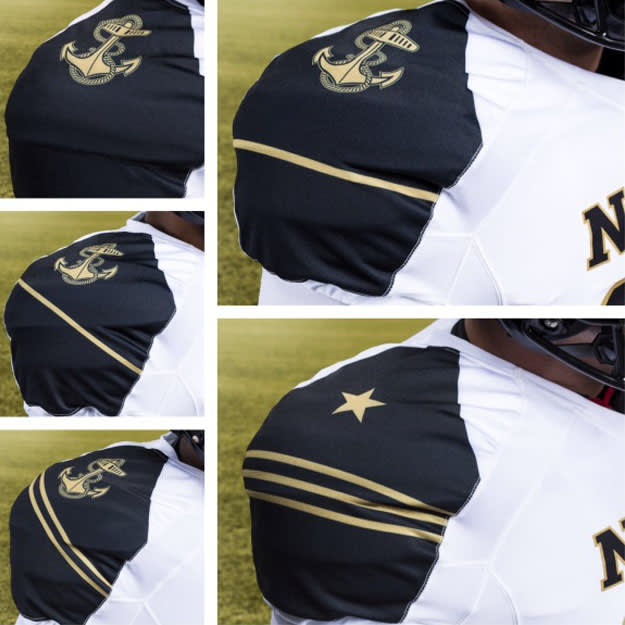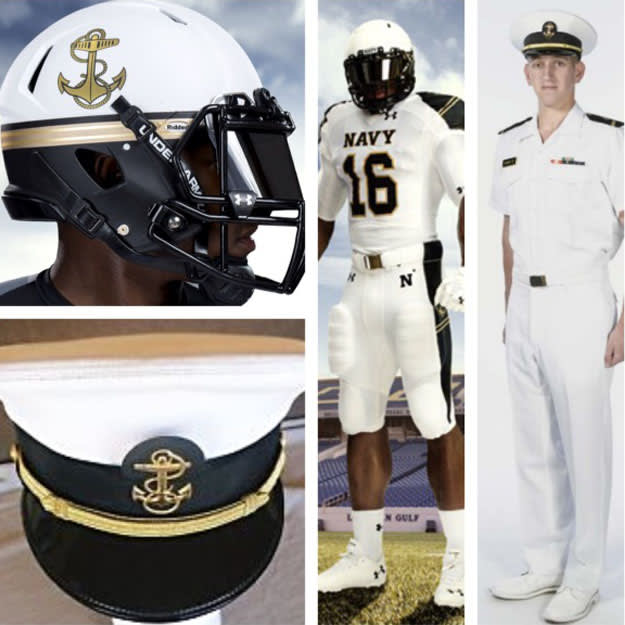 RELATED: The UA Cam Highlight Cleat Hits Stores Soon
RELATED: REVIEW: Get a Tailored Fit with the UA Cam Highlight Trainer