Earlier this week, Puma and Arsenal gave a preview of an upcoming collaboration, supported by the hashtag #StrongerTogether. In a live press conference, the two teamed up and confirmed what just about everyone thought, as they unveiled the "Trilogy Kit" for the upcoming 2014-15 season.
Arsenal manager Arsène Wenger debuted the trilogy of kits which were each designed with a theme in mind to reflect the values of both Puma and Arsenal. The kits were named "'Future, Forever, Victorious" and each tells a particular story of the inspiration behind them.
The home kit, named "Forever",  stays true to the traditional red-and-white Arsenal colors that the club first appeared in back in 1933. The look was inspired by the life long fan base that Arsenal has built and features a red base jersey with white sleeves, that's accompanied by traditional white shorts and red and white socks.
The away kit represents the "Victorious" theme of the trilogy and features a yellow and navy blue colors worn by Arsenal during some of their biggest away wins through their history including the 1971 and 1979 FA Cup final wins. The away kit is slightly different in design as it features a V-neck collar done with a yellow body, navy blue sleeves, and is finished with blue shorts and blue and yellow socks.
The final alternate kit is named "Future" was designed to represent Arsenal's continuous strive for innovation and progress that has drove the club to it's success through the years. The kit will be worn during both home and away matches, and features a blue and green button down collared shirt with blue and sky blue striped panels across the body, and is finished with blue shorts and two-toned socks.
Each kit is currently available for purchase atPumaor Arsenal's web stores.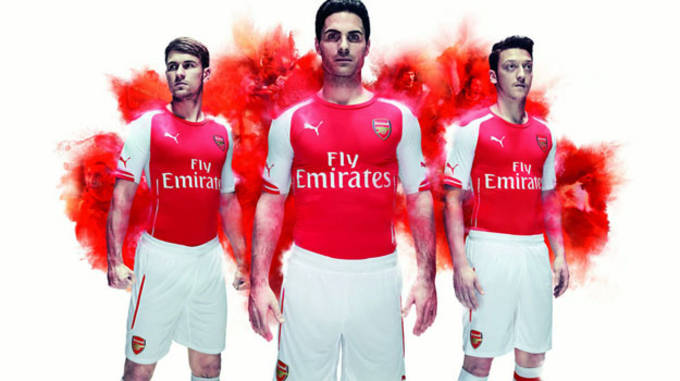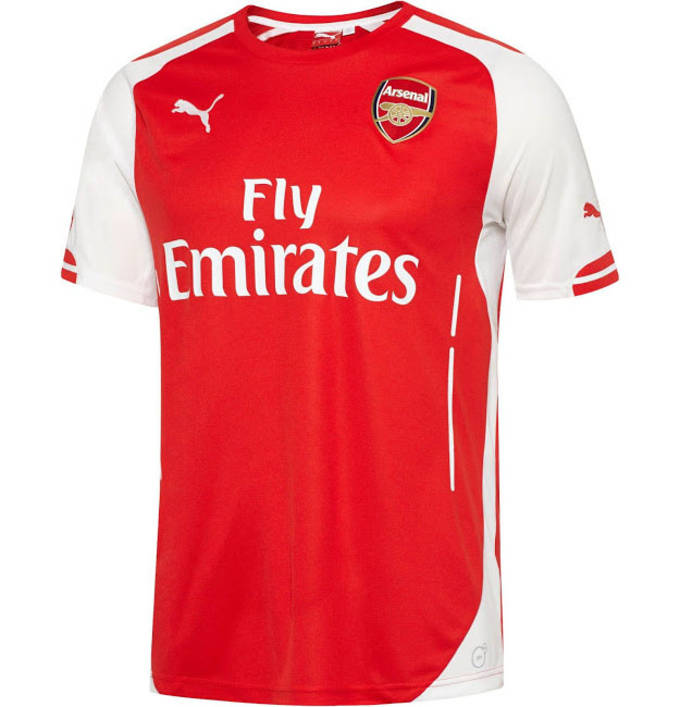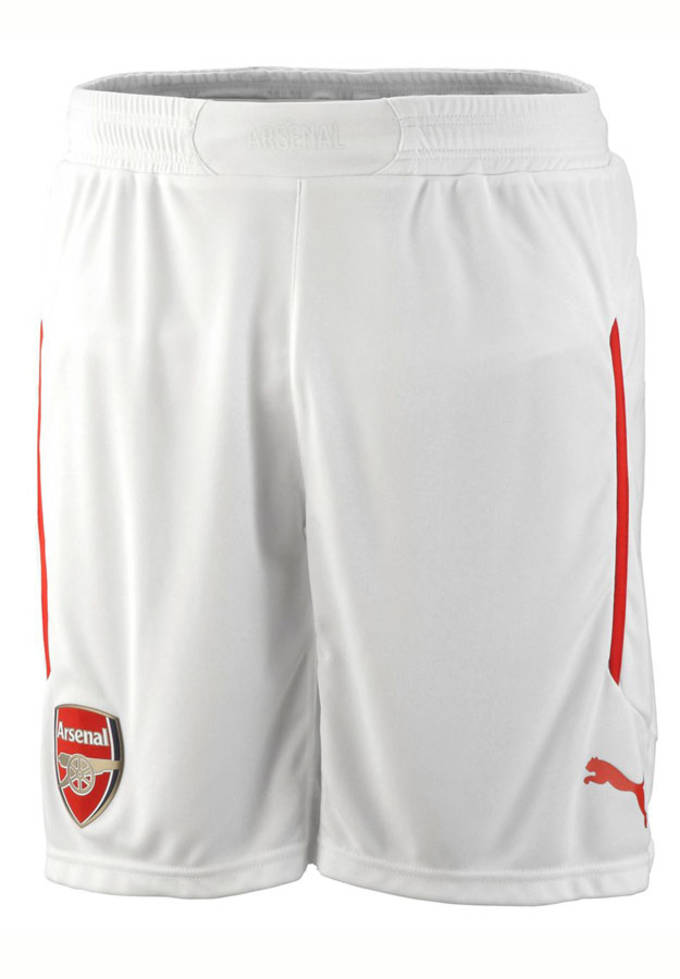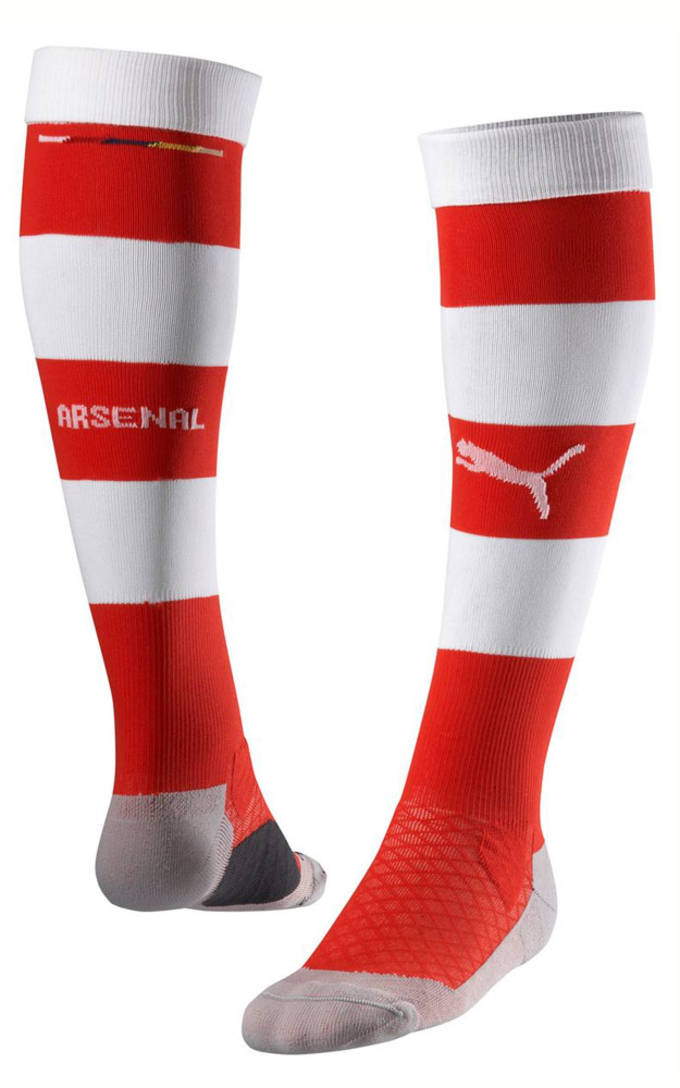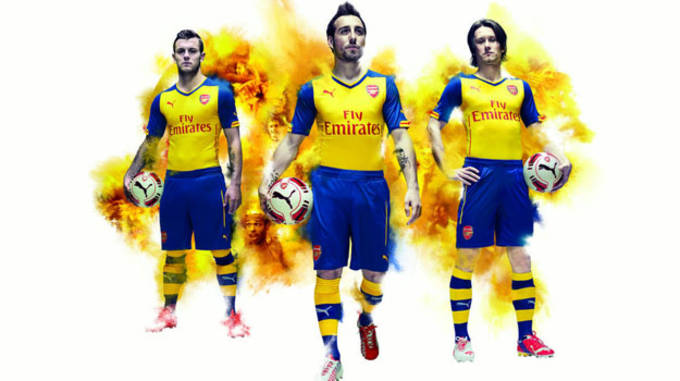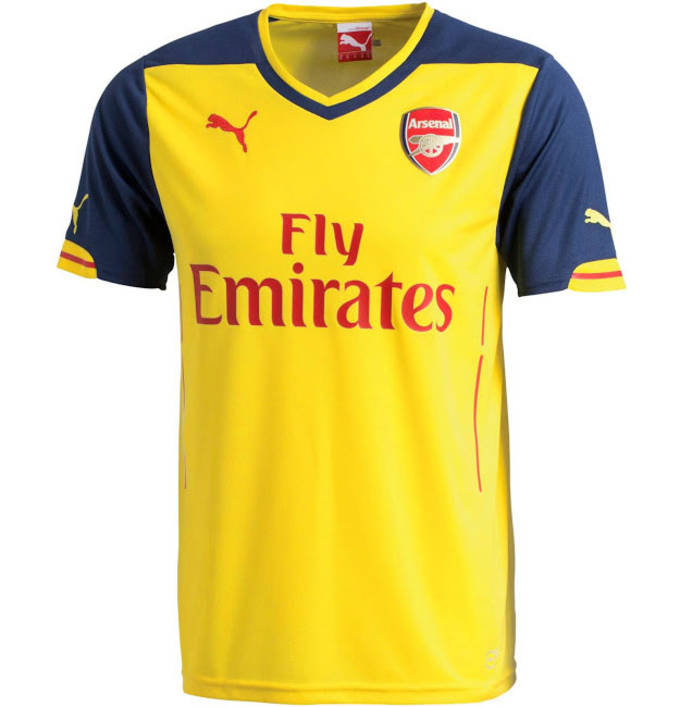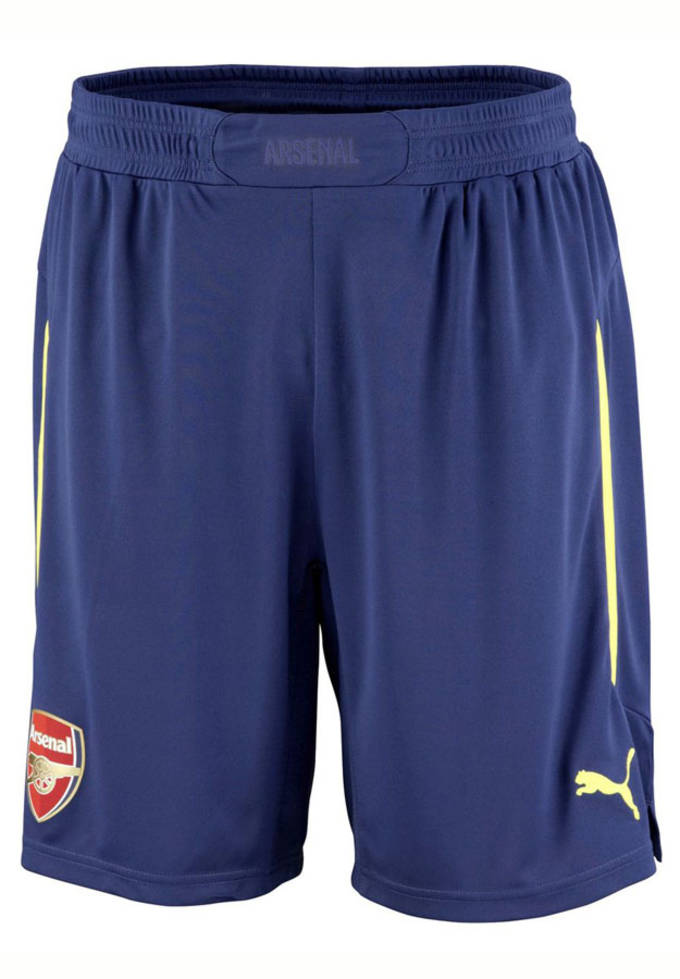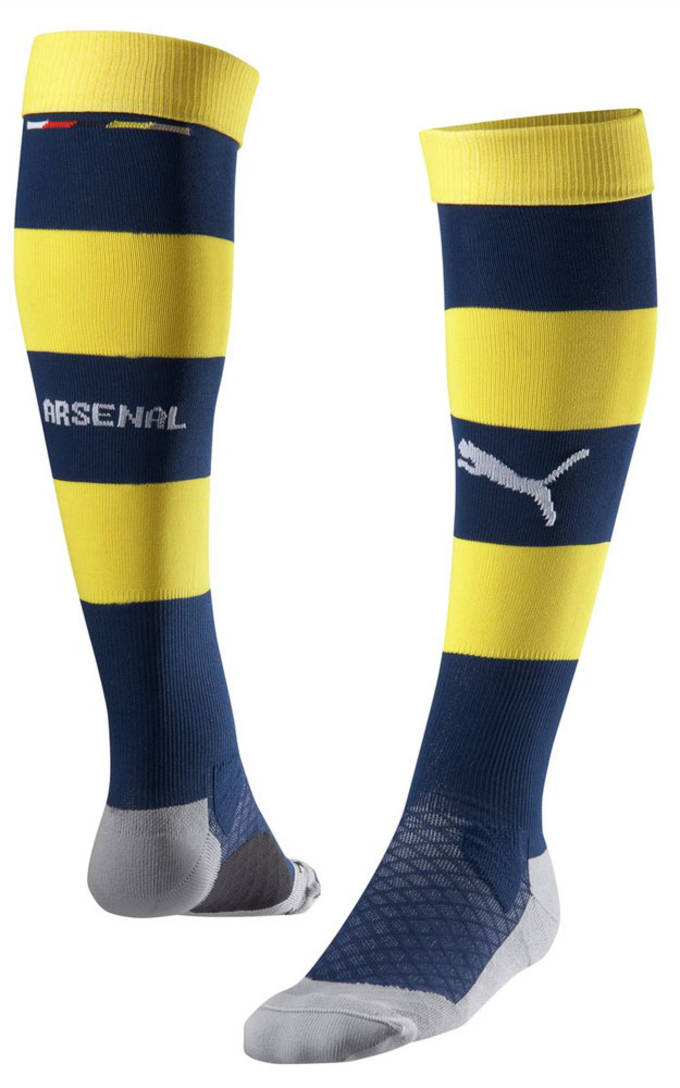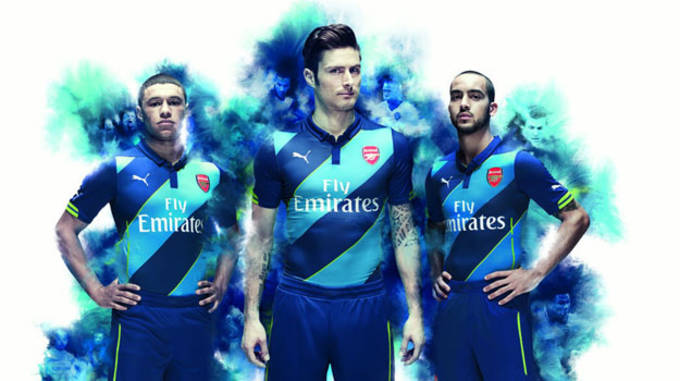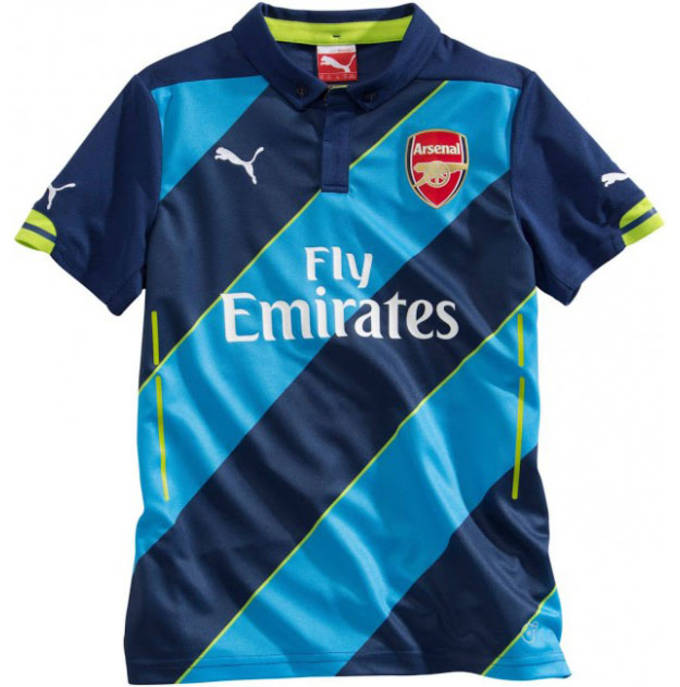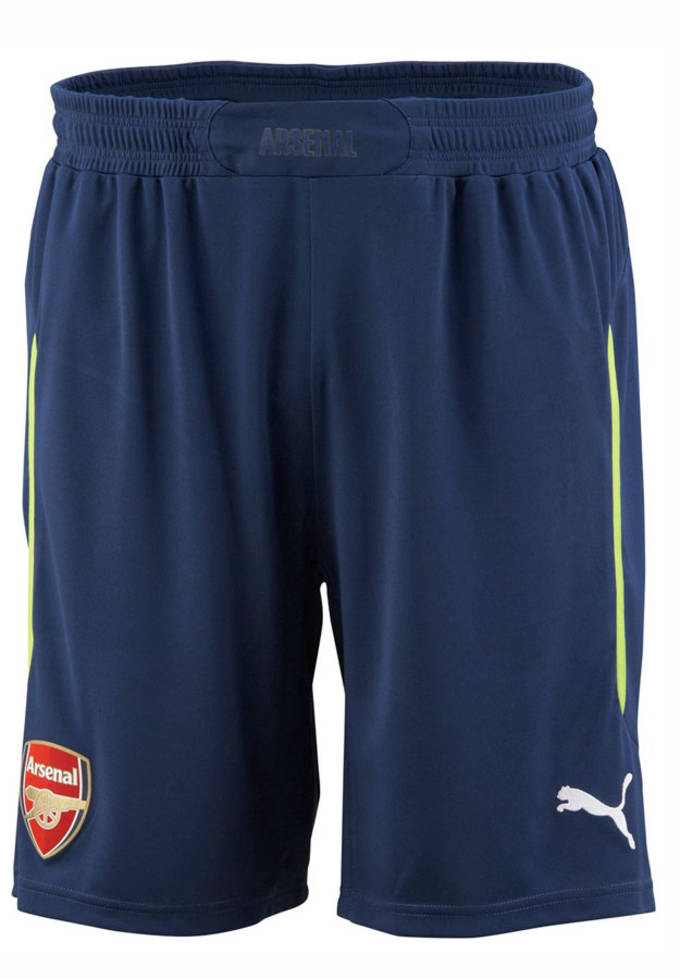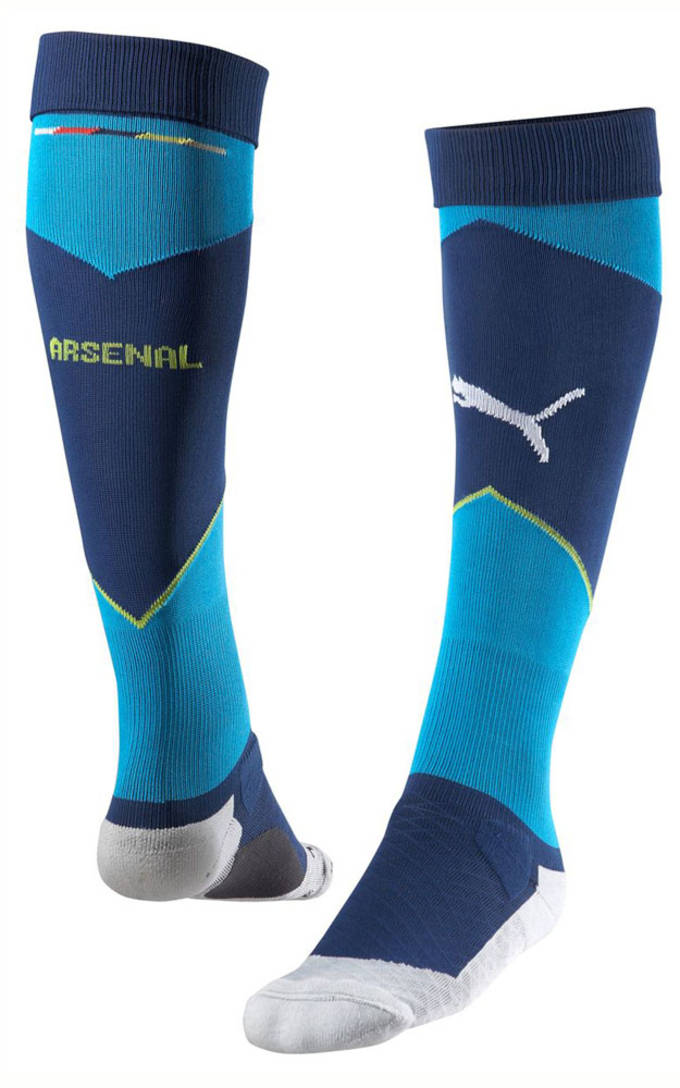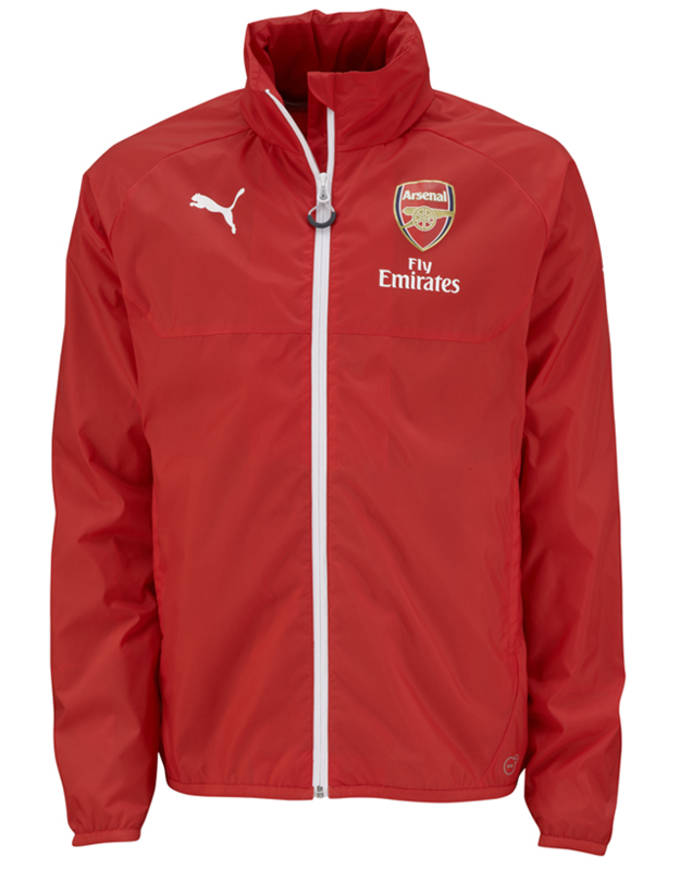 [Puma]
RELATED: Puma Draws National Inspiration For Ghana 2014 World Cup Kit
RELATED: Puma Announces the 2014 World Cup Kit For Uruguay