As the upcoming season approaches, AS Roma is looking once again take over the Serie A in hopes of winning their fourth title, and first since the 2000-01 season. To help rally Roma, Nike rolled out a new away kit inspired by the club's long and rich history.
Drawing from AS Roma's jersey of the 1960s, the away kit features a white base with a yellow-and-red sash running diagonally from the shoulder to the hem. To bring the kit to the modern era, Nike used a V-neck design with red and white trim, and built the kits with their top tech features including Dri-Fit and 3D body scans for an ideal fit. Much like the home kit which was debuted a few months back, the kit features a pennant tab inside the neck with Roma's famous motto "La Roma Non Si Discute Si Ama" which means Roma is loved without any question.
The new away kit will be available at the Nike Store and the AS Roma Shop beginning tomorrow, July 23.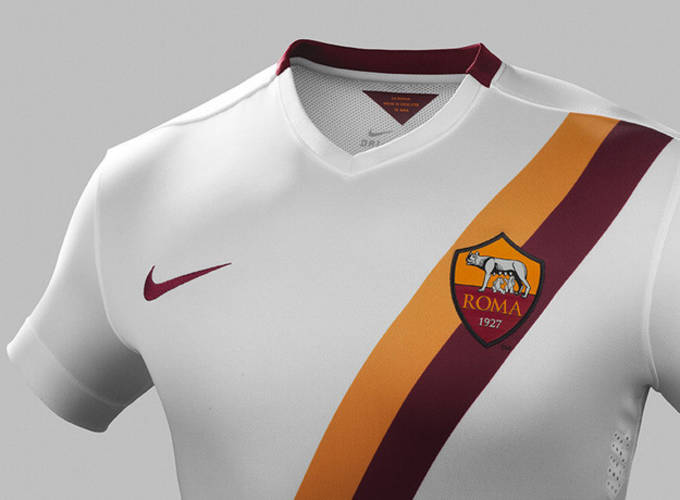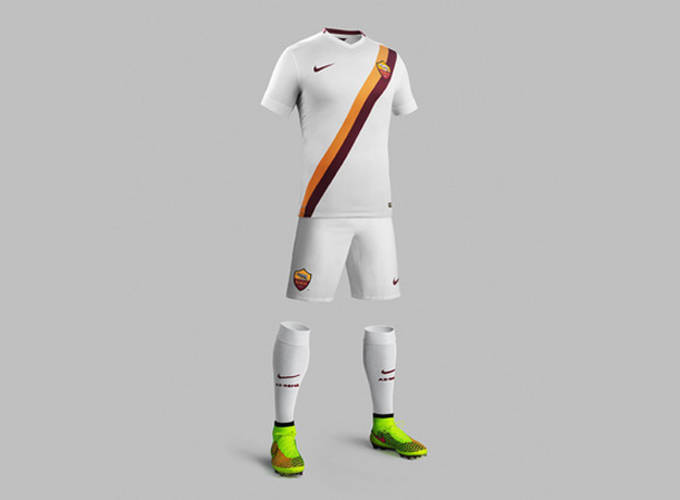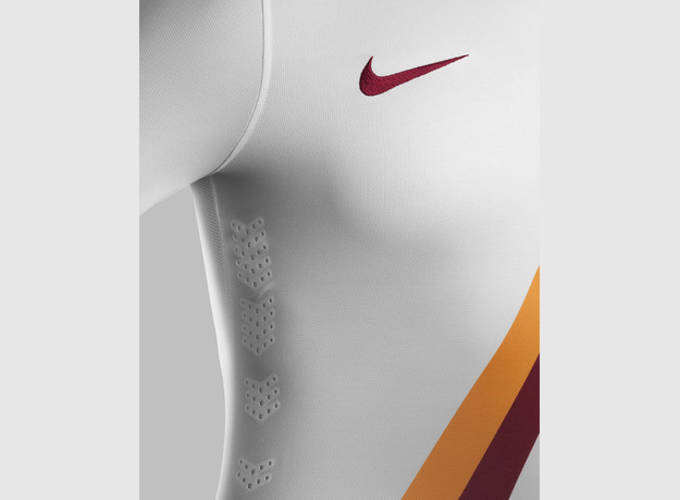 [Nike]