This past weekend, Rafael Nadal proved once again that he was king of the clay, as he defeated Roger Federer on his way to his record-breaking ninth French Open title.
Nike paid homage to Nadal and his mastery on the clay in exceptional style by revealing a life-sized sculpture of the Nadal created from tennis-court clay. The statue is located in the heart of Paris in the window of the Cinquième Set store accompanied by a plaque that reads: Legends are made from different stuff. 
The statue is made from the exact material used to create clay tennis courts, and went directly to the company that supplies Roland Garros to to make the make the statue even more personal and unique. The statue shows Nadal on his knees, celebrating his win on the clay as we've seen so many times before, and it truly cements his place in history as the greatest clay-court player of all time.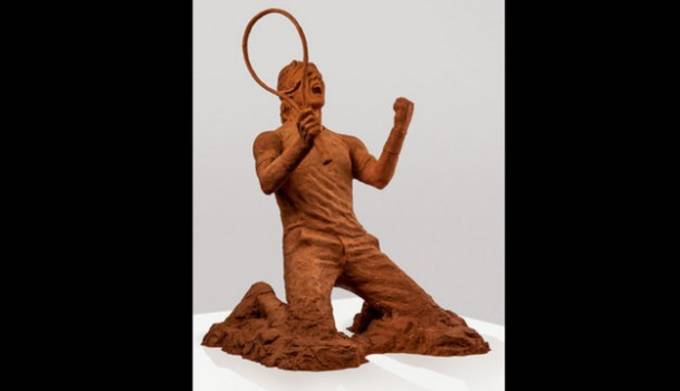 [Nike]
RELATED: The Players to Watch at This Year's French Open
RELATED: The Best On-Court Getups in French Open