The NBA Playoffs are where big men rule with an iron fist. Marcin Gortat of the Washington Wizards did just that with an impressive 21 points and 11 rebounds in an 86-82 loss to the Indiana Pacers. Gortat had an impressive dunk over Pacers center Ian Mahinmi that left the Indiana crowd very silent during the second quarter.
Gortat was wearing a black and white colorway of the Nike Hyperdunk 2013. You can pick up that exact colorway for $90 at Nike.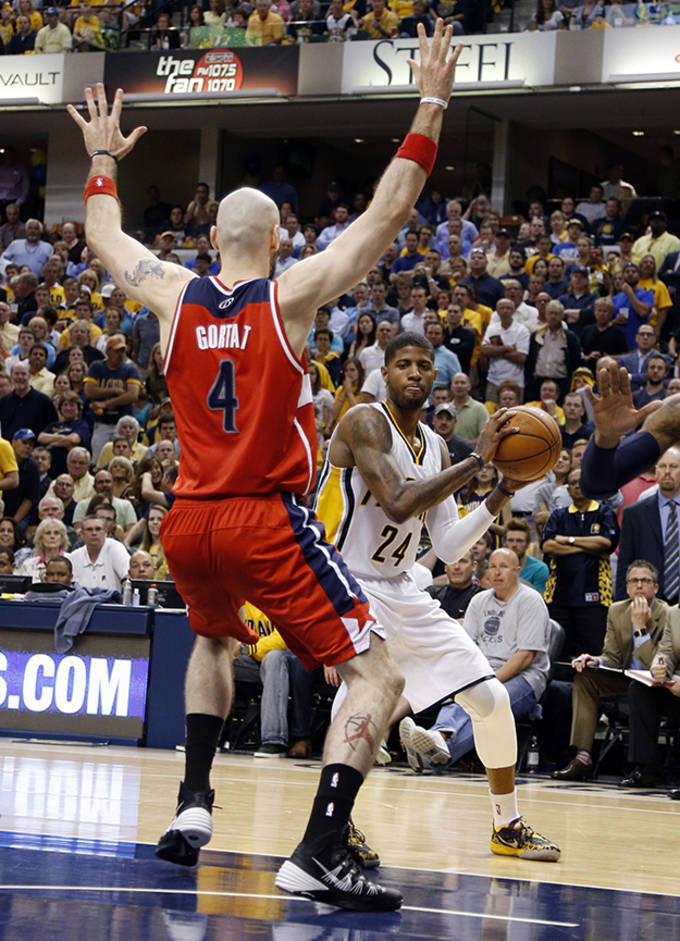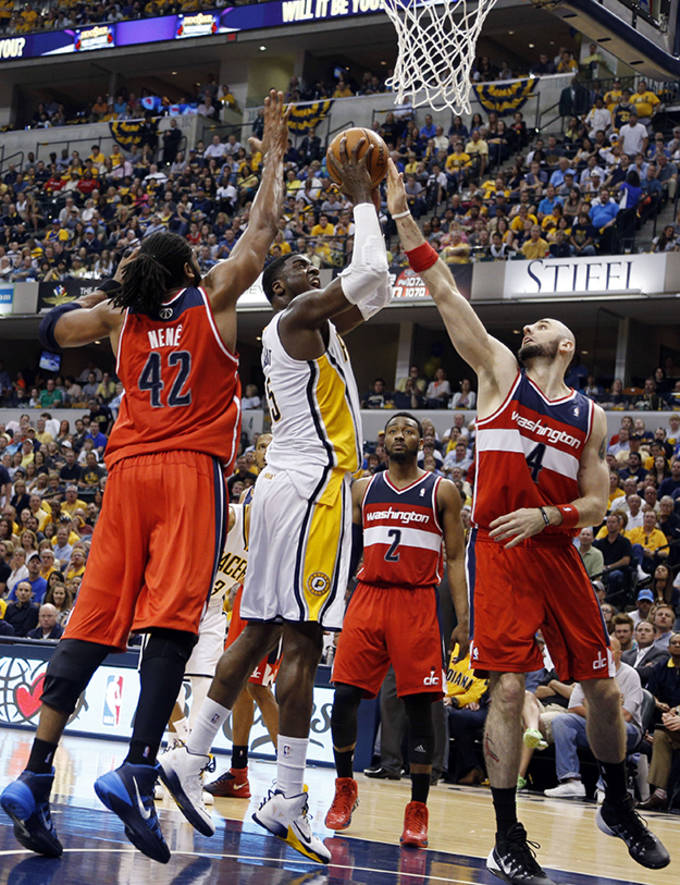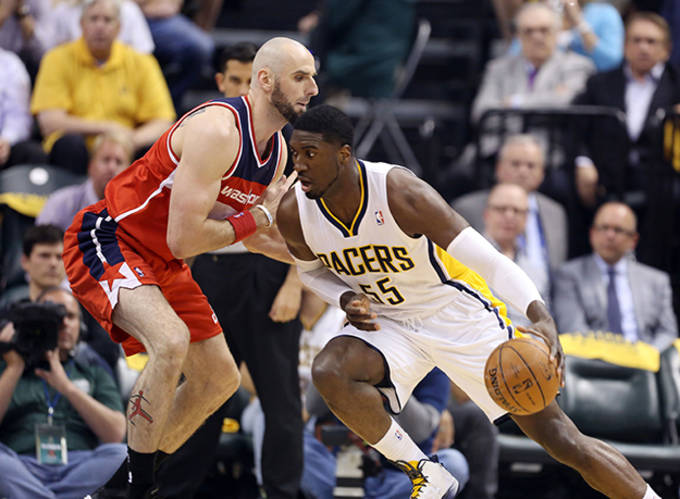 GIF via CBS Sports
Rafael Canton is a freelance writer from Queens, NY and contributor to Sneaker Report. Anytime there is a conversation about the NBA, music, or nutella, he can be found in the thick of the discussion. He can be found on Twitter @RafelitoC7.
RELATED: KNOW YOUR TECH: Nike Lunarlon
RELATED: KNOW YOUR TECH: Nike Flywire