Kevin Durant has spent the entire season schooling defenders like it's nothing and Jared Dudley of the Clippers is no different. Durant made a quick crossover to his right, left Dudley in the dust and finished with an easy layup. It's just that easy for the reigning NBA MVP.
Durant wore a black, blue, and gray PE of the Nike Zoom KD VI during his fabulous play. Once again, the KD VI Elite gets no play.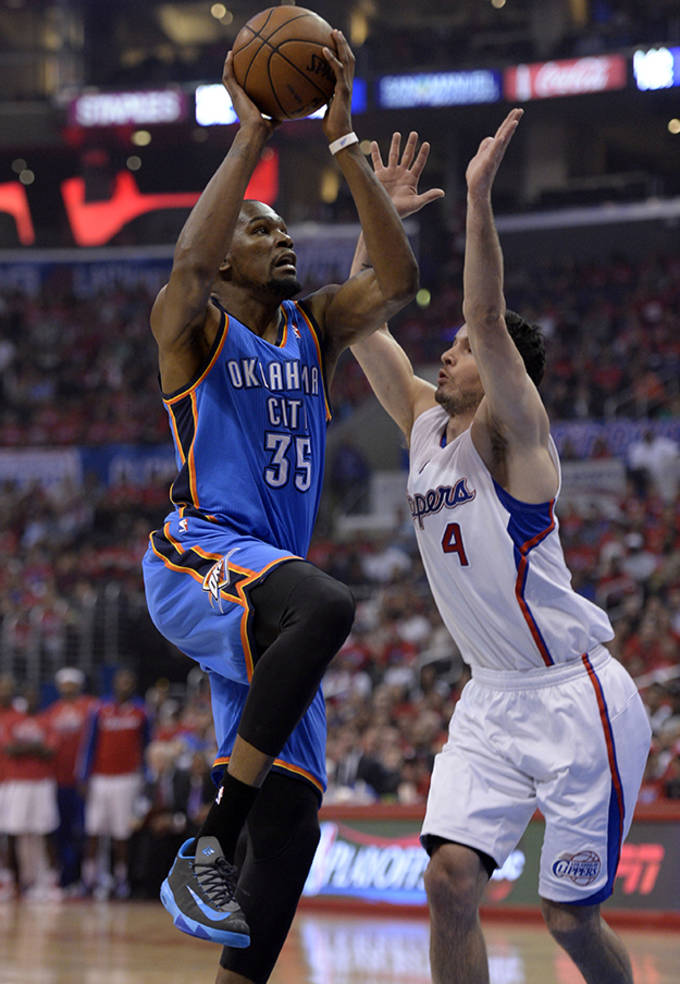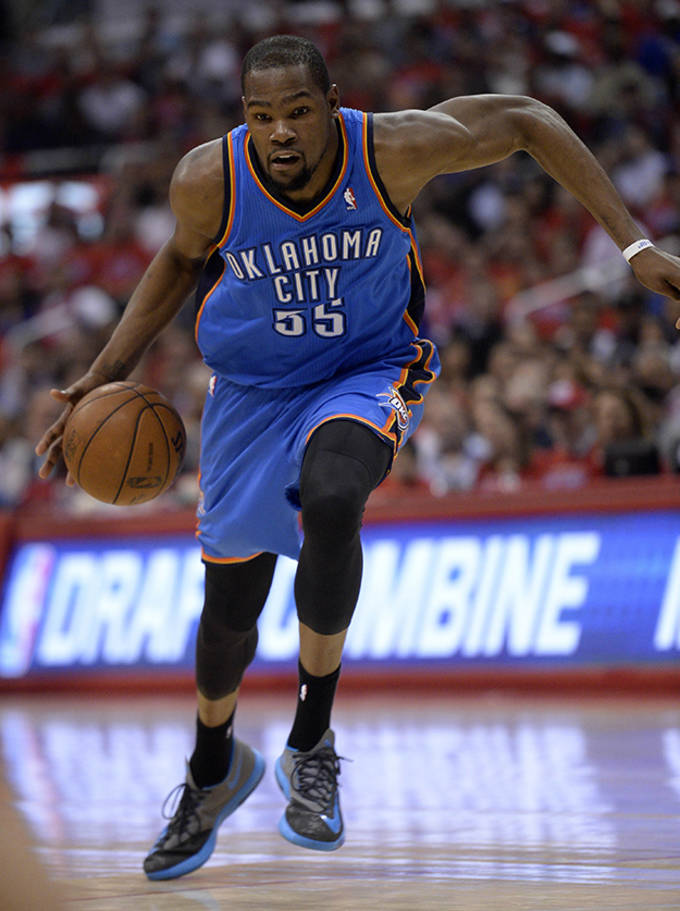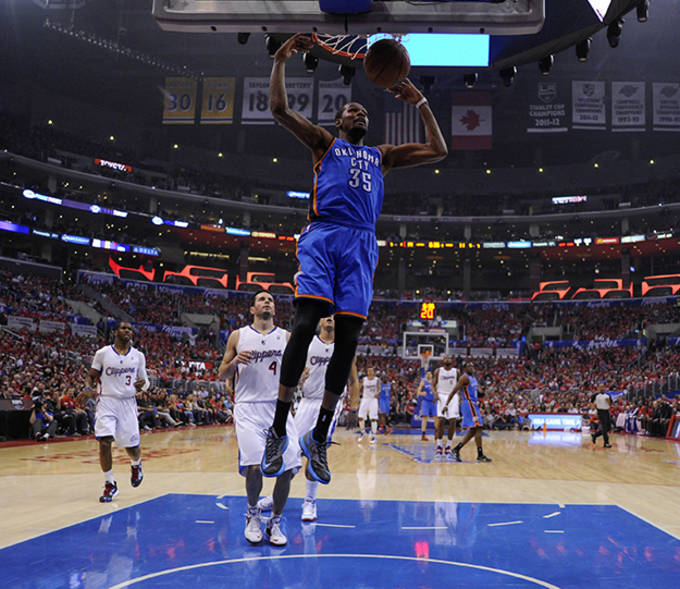 GIF via CJ Zero
Rafael Canton is a freelance writer from Queens, NY and contributor to Sneaker Report. Anytime there is a conversation about the NBA, music, or nutella, he can be found in the thick of the discussion. He can be found on Twitter @RafelitoC7.
RELATED: Breaking Down Kevin Durant's Winning Streak, in GIFS
RELATED: Kevin Durant Celebrates MVP Trophy with 32 Points In the Nike Zoom KD VI