While he won't grab any headlines on an NBA box score, Mason Plumlee has had an immense impact on the Brooklyn Nets this season. The rookie center finished with 8 points, 8 rebounds, and 3 blocks in the Nets' close 88-87 victory over Miami. Plumlee had the most important play of the game when he blocked a LeBron James shot near the end of the game to seal the victory. There was a ton of complaining from Miami and James about the play since Plumlee did get James' hand after swatting the ball. Was it a foul?
Plumlee played the game in the Nike Hyperdunk 2013 and made probably the biggest play of his career. Just don't expect LeBron to salute the play any time soon.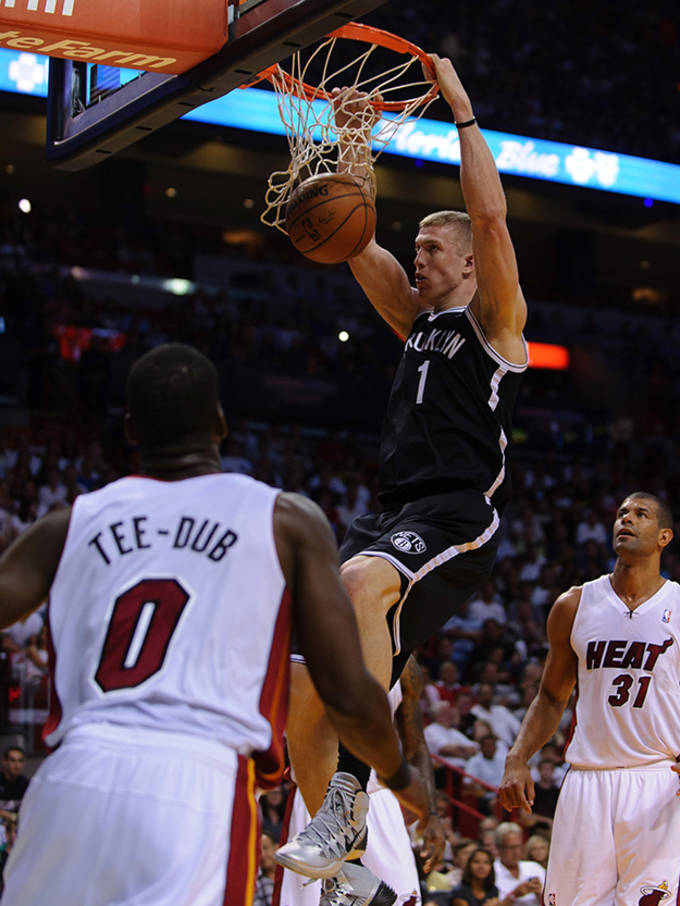 GIF via CJ Zero
Rafael Canton is a freelance writer from Queens, NY and contributor to Sneaker Report. Anytime there is a conversation about the NBA, music, or nutella, he can be found in the thick of the discussion. He can be found on Twitter @RafelitoC7.
RELATED: SPOTTED: Mason Plumlee Goes Big for Duke in Nike Hyperdunk 2012
RELATED: 10 Performance Basketball Shoes We Want This Year