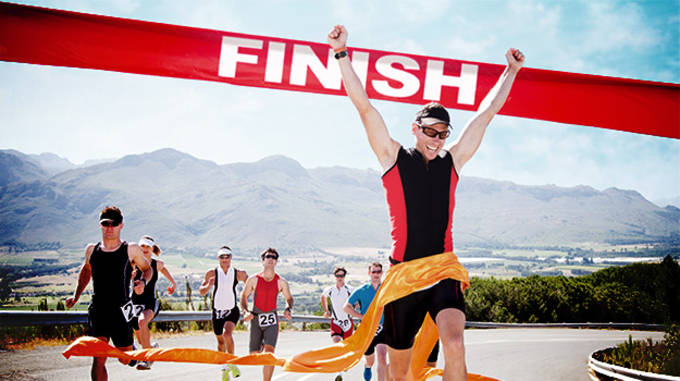 Committing to a marathon is a big undertaking. Before you start adding up the race fees, hours of training and number of blisters acquired, consider the benefits of logging 26.2 miles in one day. Completing a marathon is totally worth the pain it takes to get you across the finish line so if you need a push here are 10 Reasons to Do a Marathon at Some Point in Your Life.
Calvy Click is the Editor-in-Chief of Sneaker Report. When she isn't writing about performance footwear and apparel, you can find her running around Manhattan to Rick Ross anthems. Keep up if you can on Instagram or Twitter. 
<!--nextpage-->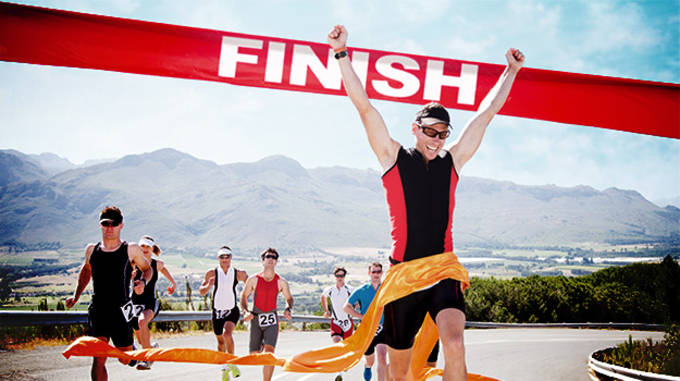 No. 10 - That Finish Line Pose
While finish line pictures are rarely flattering, the elation of finishing a marathon somehow softens the salt crusted face and blinding light of the space blanket. Just look how happy all of these folks look, albeit exhausted. Plus you've just earned another spot on the parent's brag wall. Magnets of your finish line pic, anyone?
<!--nextpage-->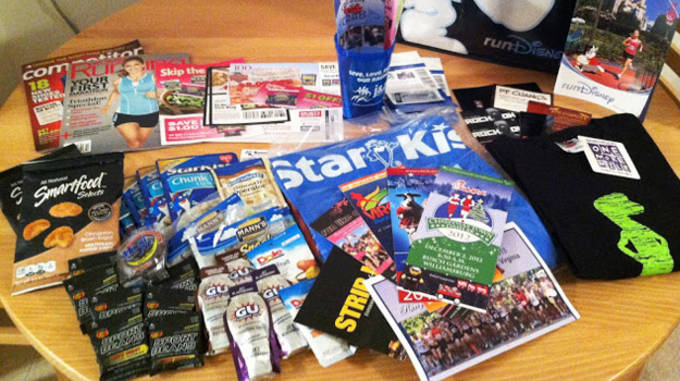 No. 9 - Marathon Expo Samples
Depending on what marathon you participate in the amount of swag received can vary, but you'll always find a few items free of charge. Whether it's a hotel bed smothered in ibuprofen samples and water bottles or simply walking through the expo for free Power Bars squares, you'll pick up something other than your race tee without spending a dime. Enter a raffle, explore the expo and let it rain GU and compression sleeves.
<!--nextpage-->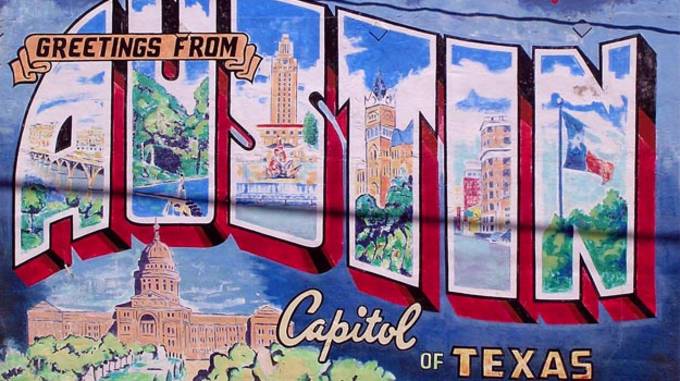 No. 8 -  It's a Great Way to Explore a New City / Celebrate Your Own
If you really want to get to know a place, go on a run. If you're in a new town then it's the best way to tour different neighborhoods and local flavor that marathon spectators express. If it's your own, all the better, you can plant friends to cheer you on throughout the route.
Marathon routes traditionally take the scenic route for the first 13 miles to treat the halfers to a good time, then diverge off to a highway or the burbs to take care of another 10 miles before finishing strong in a central part of the city. It depends on the city, but the New York City marathon does a great job of touring through all five boroughs before finishing in the Upper West Side of Manhattan, while other cities like Baltimore, Pittsburg and San Francisco do a terrific job of taking runners through every neighborhood, park and body of water worth seeing.
<!--nextpage-->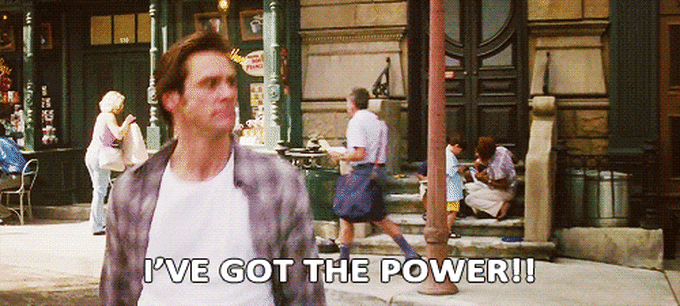 No. 7 - It's an Empowering Experience
Saying "Oh yeah I can't this weekend, I have a marathon" is one thing, but the crackle of excitement on the morning of the big race is on another level. Being one of a thousand people lining up to run the 26.2 is an empowering feeling that everyone should experience.
<!--nextpage-->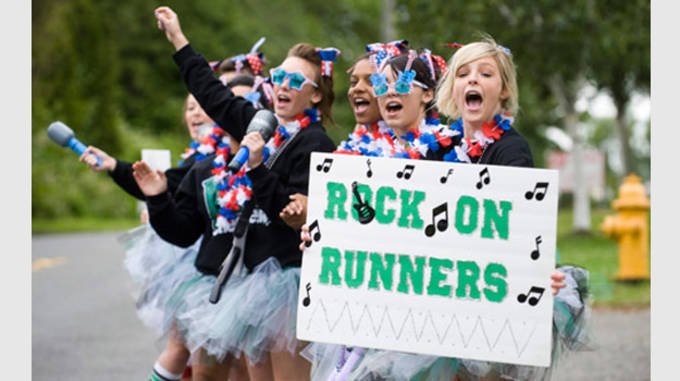 No. 6 - Having Complete Strangers Cheer for You is Amazing
The fact that entire families are camped out to cheer on complete strangers is completely baffling around mile 18. Extra points to the folks that read your name off of your bib and chant. True, most of the spectators are waiting to cheer on one of their own, but their excitement is contagious and their barbecue reminds you to plan your post-marathon meal carefully.
<!--nextpage-->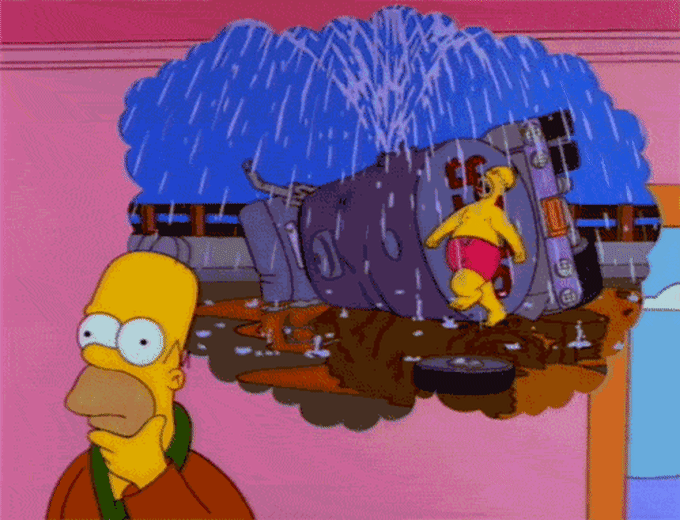 No. 5 - Endorphins
That on-top-of-the-world feeling that athletes crave is all yours after 26.2 miles. You feel like you can think clearer, breathe deeper, and the world is your oyster.
<!--nextpage-->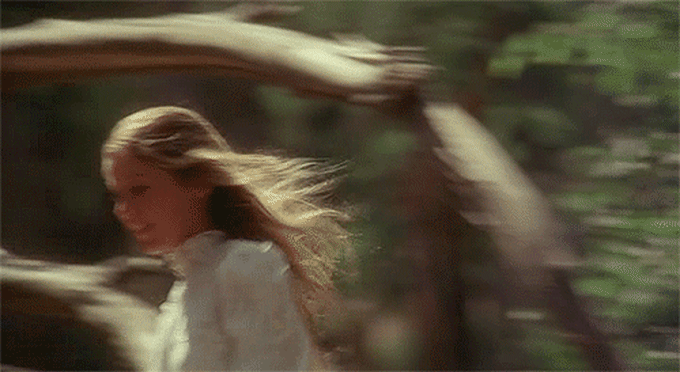 No. 4 - Getting To Know Yourself
Running is a mental challenge as much as a physical one. Being with yourself and only yourself for the amount of time it takes to train and complete a marathon can be grueling, so knowing how to keep yourself entertained takes some mental patience. Once you know how to stay focused, pushing yourself physically requires you to know your body well enough to know when to push harder and when to ease off.
<!--nextpage-->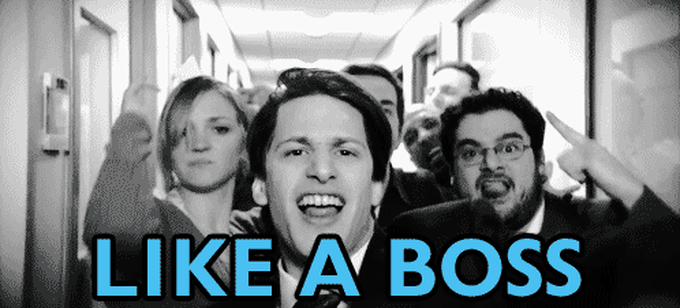 No. 3 - That Feeling You Get When You Break Off from the Half Marathoners
Runners that are there for the 13.1 should be commended too, that's a decent run. But when you break off from the half marathoners you can't help but think "Haha wimps!" and turn up the Rick Ross and yell "ONLY HUSTLERS RELATE." All of a sudden, singing aloud and talking to yourself is okay because the amount of runners was just drastically decreased. Do what you want, you're a boss that's about to run another 13.1 miles.
<!--nextpage-->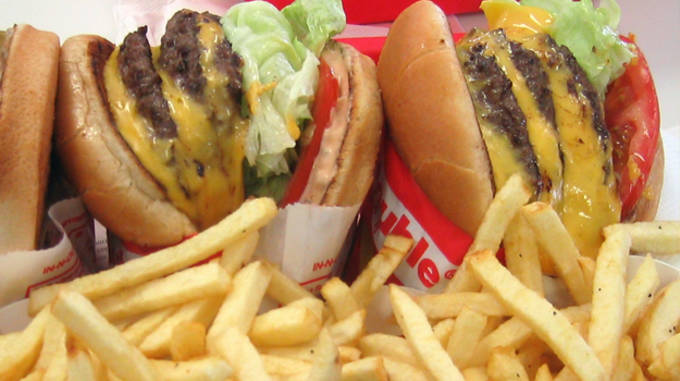 No. 2 - Post Marathon Meal
First things first, treat yourself to a massage, shower, and a few gallons of water, but after the essentials you're going to need to refuel. Post-run meals are the best, you're exhausted, endorphins are flowing and--  f*ck it you just ran a marathon. Order that beer and burger and enjoy, you earned it. Just don't forget to rehydrate all day!
<!--nextpage-->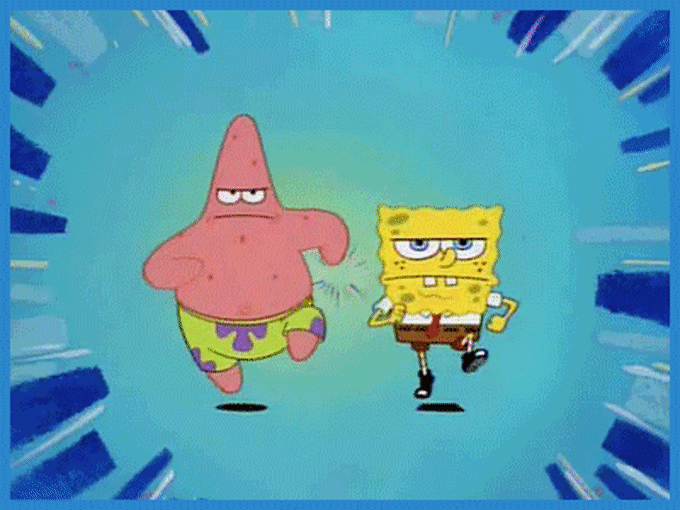 No. 1 - Checking One Off the Bucket List
By running a marathon you proved to yourself that you can do it. By facing that obstacle, you're more likely to face more down the road. It may sound cheesy, but pushing yourself to go above and beyond is what life is all about, right? Check "marathon" off of the list of accomplishments and call yourself a runner, that's one of the best reasons to log the 26.2.