Ray Allen is well known for his role as Jesus Shuttlesworth in the Spike Lee directed He Got Game. One of the best things about the movie was all of the unique Nike and Jordan shoes that were featured in the movie. One shoe that stood out was the Air Jordan XIII which was worn by Denzel Washington who played Allen's father in the film.
Celebrating the debut of the Miami Heat's 'Name Collection' Jerseys against the Brooklyn Nets in which Allen has the Shuttlesworth name on his back, Allen will lace up the classic Air Jordan XIII to match his Heat jersey. Unfortunately Allen scored only 7 points while struggling with his shot. He shot 1-for-4 in the first half with 2 rebounds.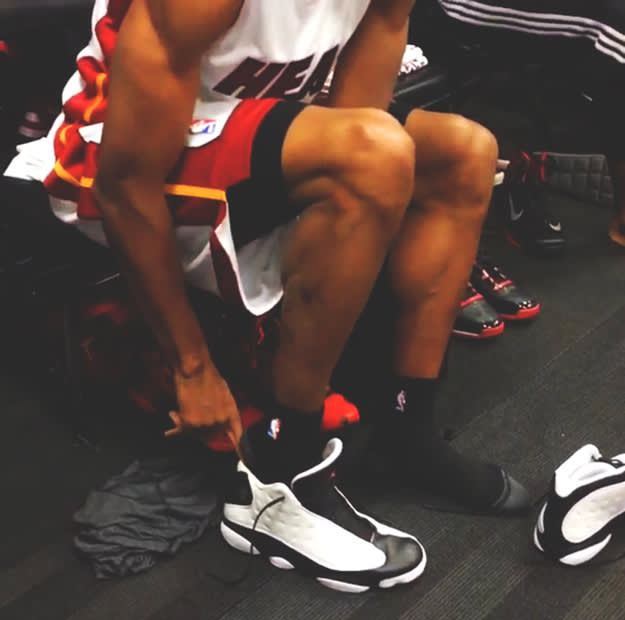 Allen switched into the Jordan XX8 SE "Camo" which he wore against the New York Knicks in Miami's previous game. Allen struggled regardless of what shoe he was wearing. In the two quarters and two overtimes, Allen had 2 points on 1-for-10 shooting and had 2 rebounds as well. His total numbers were putrid as he had 9 points on 2-for-14 shooting in the entire game as Brooklyn managed to hold on against Miami in two overtimes. Jesus Shuttlesworth would be ashamed of that performance if he ever saw it.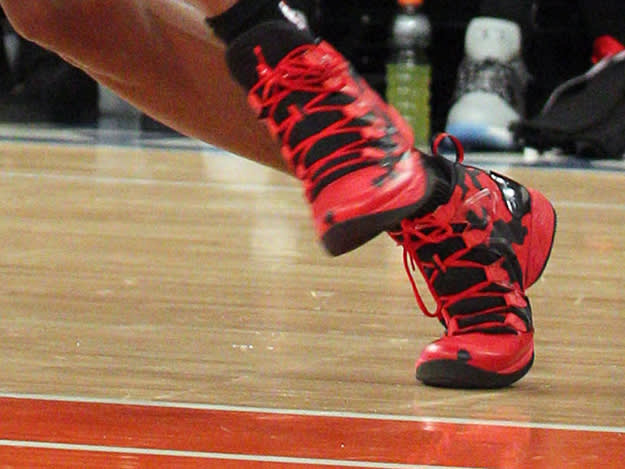 Rafael Canton is a freelance writer from Queens, NY and contributor to Sneaker Report. Anytime there is a conversation about the NBA, music, or nutella, he can be found in the thick of the discussion. He can be found on Twitter @RafelitoC7.
RELATED: By the Numbers: Statistics for Players Who Have Switched Sneakers at Halftime
RELATED: Lance Stephenson Changes Shoes at Halftime and Flourishes