If you've stuck with Sneaker Report over the summer, you've already seen most of the latest and greatest running shoes coming to shelves this fall. But if not, check out our list of favorites, demonstrating that fit and feel is the focus of performance footwear more than ever this season. Minimalism has given way to a "more bang for your buck" mentality regarding outsoles and uppers, with technology supplying endless opportunities to make shoes fit better, feel lighter and look faster than ever before. Check out the following 15 Great Running Shoes Releasing This Fall.
RELATED: The 10 Best Running Shoes Under $70
RELATED: The 10 Best Running Shoes for Long Distance Running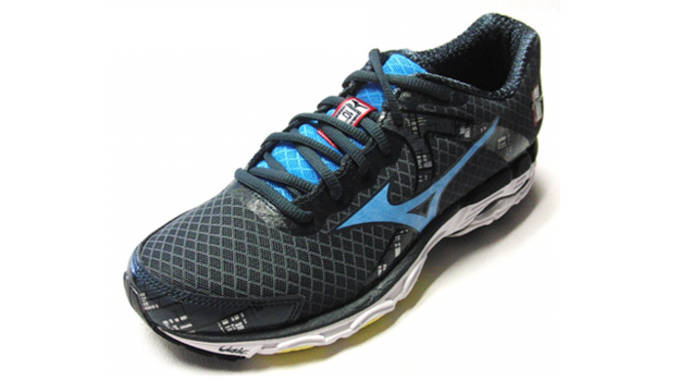 Mizuno Wave Inspire 10
Release date: November 2013
Following years of continued success, Mizuno's Wave Inspire series is back this fall—and it could just be better than ever. The Wave Inspire 10 features a new U4iC (pronounced "euphoric") midsole that is 30 percent lighter that traditional phone, yet offers the same support and cushioning. The updated shoe also weighs in a full ounce lighter than its predecessor, thanks partly to the switch from traditional rubber normally seen in Mizuno running shoes to a blown rubber version.
<!--nextpage-->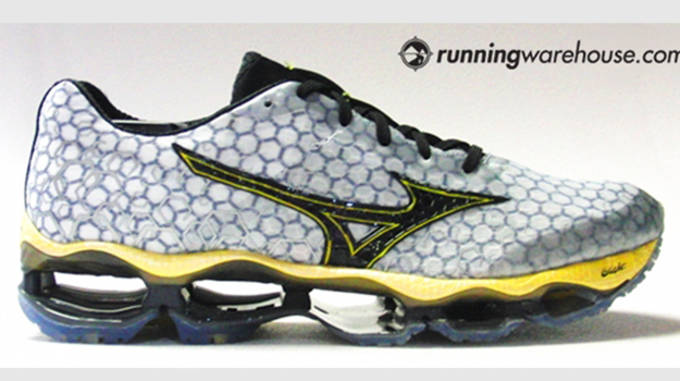 Mizuno Wave Prophecy 3
Release date: November 2013
One of the most high tech running shoes in Mizuno's arsenal, the third and latest edition of the neutral runner features a series of changes starting with completely redesigned upper for a seamless and streamlined fit. The Wave Plate chassis on the Prophecy 3 has also been tweaked for even better cushioning. Falling in line with the rest of Mizuno's upcoming models, the latest edition of the Wave Prophecy also makes the switch from a standard AP+ midsole to the softer and lighter U4iC.
<!--nextpage-->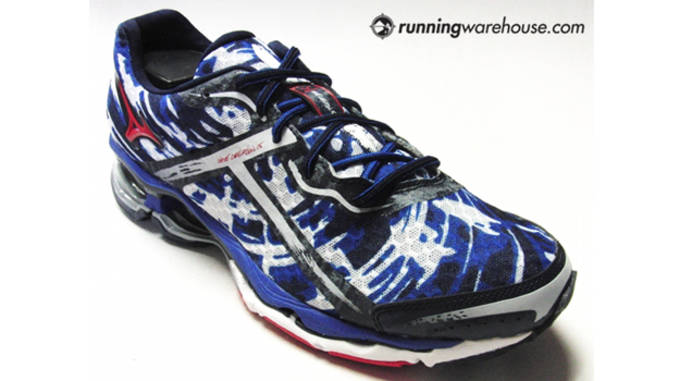 Mizuno Wave Creation 15
Release date: November 2013
November is shaping up to be a huge month for Mizuno, and the release of the Wave Creation 15 is a big reason why. The Wave Creation 15 builds upon the success of the current 14 model but with a series of tweaks to improve the shoe's overall performance even further. In terms of weight, the Wave Creation 15 is about half an ounce lighter than its predecessor at 11.3 ounces. Also present in the shoe is a redesigned Infiniti Wave plate for improved cushioning and energy return.
<!--nextpage-->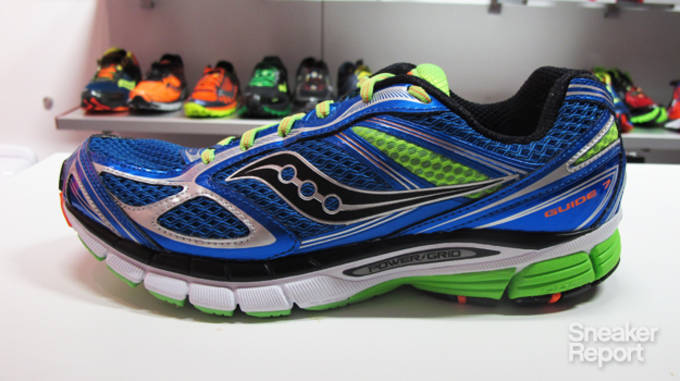 Saucony Guide 7
Release date: November 1, 2013
Saucony's flagship guidance shoe, the Guide, needs no introduction amongst running enthusiasts, but just in case you haven't had the liberty of taking a pair of these for a run, you're missing out. Luckily, you'll get another shot at it this fall, as Saucony gets set to release the latest version of the shoe, the Guide 7. The shoe features some key updates for improved overall performance, including overlays on the upper for enhanced mobility, and a reformatted outsole design to allow the forefoot to propel forward with more power during toe-off.
<!--nextpage-->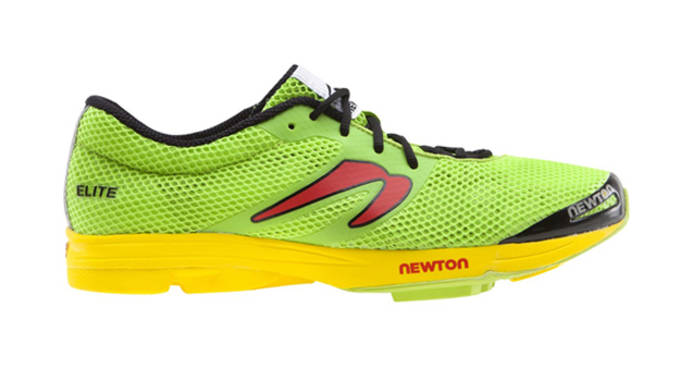 Newton Distance Elite
Release date: November 1, 2013
Newton Running has introduced an all-new lightweight racing flat for Fall 2013 in the Distance Elite. In addition to Newton's trademark Action/Reaction forefoot technology, the Distance Elite features a bevy of impressive performance specs, including a quick-dry mesh upper with minimal stitching for the most comfortable fit possible, an asymmetrical lacing system, and welded straps across the midfoot for support. The shoe's sleek design isn't too shabby either.
<!--nextpage-->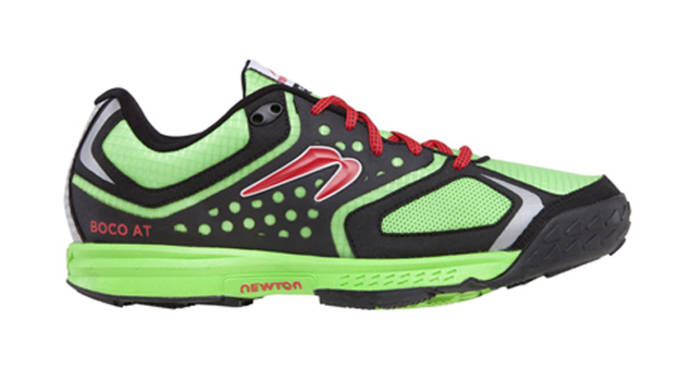 Newton BoCo AT
Release date: November 1, 2013
If you're looking to get into trail running this fall, the Newton BoCo AT should provide some additional inspiration to hit that beaten path. Certainly one of the most visually appealing trail running sneakers in recent memory, the BoCo AT (named after Newton headquarters in Boulder, Colorado) looks to be equally as impressive in the performance category. The shoe features an aggressive tread pattern on the outsole with multi-directional lugs throughout for grip on uneven terrain. For all-weather use, the upper on the BoCo AT features a laser-perforated synthetic suede midfoot saddle for a custom, locked-in fit, and is treated with a durable water-repellent coating.
<!--nextpage-->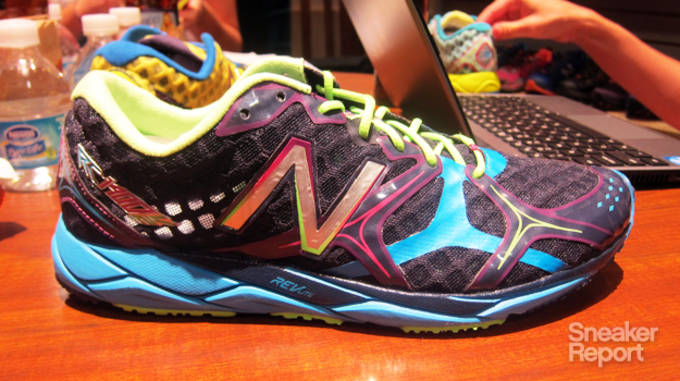 New Balance 1400v2
Release date: November 2013
Apparently runners just couldn't get enough of the 1400 racing flat, so New Balance decided to bring it back for another go. Tipping the scale at 6.3 ounces, the NB 1400v2 is an entire ounce lighter than its predecessor. Keeping the same core features, the shoe features an updated upper with less seams for enhanced comfort.
<!--nextpage-->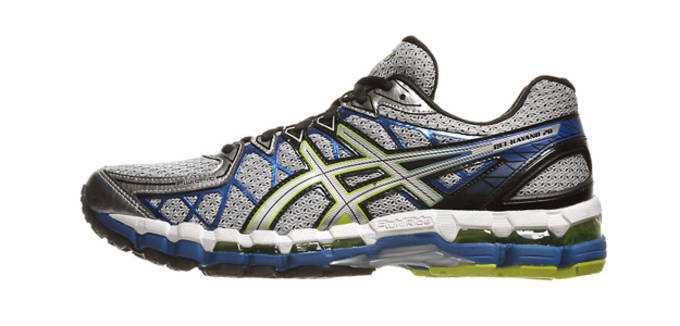 Asics Gel-Kayano 20
Release date: October 1, 2013
At its core, the Asics Gel-Kayano 20 will continue the tradition of being jam-packed with all the same features that have made the series such a hit with runners over the decades—features like Asics' Impact Guidance System to enhance the foot's natural gait, GEL cushioning units in both the heel and forefoot for impact protection, and the DuoMax dual density midsole system for comfort and stability. The 20th installment of the Kayano does, however, come in with a redesigned upper that features reconstructed overlays for improved fit. This is a shoe you don't want to miss out on.
<!--nextpage-->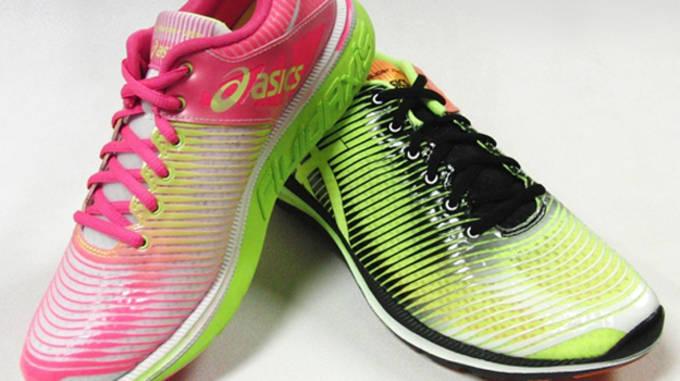 Asics Gel-Super J33
Release date: October 1, 2013
Asics is on a mission to offer a more variety of running shoes than just its traditional support offerings, and the all-new Gel-Super J33 is a perfect example of that. Designed to cater to runners who prefer a minimal construction for a more natural ride, the Gel-Super J33 features a lightweight synthetic and mesh upper, as well as a Solyte midsole for responsive cushioning without the added bulk.
<!--nextpage-->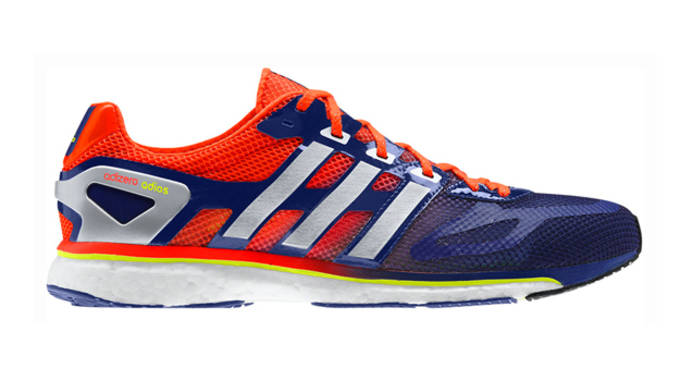 adidas adios Boost
Release date: October 1, 2013
It feels like we've been waiting for the adidas adios Boost all year, and really, we have. Even with the adidas SpringBlade stealing most of the spotlight as of late, the adios Boost has stayed on our radar for its pure performance potential. After the Energy Boost and adiStar Boost, the adios—a shoe that has already proven to be a viable contender on the race track—will be the latest adidas runner to get the Boost treatment. As a result, the shoe should see an improvement in responsiveness and energy return for a more efficient ride. It also has our vote for the best looking shoe of the year.
<!--nextpage-->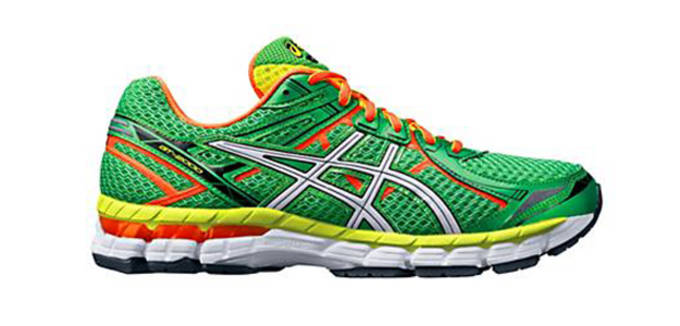 Asics GT-2000 2
Release date: October 1, 2013
In October, Asics will get ready to release the GT-2000 2 with the same bones that gave the initial version immediate success, but with upgrades in key areas to really put the shoe over the top in overall performance. At 11 ounces, the GT-2000 2 weighs in a half ounce lighter than its predecessor—much of which can be attributed to a fresh new upper for a more streamlined look. Down the road, Asics will also role out a Gore-Tex version of the shoe, and perhaps even a trail edition to follow.
<!--nextpage-->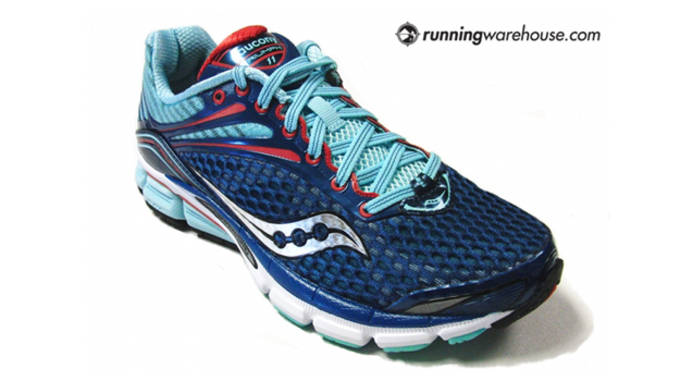 Saucony Triumph 11
Release date: November 1, 2013
With so many high profile running shoes in Saucony's arsenal, the Triumph tends to go under the radar more often than not. But it has excellent performance potential, and judging by its decade-long success, runners have secretly taken notice. For the latest edition, the Triumph 11, Saucony has redesigned the shoe aesthetically, and has also made minor tweaks under the hood to keep it running full speed ahead. You'll just have to try on a pair to see what we're taking about.
<!--nextpage-->
Mizuno Wave Rider 17
Release date: December 1, 2013
Looks like it was the upper's turn for a change with the latest rendition of the Wave Rider series. Mizuno takes it slow with this series, changing the upper more than the midsole to keep longtime Rider devotees satisfied by not changing too much about their beloved shoe. Stay tuned for updates on this one.
<!--nextpage-->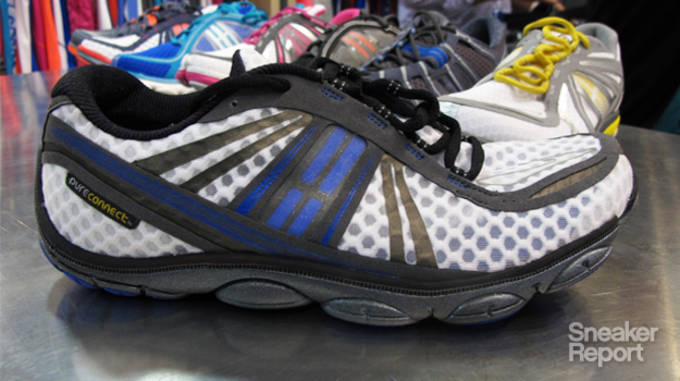 Brooks PureConnect 3
Release date: December 2013
For the first time since the shoe made its debut, the Brooks PureConnect 3 will feature a complete redesign. The 3 not only comes with a redesigned upper, but its platform has also been upgraded for better overall performance. Among the series of changes is a repositioned spit toe in the forefoot (which now sits between the second and third toes instead of between the big toe and second toe like in the previous versions), as well as a slightly narrower last in the midfoot, and a roomier toe box for a more conformed fit. <!--nextpage-->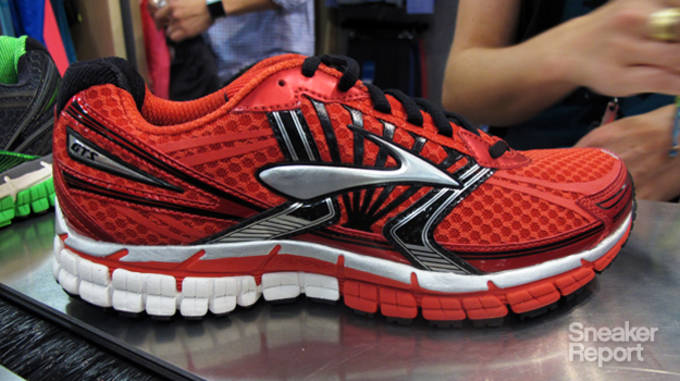 Brooks Adrenaline GTS 14
Release date: November 2013
Each version of the Brooks Adrenaline GTS has proved to be better than the last thus far, and it looks like the 14 will continue that trend. The upper on the GTS 14 has been upgraded to a more porous mesh construction for improved breathability, as well as reconfigured overlays for enhanced midfoot support. The shoe also features added foam in the midfoot shank for increased ground contacts for a fluid transition from heel-to-toe.
RELATED: The 10 Best Running Shoes Under $70
RELATED: The 10 Best Running Shoes for Long Distance Running