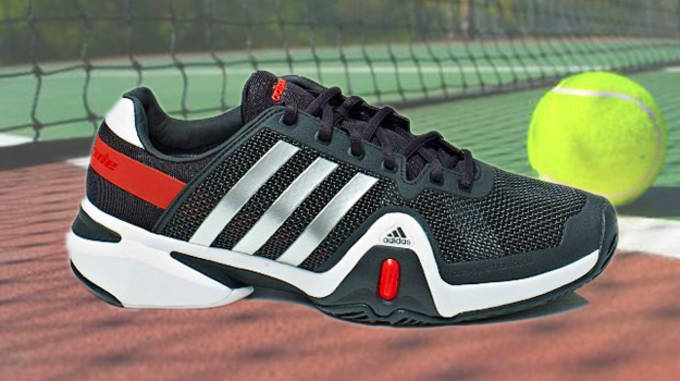 No two tennis players are created equally—the same can be said about tennis shoes.
While choosing the right pair of sneakers generally boils down to personal preference, it's equally as important to consider your player type, as well as what surface you intend to play on.
Sure, many tennis sneakers today are designed to cater to all-court play, making your choice a bit easier, but that doesn't mean they will perform equally well on soft and hard court surfaces.
With the U.S. Open looming, and the hard court tennis season in full swing, here's a detailed breakdown of the 10 best hard court tennis shoes available now. Each shoe on this list has its own unique characteristics, which give it exceptional performance capacity on the hard stuff. Take a look.
RELATED: What Your Favorite Tennis Shoe Says About You
RELATED: The 10 Best Grass Court Tennis Shoes Available Today
<iframe width="200" height="30" frameborder="0" scrolling="no" src="//platform.twitter.com/widgets/follow_button.html?screen_name=SneakerReport&amp;showcount=false&amp;show_count=false"></iframe>
<!--nextpage-->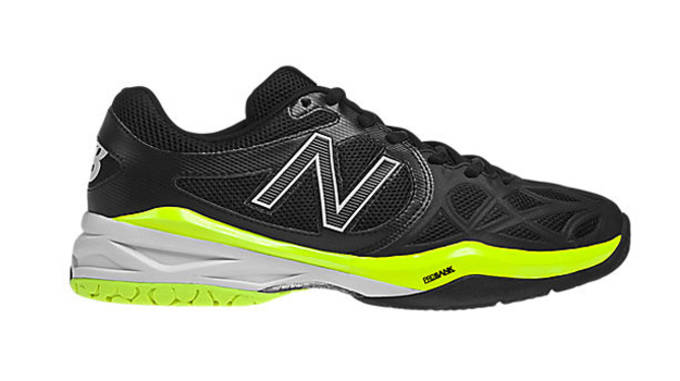 No. 10 - New Balance 996
Weight: 13.7 oz
Worn by: Milos Raonic
Behind tennis pro Milos Raonic, New Balance has found sudden success with the NB 996—and for good reason. The 996 is a well-rounded shoe that is comfortable, supportive, and durable enough to help you elevate your game to the next level.  It features a ProBank midsole for lightweight stability, allowing players to step into their strokes with confidence. The shoe's upper features a combination of synthetic leather and mesh, with an Ndure cage for lightweight support in the forefoot. On the outsole, you'll find a herringbone pattern for sound traction on all surfaces.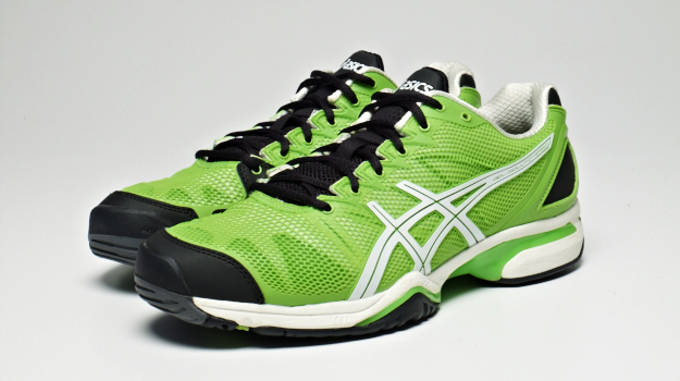 No. 9 - Asics Gel-Solution Speed
Weight: 12.6 oz
Worn by: Steve Johnson
If you think the Asics Gel-Solution Speed looks fast, wait until you try a pair of these bad boys on. Featuring a lightweight, low-to-the-ground design, the Gel-Solution Speed is built to dominate on the hard court. It features the same Solyte EVA midsole and Trusstic System seen across other Asics tennis models, but comes in a lightweight frame for enhanced flex and overall mobility. To keep you well grounded, the shoe features an AHAR (Asics High Abrasion Resistant Rubber) outsole with a herringbone pattern for all-court play.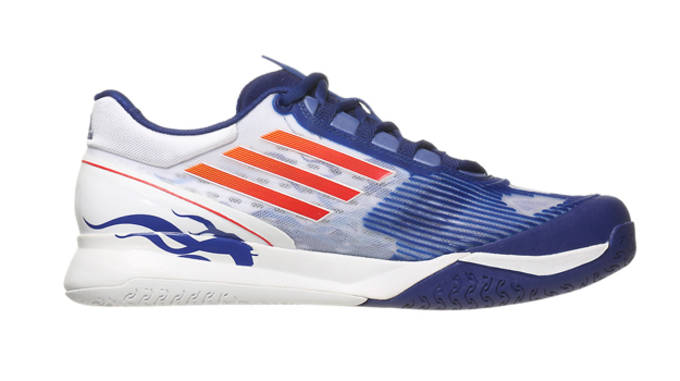 No. 8 - adidas CC Feather II
Weight: 11.8 oz
Worn by: Fernando Verdasco
Things can heat up quickly on the hard court. Fortunately, adidas has a solution to help keep your feet cool and comfortable in the CC Feather II. An update to the adiZero version, the CC Feather II features a more lightweight Climacool construction for 360-degree ventilation. It features a new Micro-Fit last for improved support and fit, allowing the feet to move at one with the shoes. Inside, you'll find an Ortholite moisture-wicking sockliner that helps reduce some of the impact you'll likely experience on the hard stuff.
$135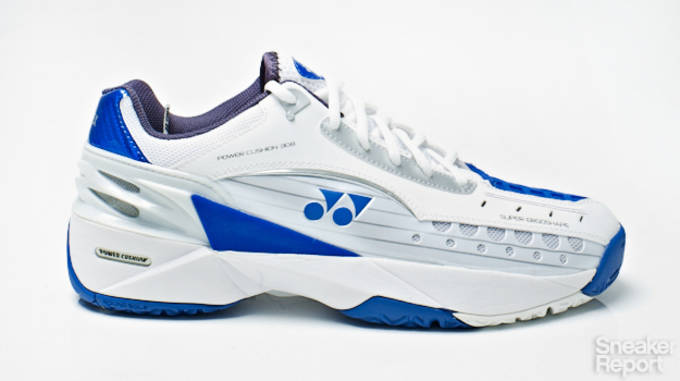 No. 7 - Yonex Power Cushion 308
Weight: 13.9 oz
Worn by: Stanislas Wawrinka
Built for the no-nonsense player, the Yonex Power Cushion 308 is loaded with kep performance features to help you pull out that grueling three-setter. It features an external TPU heel for a cradled fit, and features a responsive midsole that promotes quick footwork while reducing foot fatigue. The Power Cushion 308 also features a durable outer shell that holds up exceptionally well on hard courts.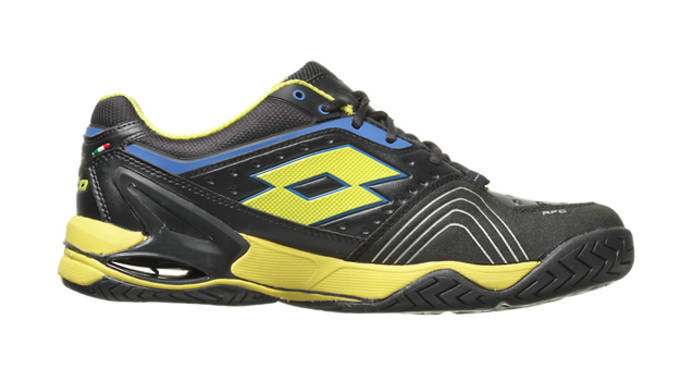 No. 6 - Lotto Raptor Ultra IV Speed
Weight: 15.7 oz
Worn by: David Ferrer
Expanding on the success of the Lotto Raptor line, the Raptor Ultra IV Speed takes performance to a whole new level with the introduction of a concave-shaped outsole, dubbed ReactiveArch, which hugs the court exceptionally well with each foot strike. For cushioning and energy return, the shoe's EVA midsole is integrated with Syn-Pulse technology for improved thrust and impact protection to help you go the distance. With its Longlast 40 rubber outsole, the Raptor Ultra IV Speed allows for quick bursts of speed and allows you to change directions on the hard court at the drop of a dime.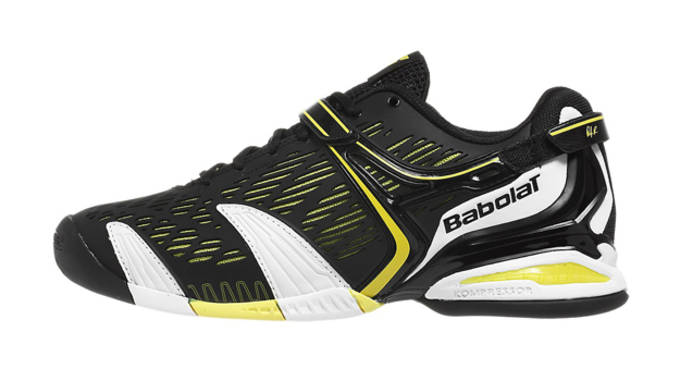 No. 5 - Babolat Propulse 4
Weight: 16.4 oz
Worn by: Alejandro Falla
The new and improved Propulse 4 from Babolat is an all-court tennis shoe that features a Michelin (yes, the same Michelin that makes your car tires) OCS2 high-abrasion outsole for optimal grip on any surface, particularly hard court. To further improve overall movement, Babolat has added its Side 2 Side technology, which gives the shoe better balance and lateral movement. The Propulse 4 features a unique FootBelt strap on the heel and upper of the shoe for support and a locked-in fit.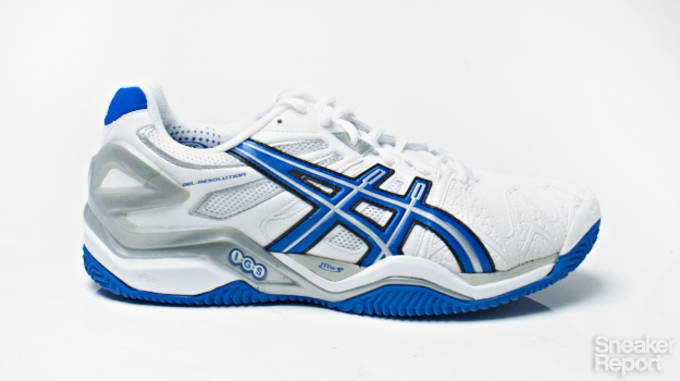 No. 4 - Asics Gel-Resolution 5
Weight: 15.5 oz
Worn by: Gael Monfils
The Asics Gel-Resolution 5 has already proven to be a big success on clay. But this versatile sneaker is equally as impressive on the hard court. Designed for maximum stability, the Gel-Resolution 5 features a hidden Trusstic System for full ground contact. Just as important is the upgrades that Asics has made on the upper of the latest Resolution model. Thanks to a tweaked Flexion Fit upper and re-designed PGuard, players can now move around the court with more flexibility on all surfaces, particularly hard.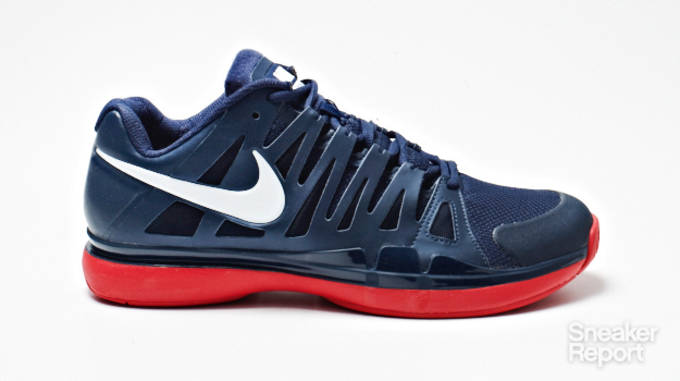 No. 3 - Nike Zoom Vapor 9 Tour
Weight: 14.3 oz
Worn by: Roger Federer
When it comes to hard court play, the Nike Zoom Vapor 9 Tour is a go-to choice for pros and weekend warriors alike. Most noticeably worn by Roger Federer, the Vapor 9 is one of those shoes that only comes around once in a lifetime. The shoe is loaded with a full-length Phylon midsole and an Air Zoom unit for cushioning and support on the hard surface. Its two-piece XDR outsole with herringbone pattern offers reliable footing that will have you at the top of your game in no time.
$130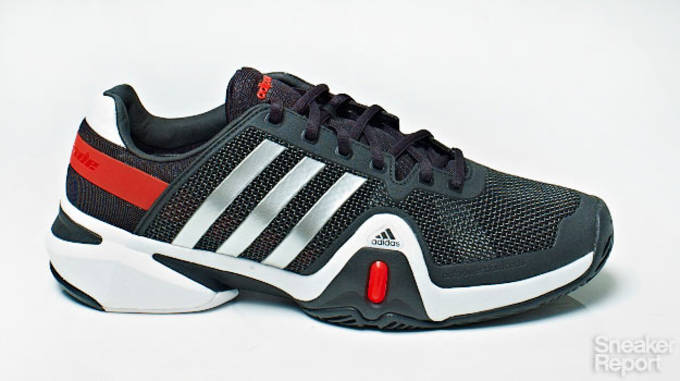 No. 2 - adidas Barricade 8
Weight: 15.8 oz
Worn by: Andy Murray
One of the most successful tennis shoes of all time—the adidas Barricade 8—is back and better than ever in 2013. Featuring a complete redesign from heel to toe, the Barricade 8 not only looks great, it performs great too. A great all-around shoe for players of all levels, it offers the best of comfort, support, and durability, and all in a lightweight package that's just as easy on the eyes as it is on the feet. The 8 features an AdiWear 6 outsole for grip, as well as AdiPrene+ in the midsole for stronger bursts of speed.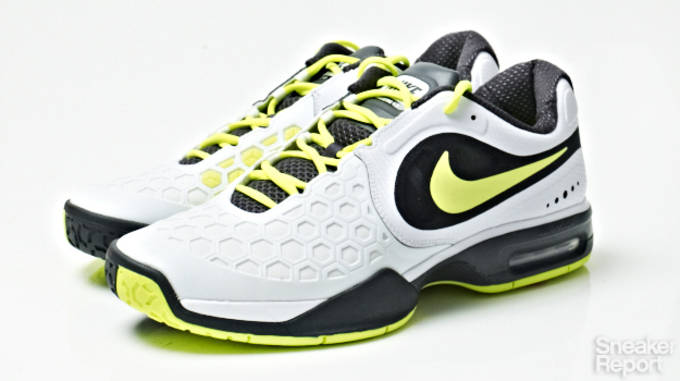 No. 1 - Nike Air Max Courtballistec 4.3
Weight: 16 oz
Worn by: Rafael Nadal
If you're a heavy hitter, you're going to need a shoe that can hold its own on the hard court—that's where the Nike Air Max Courtballistec 4.3 comes in. Now, as previously mentioned, choosing the right pair of tennis shoes often comes down to personal preference.  So whether you go with a shoe like the Zoom Vapor 9 or Courballistec, it all depends on how each particular shoe conforms to your feet. While the Vapor 9 is a champion in its own regard, the Courtballistec 4.3 offers a more natural fit and range of motion. It has excellent step-in feel, and is one of those rare shoes that makes you want to hit the court as soon as you lace up. Built for all-around players who like to control the tempo of the match by dominating the baseline, the shoe is loaded with features like an XDR rubber outsole for quick cuts and lateral movements on the hard stuff.
$130
RELATED: What Your Favorite Tennis Shoe Says About You
RELATED: The 10 Best Grass Court Tennis Shoes Available Today