If you are a midfielder planning to take your soccer season well into the winter months, Nike has made the cleat for you.
While the look of these kicks will help you stand out from the other 21 players on the pitch, the Nike CTR360 Maestri III's biggest advantage is the equipped ACC (All Condition Control) technology allowing optimal ball control rain or shine. Click through as Sneaker Report breaks down the newest Maestri boot.
Weight: 8.4 ounces
Ideal Position: Midfield
Best Surface: Short Grass
Notable Atletes: Andres Iniesta
RELATED: Field Fanatics: 25 Unexpected Celebrity Fans of Soccer
RELATED: Everything You Need to Know About the adidas Predator LZ TRX FG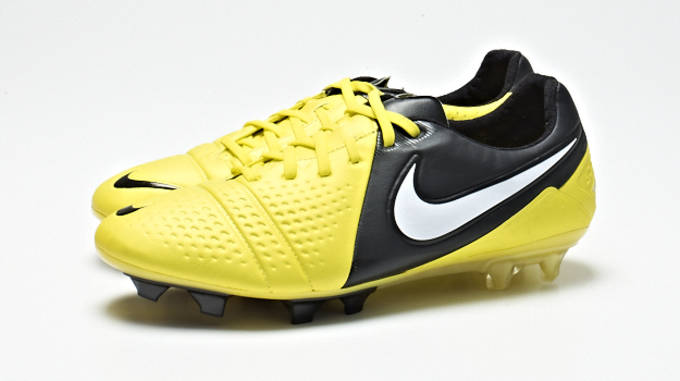 No. 5 - Fit for Greatness
The most important element of any performance shoe is the fit. Especially in a sport where your feet are your hands, a soccer cleat has to hug your feet like gloves. Well it just so happens that Sneaker Report reviewers found the CTRs to be some of the finest-fitting cleats to date. Credit that to the ultra-soft Kanga-Lite II synthetic upper that conforms to the foot a mold.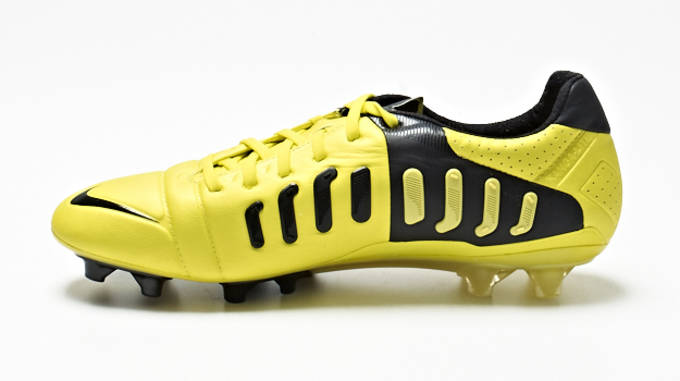 No. 4 - Control Freak
A refined upper and raised control pads give the CTR360 360-Degree ball control that's next-to-none. Revolutionary 3D fins on the inside of the cleat give players the ability to stop a pass at the drop of a dime. If you're into droppin' dimes, get ready to get your passing game on.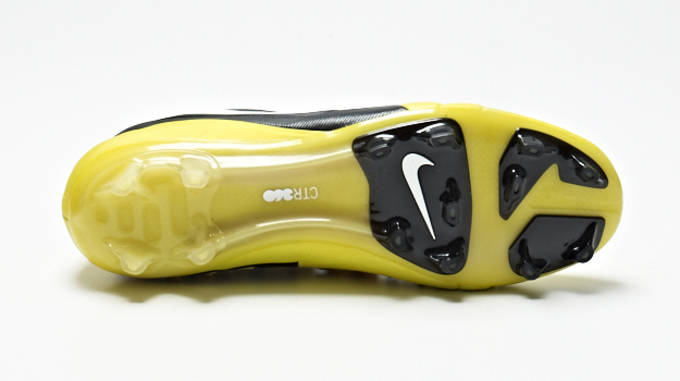 No. 3 - Go Hard or Go Home
Without the right traction, a soccer cleat is useless. Fortunately, the CTR's durable cleat plate offers excellent grip and responsiveness. Round spikes on the medial side and blades on the lateral side give the cleat excellent multidirectional traction. If you thought you were fast before, wait 'til you play in these. Oh, and did we mention the boot is nearly 2 ounces lighter than the previous model?
But wait, something's missing: Where's the Nike+ capability?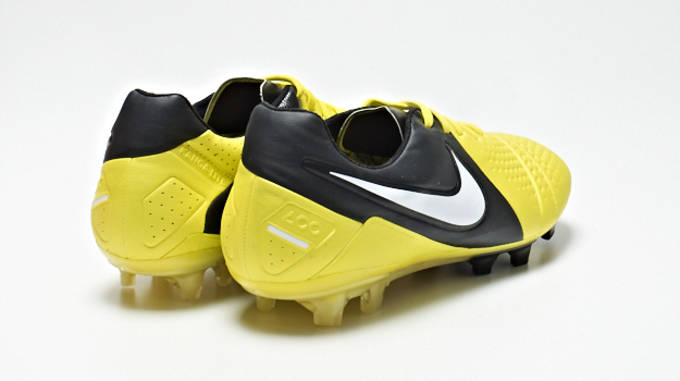 No. 2 - Ready for Any Weather
Rain or shine, the game of soccer goes on. Lucky for you, the Maestri III comes embedded with Nike's All Conditions Control (ACC) technology. . Created by a special treatment during the construction of the upper, the ACC technology allows the cleat to maintain control of the ball, even in the worst of weather conditions—for those of us who aren't afraid to get a little dirty.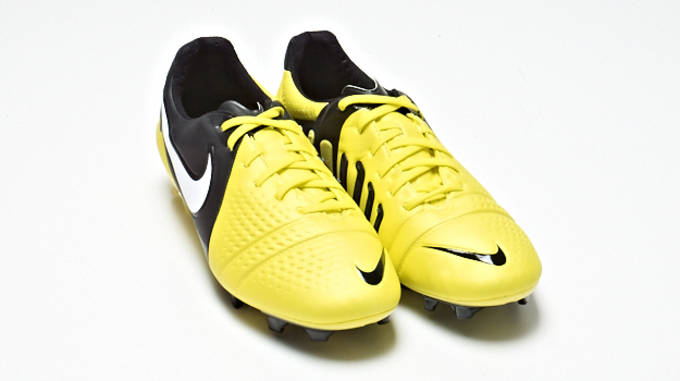 No. 1 - Steal the Spotlight
Whether you're playing in the pros, or in a social sports league with other nerds, the CTR will get you noticed. All eyes will be on you thanks to one of the sexiest soccer cleats ever designed. The question is, will you step your game up to match? At Nike for $200.