These days, fishing for compliments is normal, however, how you choose to get noticed will determine whether or not you stand out. 
And if you need help finding the right activity to help you differentiate yourself from, well, everybody else, then TakeMeFishing.org is here to drop a hint: Go fishing! But Take Me FIshing wants you to do it in style. Thus, the Take Me Fishing x Free & Easy capsule collection is here to help you shine. 
This four-part collection is a complete fishing starter pack that includes a tacklebox and dry bag, each available in two colorways (white/orange and gray/orange for the boxes and black and gray,, a pair of casting gloves, and a custom fishing hook. All things you need if you want to catch anything good. In fact, here are some tips to help you look your best when you're on the water, so you can get noticed when you return to shore.
Don't overpack. Bring the fishing essentials: fishing rod, hooks, fishing line, bait, dry storage for your supplies, some water for yourself, etc…
Keep your supplies dry. You can do this with a tacklebox or dry bag.
Know your knots! (Watch above to learn how to tie the Palomar knot.)
Don't forget the bait. Just don't.
Keep your phone charged so you can show off your accomplishment with a pic of your fish (no matter how big or small).
If you can master these steps, you may be taking home more than just fish! So, practice your techniques and stock up on supplies by entering to win the Take Me Fishing x Free & Easy capsule collection, then get those compliments. 
TACKLE BOX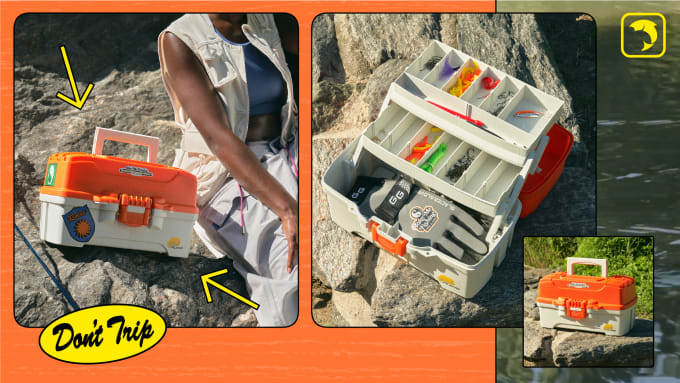 DRY BAG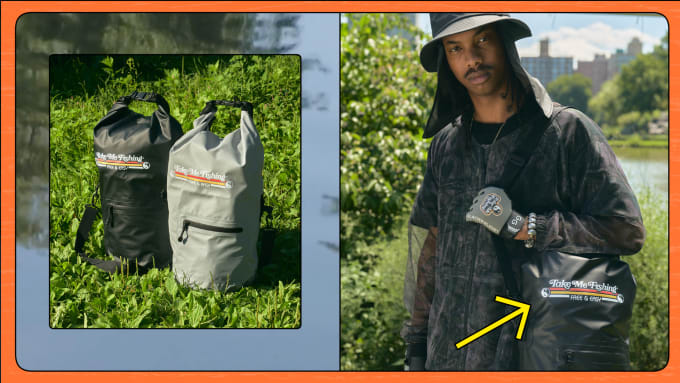 GLOVES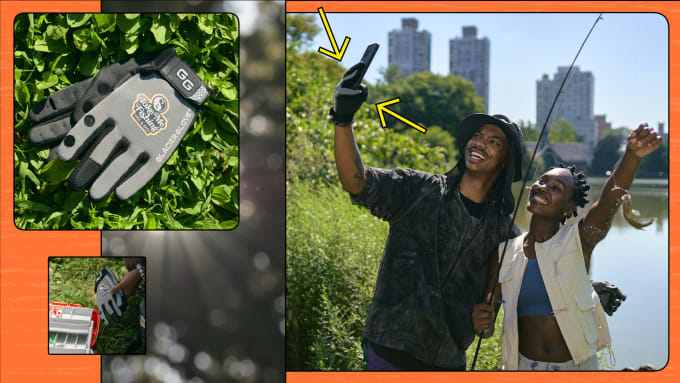 HOOK