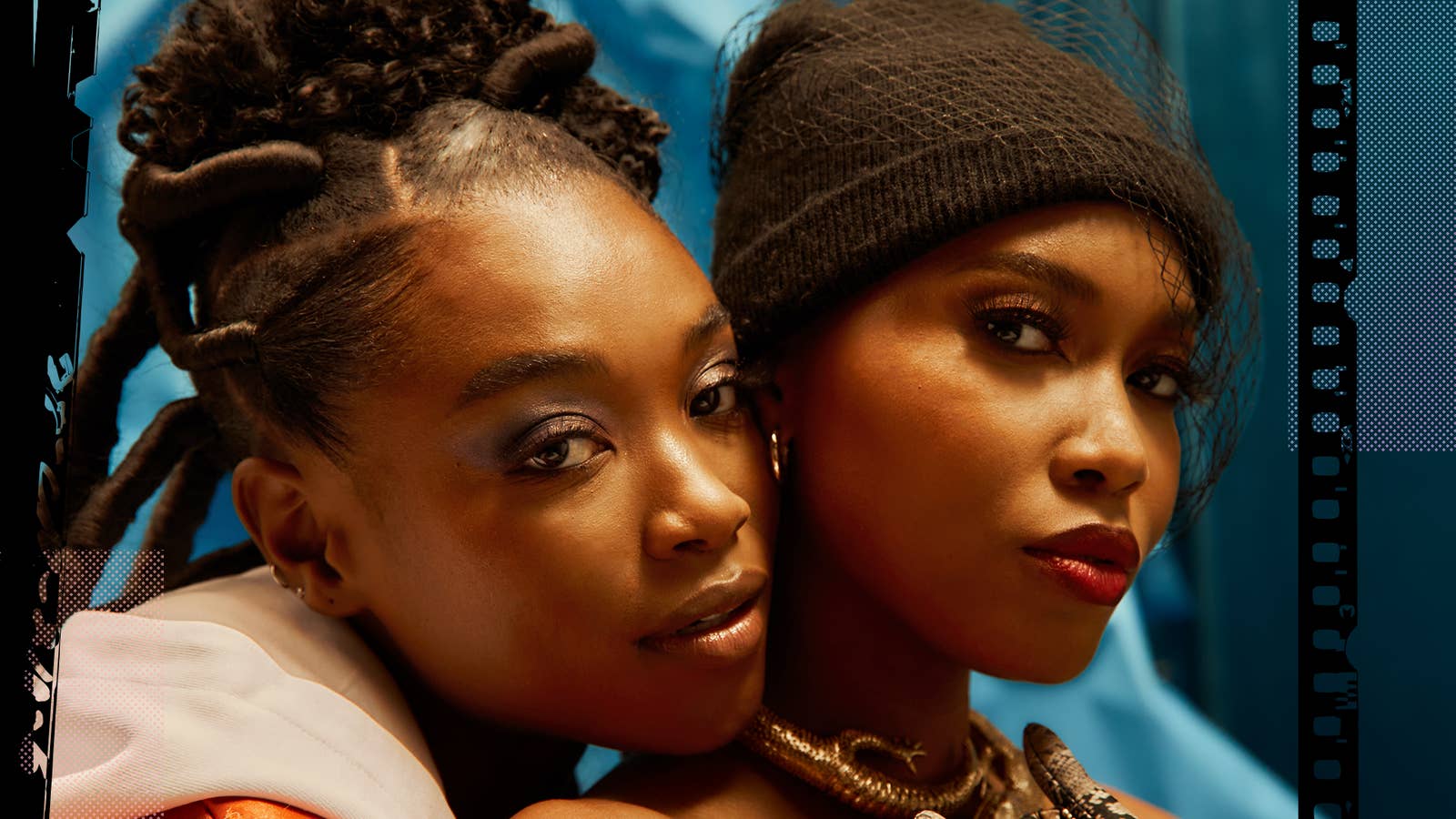 Picture this: It's a balmy 65 degrees, your window is cracked letting in the crisp air, the sun is hanging low in the sky washing your living room in an orange glow,and your favorite album is in rotation. It's the weekend, autumn is finally here, and you've got plans with your girls. In between lip-syncing and dancing around your home, you're combing through your closet brainstorming the perfect look for the day. And, just as the chorus to your favorite song begins, you catch a glimpse of yourself in the mirror, admire the rich hue of your skin and your gorgeous curls, and you think: This is a perfect Saturday. This is the energy we're bringing all fall, and to kick off the season the right way, Complex caught up with celebrity makeup artist and hairstylist Starr Blackshere of Blackshere Beauty  to discuss the do's and don'ts of hair, skin and makeup for fall.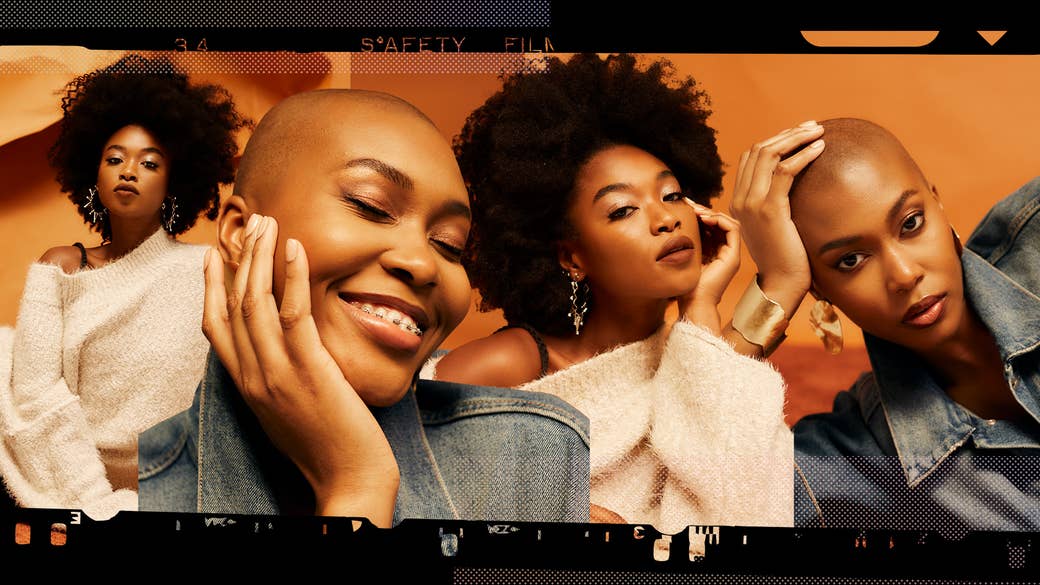 Let's start with hair. "Curly hair needs a lot," Blackshere says. Fall and winter can be tough seasons. As the temperatures drop and cool breezes turn into strong winds, our strands are stripped of the moisture they need to thrive. Throw in the fact that it's hat season and you've got a perfect recipe for dry hair, split ends, and a gang of pesky single-strand knots. To keep your coils soft and healthy, Blackshere suggests you lean heavily into low-manipulation protective styles. Not only will the style keep your hair fuss-free, but it'll give you a chance to make the most of your hair care products, namely deep conditioning oil and moisture-rich hair masks like Mizani 'True Textures Moroccan Clay Steam Hair Mask.  Whether your go-to protective style is braids, twists, or a loose bun, Blackshere recommends following up your conditioning treatment with a nourishing butter like shea butter for tighter coils or your favorite oil for looser curls, curlier girls can opt into using both.  Her tip: "Mask and condition, put a jojoba oil in, and then braid or wrap your hair. [This] keeps that moisture in the hair [while it's] in the protective style. So, when you remove the protective style, your curls still have a lot of luster."
Now that your curls are in mint condition, it's time for eyes. For an added dose of drama, you can't go wrong with a sparkly eye look. If you're looking for color, Blackshere recommends completing the look ahead of your foundation to avoid eyeshadow fallout. Now, as far as pigment is concerned, Pat McGrath is the fairy godmother of color, and she's just released her coveted 'MTHRSHP Mega: Celestial Nirvana Collection.' The dreamy palette includes 18 different hues in four finishes that can be used wet or dry. To land the ultimate eye look that will last all day, Blackshere has five easy-to-follow steps to do eyes like a pro:
Start with a good base. Using a concealer brush, apply a lightweight concealer onto your eyelid in a shade that matches your eyelid's skin tone. This will ensure your shadow has something to cling to and it will also help it stay in place as the day wears on.
Once the concealer sets, use a fluffy brush to press in a bronzer a shade or two darker than your skin tone, into the crease and across the lid. This will give your eyes dimension.
Using a synthetic flat brush, press the shimmer shadow of your choice into the lid. To blend the color out, switch to a tapered brush and buff the corners of your lids with gentle strokes.
Lock the look in place with a gentle mist of your favorite setting spray. Voilà! Your eyes are done.
Okay, we're in the home stretch. Now that your eyes are complete, you can start on your base. Blackshere loves a buildable foundation like Fashion Fair 'Crème to Power Skin Foundation. She recommends applying the product with a small brush to the flat plains of the face and buffing the color outward and upward to mirror skin. Press the color into the skin to remove excess and spot treat as needed. For foundation that looks natural, you want to focus on blending, or as Blackshere likes to put it: "focus on moving color, not adding more." Ultimately, "what makes an application look more professional is the transition of weight with the color and the brightness of the product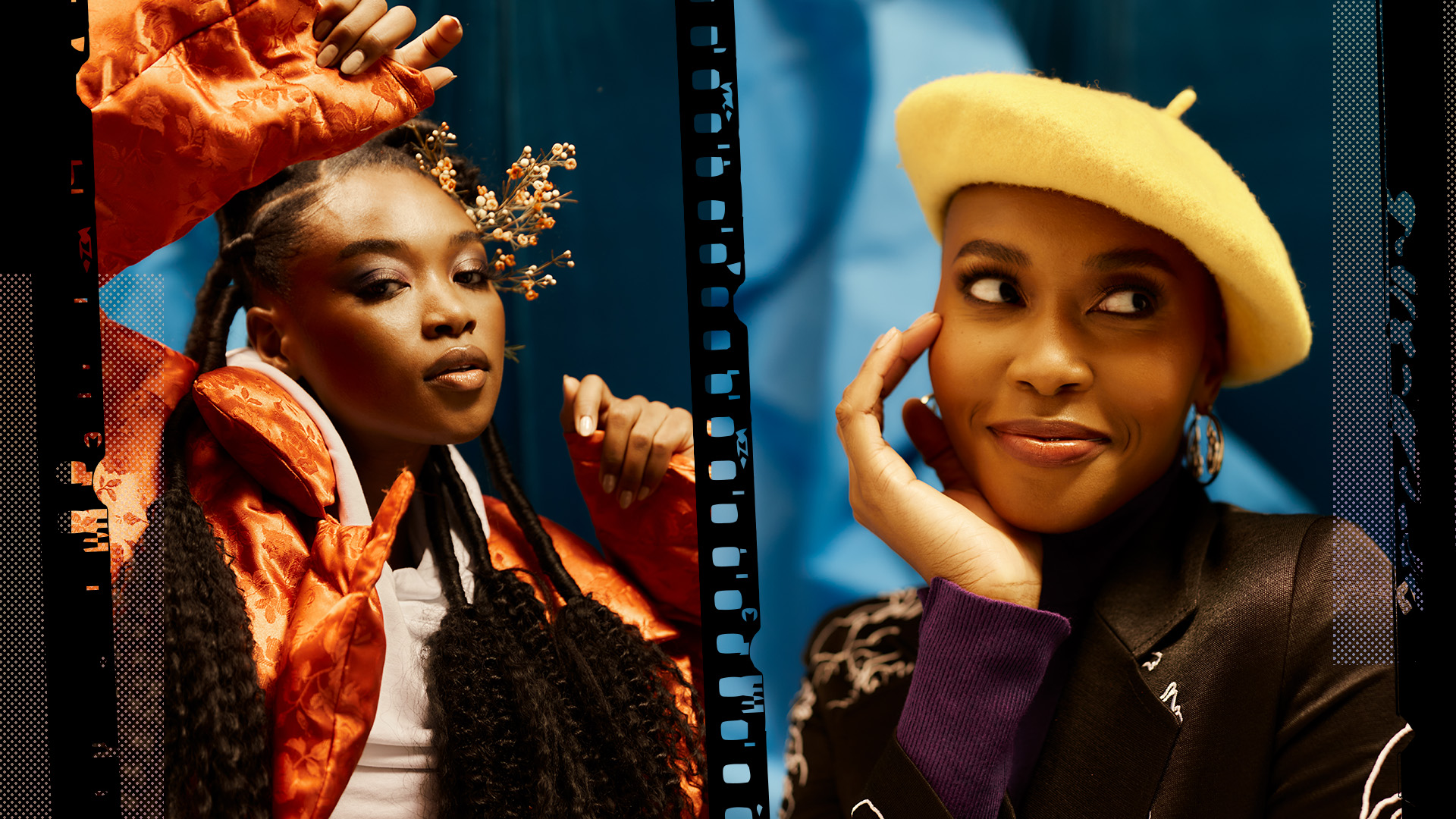 By now, you're dressed in your favorite knit, your hair is done, and your skin looks flawless. It's time for the piece de resistance: a bold lip. The rules for a perfect lip are simple: exfoliate first, then moisturize immediately after, because lip color looks best and lasts longer when it's applied to a smoother surface. To maximize your pout, line your lips. As you shape them, draw vertical lines toward the center of the lip to create dimension. Once you've finished lining the perimeter, blur the lip line with a brush to diffuse and soften the color. Finish with a bold, hydrating color. Merit 'Signature Lip Lightweight Lipstick' is a rich berry brown hue like L'avenue. Blot your lips against a sheet of tissue to press the pigment into your lips and reapply the color once more to ensure long wear. Now that you're dressed and you're all set to go, before you head out apply your favorite scent to your pressure points to leave a lasting impression wherever you go. World of Chris Collins 'Harlem Nights Eau de Parfum,' is a unisex made-for-fall scent chock full of warm woody notes and the inviting sweetness of Rum Accord and subtle, floral Orris.

You're officially ready to ring in the fall. Turn up the music and check your fit one last time before spritzing one last cloud of fragrance for good measure and prepare to dance boldly into a new season.