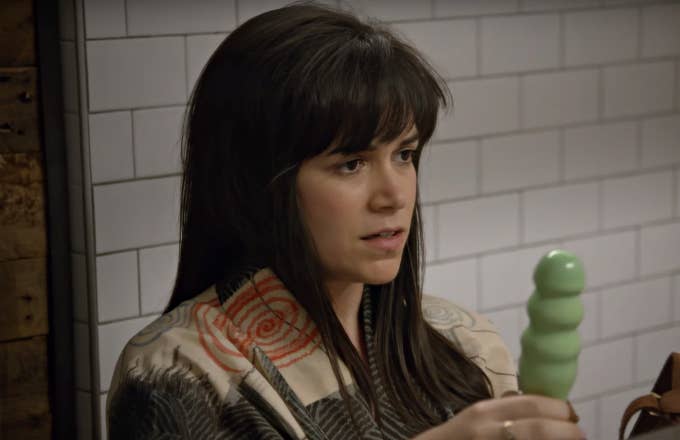 Broad City fans will no longer be forced to use standard sex toys and costly lube. Ahead of the premiere of its fourth season, the NYC-based Comedy Central show has announced a full line of officially licensed sex toys in collaboration with U.K. company Lovehoney.
"Revel in the free spirit of New York with the Broad City range of cheeky, loud and proud sex toys," Lovehoney said in an announcement about the exclusive line. "Inspired by the hit Comedy Central sitcom, these sassy sex-positive toys are worthy of kweens (and kings) everywhere."
The line consists of 14 awesomely affordable products, including a Yas Kween 10-Function Bullet ($21.99) and a Pegasus Pegging Kit ($89.99). Broad City x Lovehoney also offer themed takes on the masturbation egg, the rabbit vibrator, kegel balls, butt plugs, and a love ring.
At the time of this writing, sadly, the kegel balls and butt plugs were out of stock.
The current order page promises free lube with a purchase. There's also a 20 percent off deal going on for a limited time. Advance reviews include phrases of praise, such as "this little queen pleaser is beyond perfection" and "flying high with Pegasus," so maybe give the range a look and snatch up something before it's all gone.
Speaking with Elle's Jaya Saxena Wednesday, Lovehoney co-founder Neal Slateford teased that the company may be planning more branded sex toy lines for the future; the Broad City collection marks their first collab with a TV show. According to Slateford, there has been "more and more interest" from celebrities about entering the sex toy market in recent years.
Happy pegging!