The expectedly wild first trailer for Emma Seligman's Bottoms, an irresistibly anarchic film that has the potential to stand tall as the year's best comedy, has finally been unleashed upon the world.
As I previously reported, the Ayo Edebiri and Rachel Sennott-led film was one of the most-discussed by industry folks and the general public alike at this year's SXSW festival in Austin. In fact, at the screening I attended, the theater remained in absolute stitches for the entire duration of the film.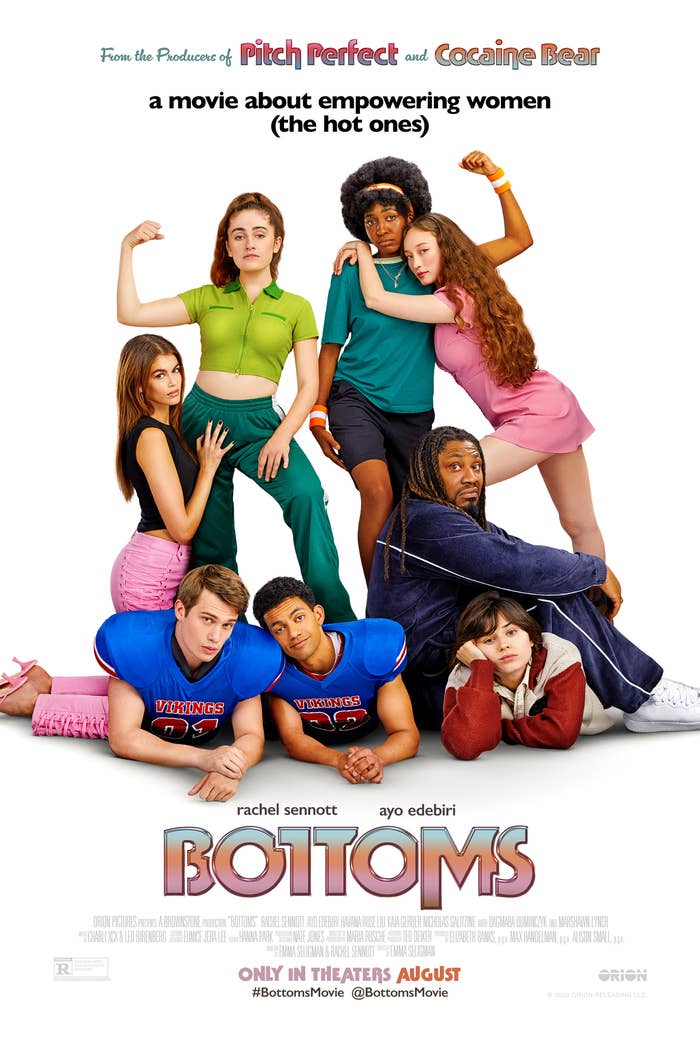 In Bottoms, PJ (Sennott) and Josie (Edebiri) devise a plan to launch a fight club at their high school with the goal of it hopefully leading to them losing their virginities. Joining the two leads for the R-rated mayhem are Havana Rose Liu, Kaia Gerber, Nicholas Galitzine, Dagmara Dominczyk, and Marshawn Lynch.
Back in March, this writer touted the satire (written by previous Shiva Baby collaborators Seligman and Sennott) as "the best high school comedy in years." I stand by that.
Bottoms, featuring music by Charli XCX and Leo Birenberg, is in theaters on Aug. 25. See the new trailer up top.