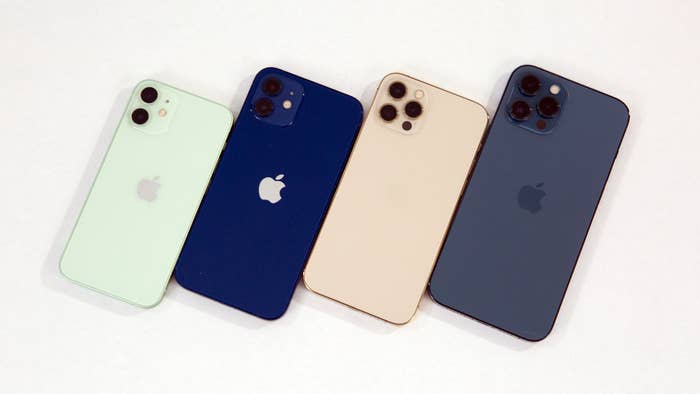 Every year, like clockwork, Apple holds an event to share their latest (and greatest) iPhones with the world. I'm always excited, and a bit anxious. Excited—especially in years when I'm up for an upgrade—because I can't wait to try out all the new features. However, I always find myself getting anxious because everytime I make a technology decision, I'm hoping it's a decision that will actually last until it's time for my next upgrade.
This year, Apple has unleashed four new iPhones—no, seriously. To help ease this paradox of over-choice, we're here to break down the similarities and differences between each of the iPhones 12s in the lineup, so you can figure out what's right for you (and hopefully ease your anxiety).
To start, there are four new iPhones (which you can see up above): The iPhone Mini, iPhone 12, iPhone 12 Pro, and iPhone 12 Pro Max. The sleek flush boxy look revealed for the iPhone 4 in 2010 comes back into our lives 10 years later, just in time for the new crop of iPhone 12s.
What new features do all the iPhone 12s have in common?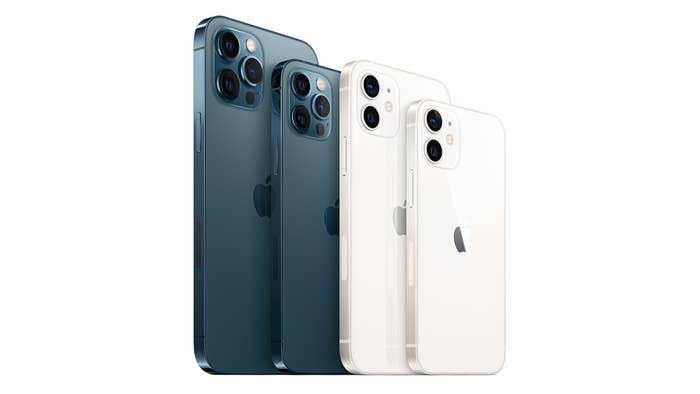 Design
Whenever I purchase a new device I want to feel like there is a significant upgrade from a previous model, and the design plays a critical part in that. It may seem obvious, but this iPhone looks different than the iPhone X and 11. The super-flat, boxy design steers away from curves introduced in the iPhone 6, throwing it back to a flatter, sharper design. When the iPhone 4 was released, it was an immensely popular design that continued in the 4s, 5, 5s, and SE (2016). While this new design draws from the nostalgia of previous generations, it still feels like a brand new phone even at a quick glance.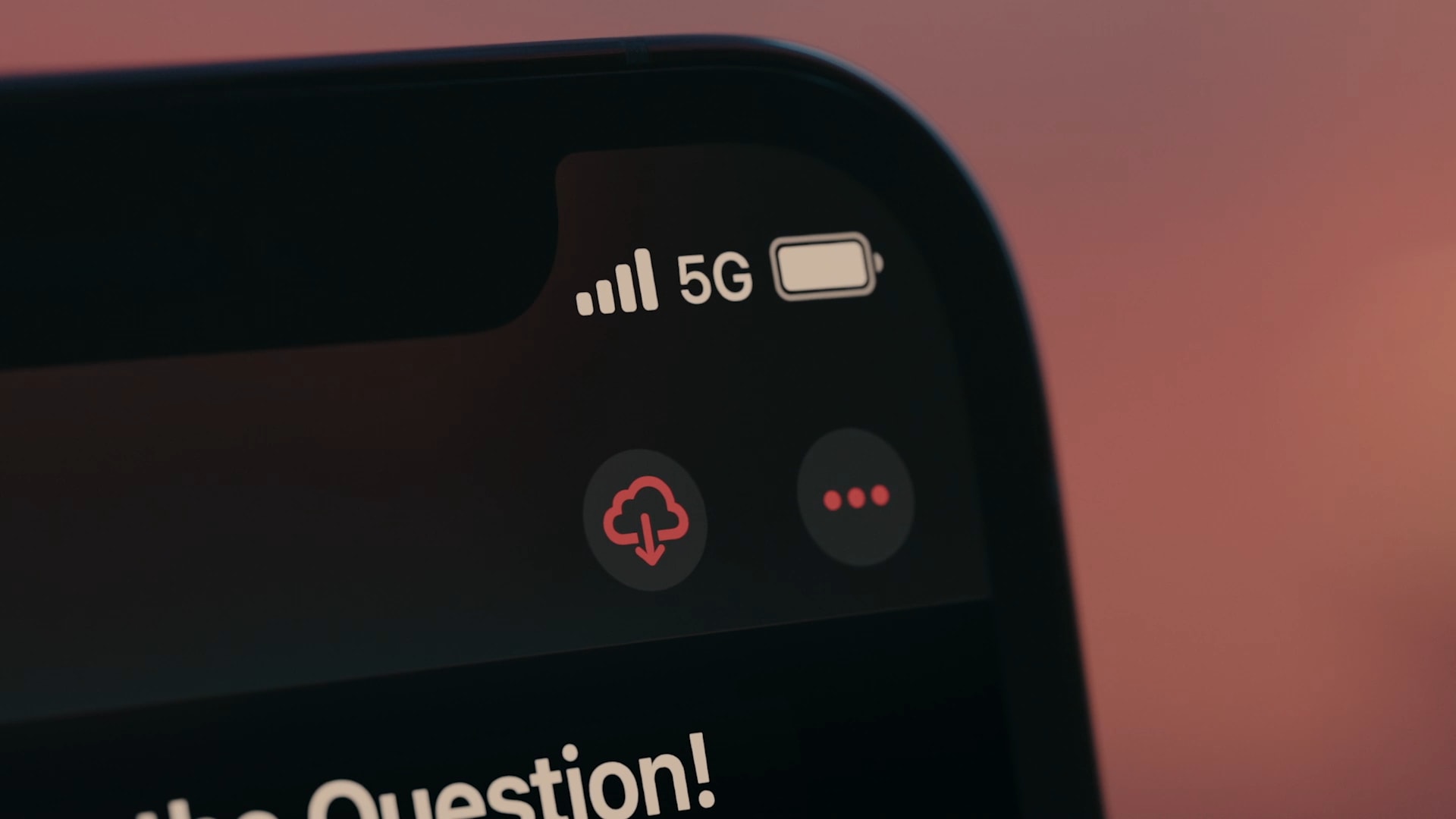 5G Coverage
The all-new 5G Coverage could reach speeds up to 4 Gbps, which is roughly 30x faster than the nationwide average Internet speed topping out at about 135 mbps (according to speedtest.net).  However, that coverage is based on where you live and your cellphone provider. Over the next couple of years, 5G coverage may improve as cell phone carriers invest more in their networks. I'm not going to tell you to trust your phone carrier, but in order for this feature to reach its full potential, 5G network expansion is something most major carriers will have to do.
A14 Chip
Another new feature that affects performance is the A14 Bionic chip, which is the fastest chip in a smartphone. It's not that exciting to talk about, but at the end of the day, that chip is faster than many people's laptops.  Anybody upgrading from two to three generations back will immediately notice a much snappier response. 
Ceramic Shield
I don't know about you, but the worst day is always the day that you crack your screen. Fortunately, all of the new iPhone 12s have Super Retina XDR screens covered in a new Ceramic Shield. The screen continues to be beautiful, but the ceramic shield is said to increase drop performance by 4x when compared to the performance of previous iPhone generations.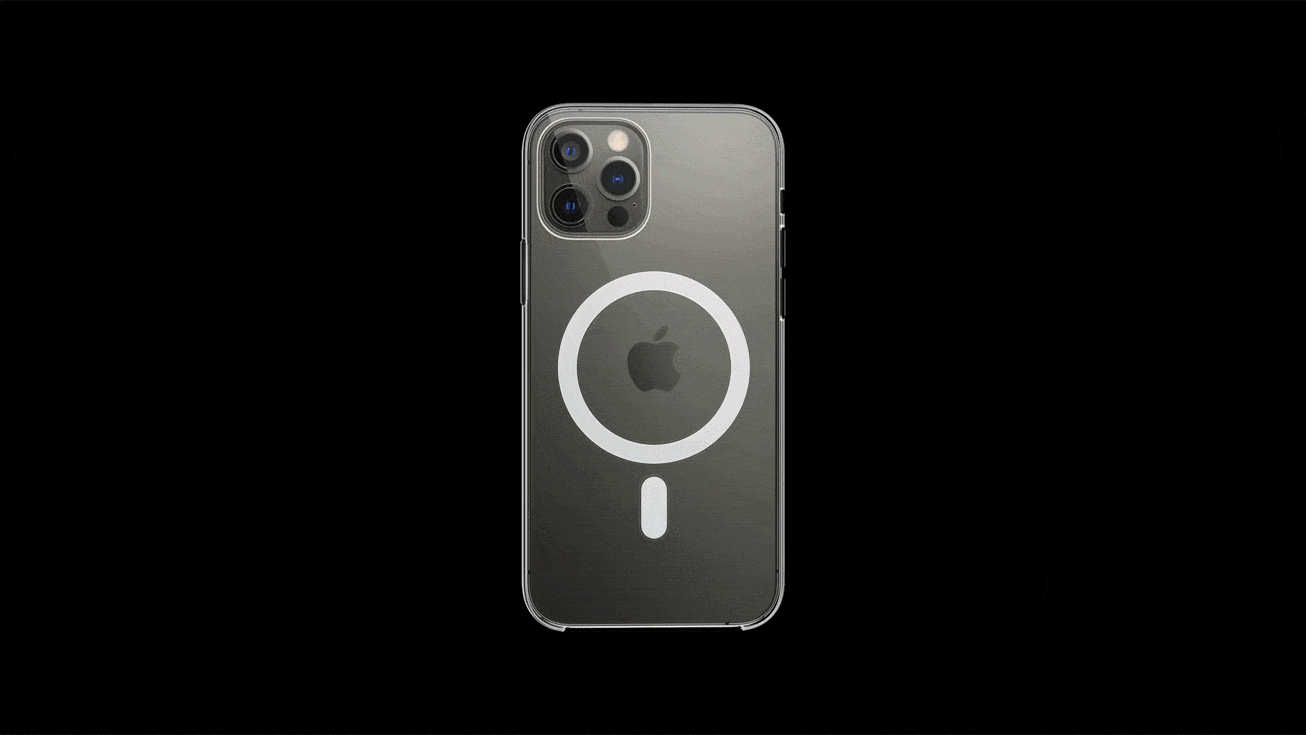 MagSafe
All the iPhone 12s are compatible with the new MagSafe accessories. Wireless charging has been available on the iPhone since the 8 and 8 Plus, but like many other iPhone users, I always felt slighted by the experience. I had to try multiple times to get my phone in the exact spot necessary in order to charge my phone, but even then I was constantly paranoid that the phone wasn't charging. The MagSafe experience is much closer to what happens when you use the Apple Watch's magnetic charging cable.  The phone just snaps on with no fuss, which is the type of dependability that is necessary when blindly searching at night for the dongle necessary to charge your phone.  
Additionally, one of the nicer features about MagSafe is that accessories like card holders can just pop onto the back of the iPhone 12s.  The MagSafe Adapter can charge through the new Apple Cases, but one caveat is that the wallet accessory needs to be popped off if you want to use the MagSafe adapter to charge your phone.
The iPhone still has a Lightning port available, and while there will be a Lightning port to USB-C cable in the box, there won't be a charging brick or a pair of earphones either. The 20w fast-charging brick will set you back $19.00. The MagSafe power adapter ($39.99) also does not come bundled with the brick, so keep that in mind when purchasing that MagSafe cable.
iPhone 12 Comparisons Chart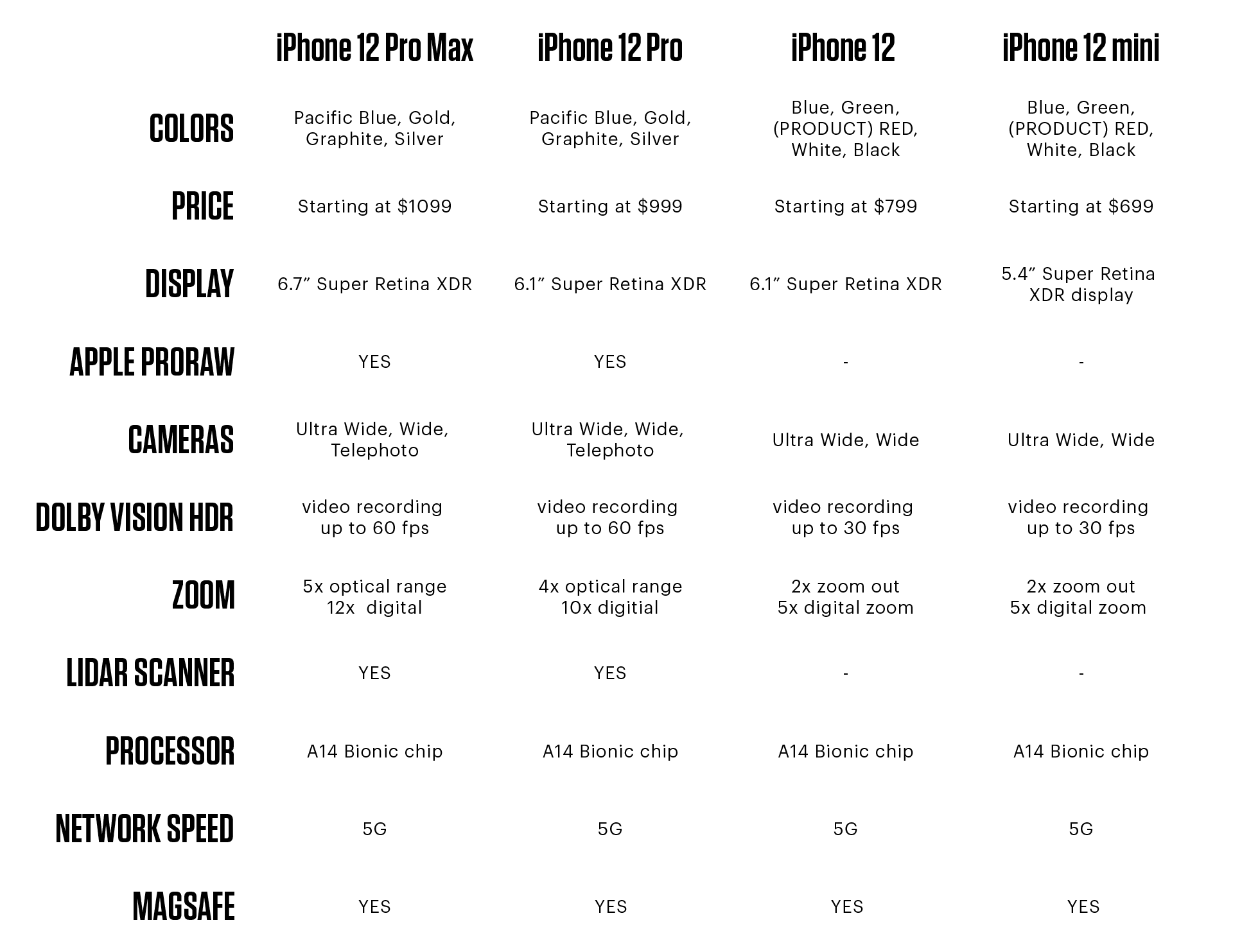 What are the major differences between these iPhone 12s?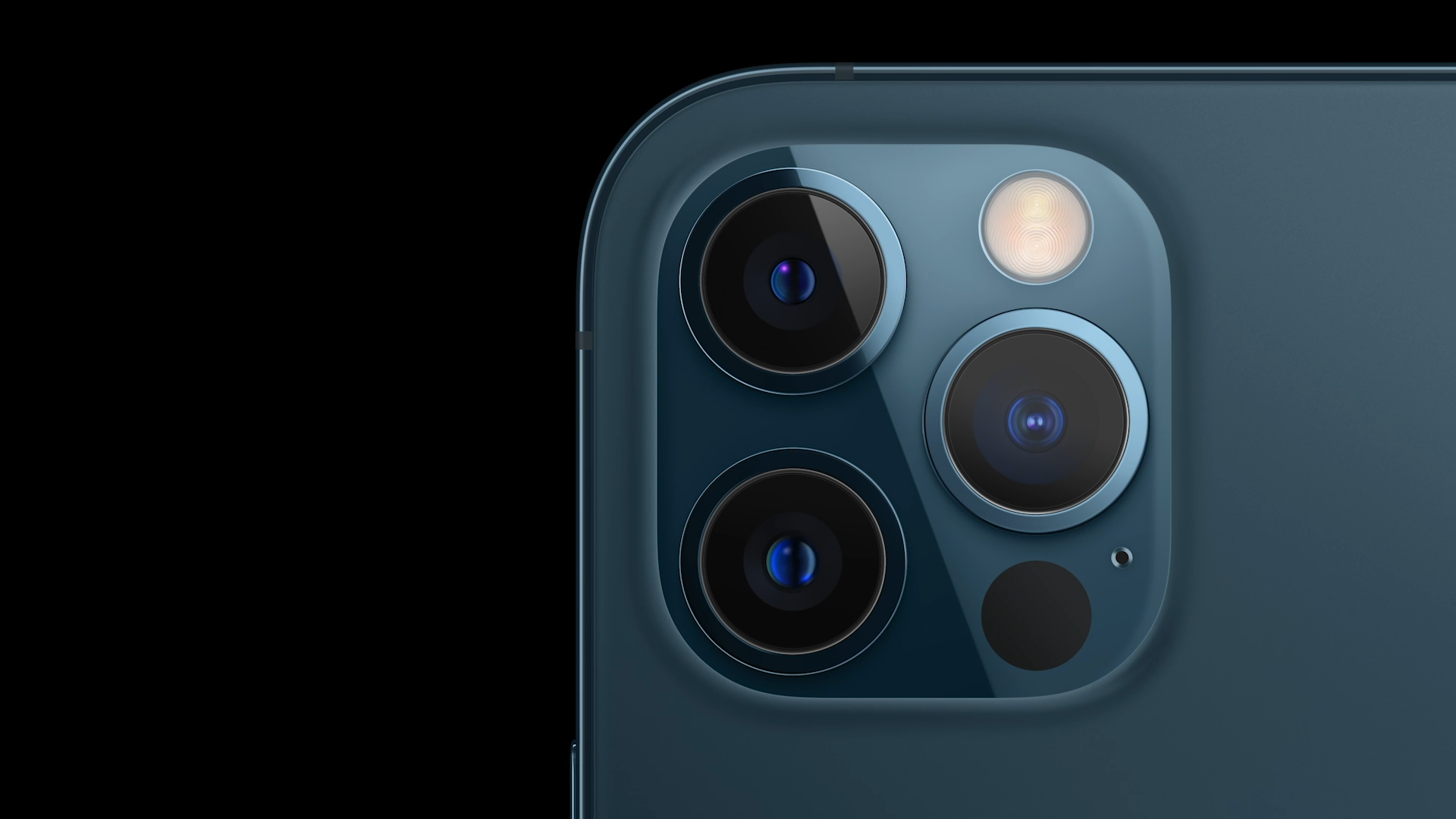 Cameras
One of the major differences between these different phones are the cameras. The iPhone 12 and iPhone 12 Mini both have an Ultra Wide and Wide angle lens. This gives them a 2x zoom out and 5x digital zoom. The iPhone 12 Pro and iPhone 12 Pro Max have an additional Telephoto Lens, this allows them to zoom in a bit more depending on the model. The Pros are also equipped with a LiDar scanner that helps the camera better understand space in 3D which helps with Night Mode portraits, which was a previously unavailable feature. This LiDar sensor also helps to speed up autofocus in low light and allows for new AR experiences. 
There is also a subtle difference in the iPhone 12 Pro versus the iPhone Pro Max's Camera. Simply put, the iPhone 12 Pro Max can zoom in a bit more than the iPhone 12 Pro, and they also have different apertures on their telephoto lens. There is also an obvious size difference.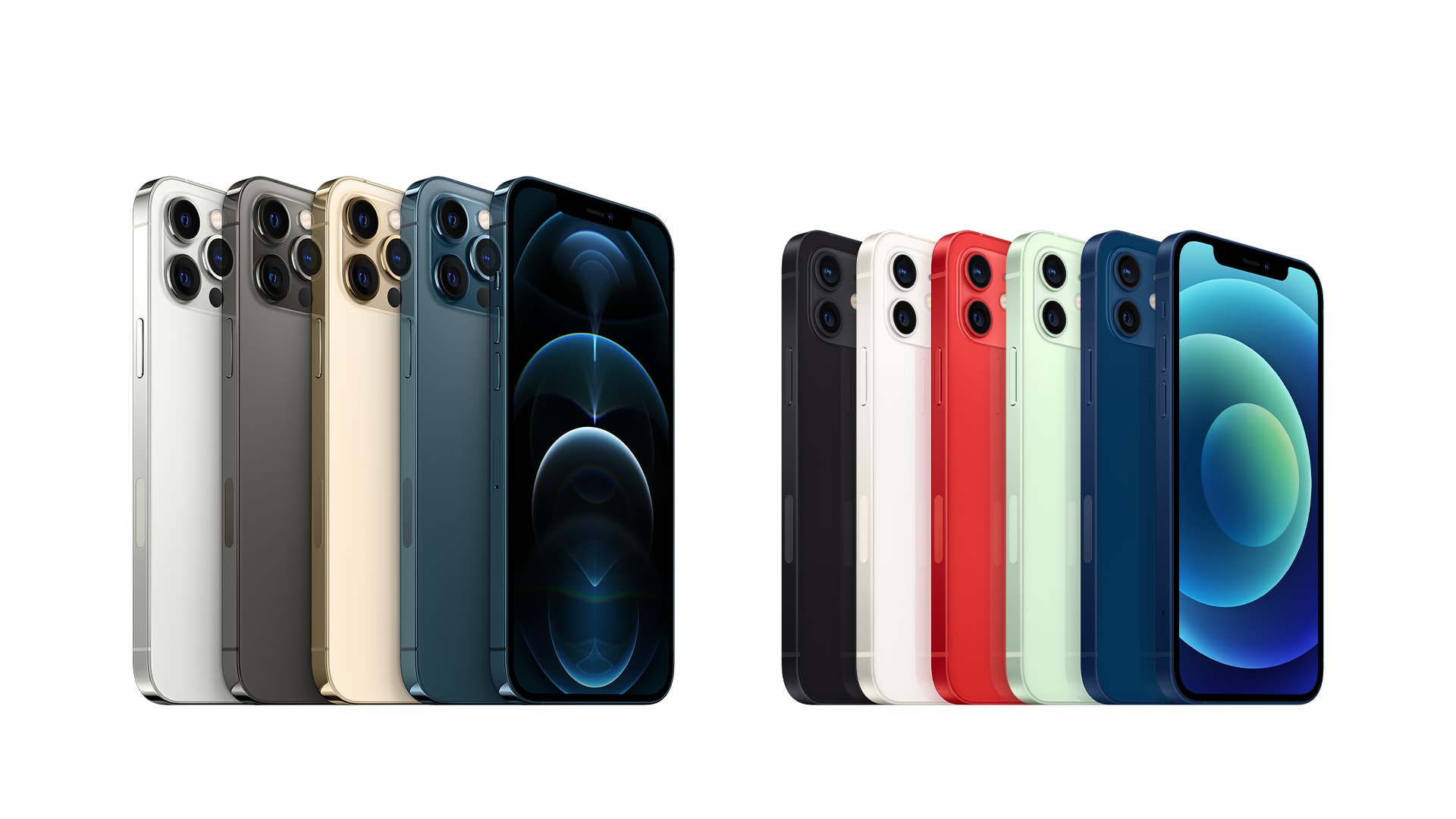 Colors
It's difficult to tell what the new colors look like without seeing them in person. The Pro line comes in Pacific Blue, Gold, Graphite, and Silver. The iPhone 12 and iPhone 12 Mini comes in Blue, Green, (Product) RED, White and Black.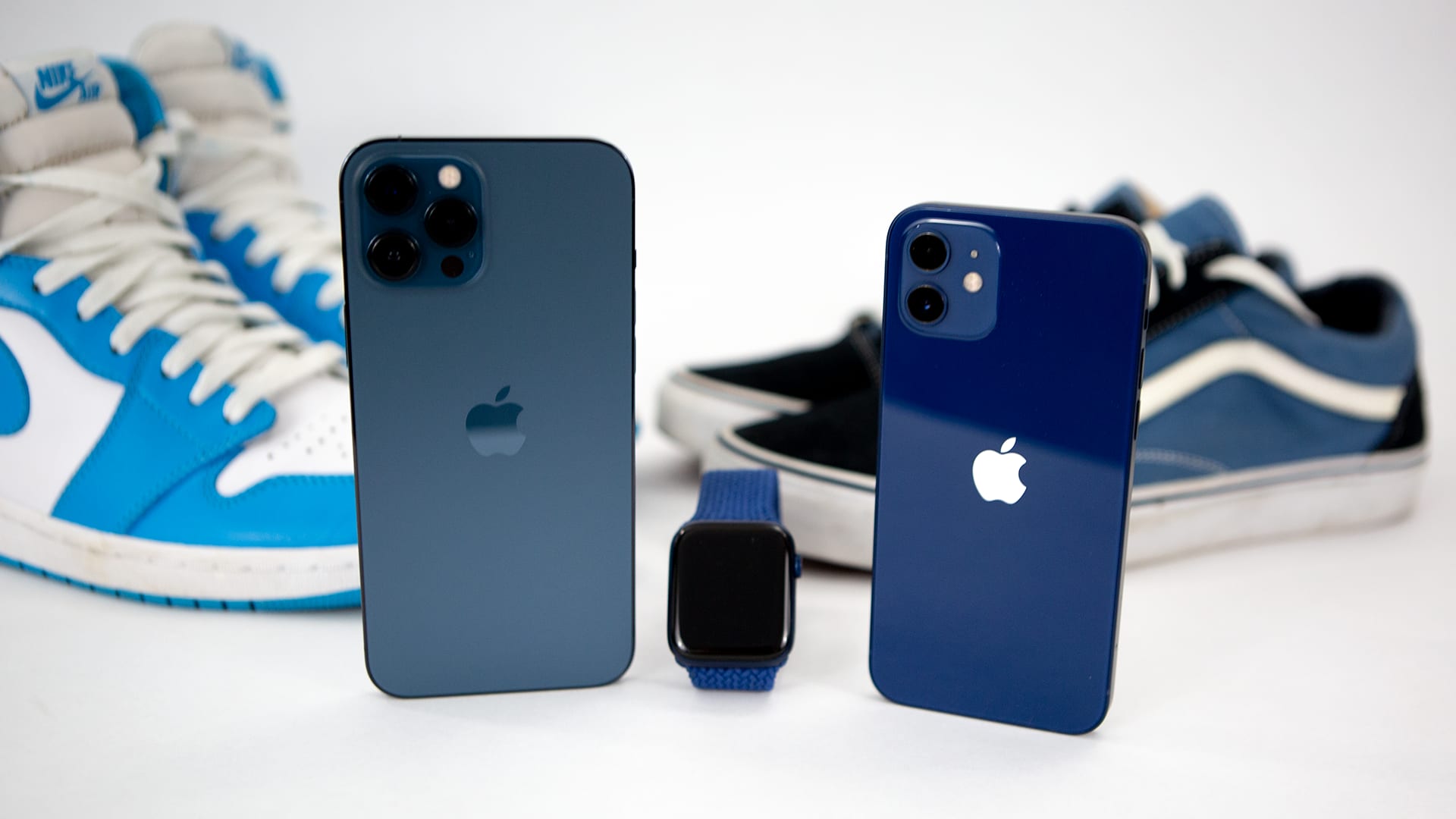 If you are trying to pair your iPhone with your fit, it is worth noting that the Pacific Blue of the iPhone 12 Pro, the Blue of the iPhone 12, and the Blue of the Apple Watch Series 6 are all slightly different shades of blue. The case of the iPhones and wristbands of the Apple Watch can be swapped based on color tastes, so this isn't the biggest deal in the world, especially if you're not trying to be too matchy. The Pacific Blue may be this year's winner as a subtle color choice.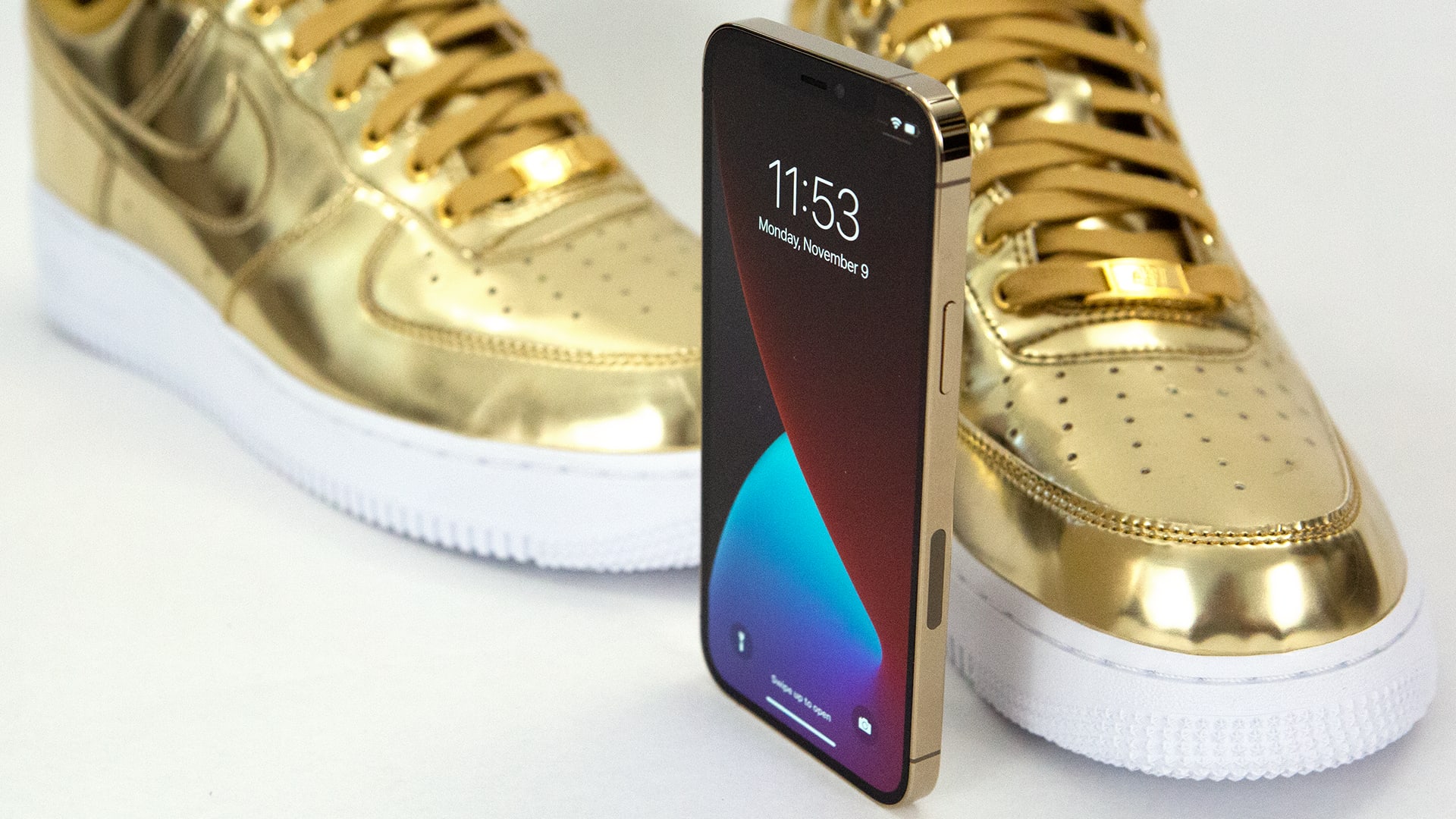 The new gold finish on the Pro and Pro Max is a much more shiny gold as opposed to the previous model's matte gold finish. Gold is probably the loudest color offered, but if that's your thing, go for it.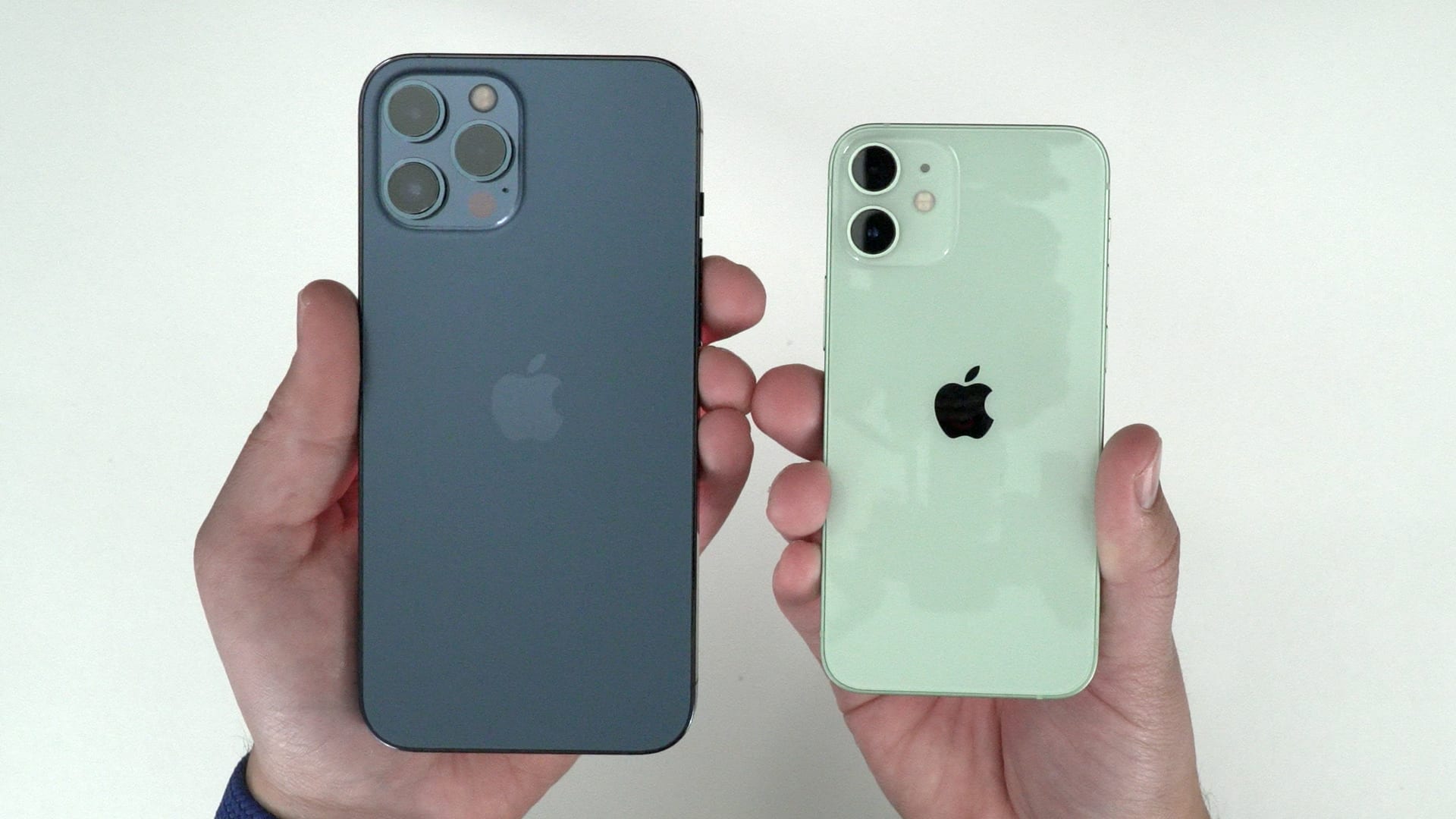 Big and Small
All of the iPhones have Super Retina XDR screens. The main difference here is that the iPhone 12 Pro Max is 6.7", the iPhone 12 Pro is 6.1" and the iPhone Mini is 5.4."  What you want all boils down to the type of person you are.  
When I got a larger iPhone, I used my iPad Mini far less. The iPhone 12 Pro Max has a slightly larger image sensor and sensor-shift image stabilization, which the other models do not have. This, plus the slightly larger zoom range, technically gives the iPhone 12 Pro Max the most features out of the bunch, even if by only a bit. If you're the type of person that needs the absolute best version of a new product, this might be your iPhone.
On the flipside, if you're the type of person that wants your phone to have a smaller footprint in your life, perhaps having a device that is physically smaller will help in that pursuit. Again, this all boils down to preference. It's no secret that smartphones have been getting bigger and bigger with each generation. The iPhone 12 Mini might be the phone for the people who have been holding onto their tiny iPhone 5s. It may fill a niche that most people didn't even realize they needed filled. But as with many pieces of technology, this choice may just be a game-time decision.
It's a new iPhone. If you've been putting off upgrading because you would like your smaller phone, there is a phone for you. If you've been waiting for 5G, they've got you covered. If you have not upgraded in a few years, you are going to notice a big difference in processing speeds. If you are the type of person that loves to have the biggest and best, the iPhone 12 Pro Max is for you, and if you just want a decent camera and a new phone that runs well, you might find more value in the iPhone 12 or Mini.
The physical design change(s) in this beautiful piece of industrial art is enough for strangers on the subway to look over and notice you've got the latest thing. All of that being true, the last thing to consider may be the biggest one: how much these iPhones cost. The Mini's starting price is $699, and the Pro Max will set you back $1099. The iPhone 12 and iPhone 12 Pro are out now, and the iPhone 12 Pro Max and iPhone 12 Mini are set to be released on November 13, 2020.