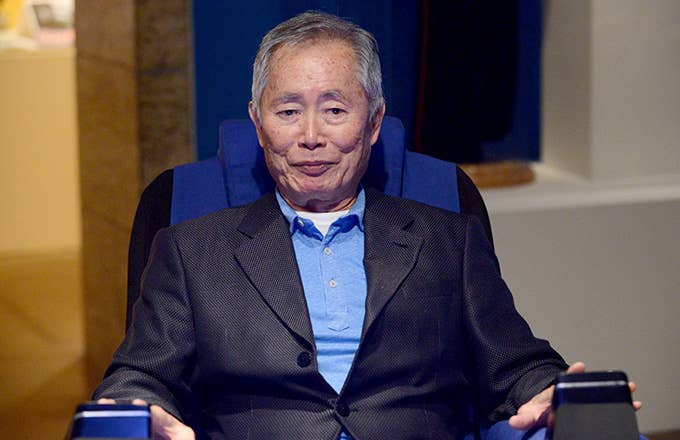 In November 2017, Star Trek actor George Takei was accused by former model Scott R. Brunton of sexual assault in 1981. Fast forward to now, and Brunton is changing his original accusations.
According to the Observer, Brunton claims that he never considered Takei's actions as an "attack" and fabricated certain details of his original account. The story also says that toxicology reports confirmed the actor never drugged him like he was originally accused by Brunton. He said that learning he was not drugged by Takei made him seem "a little less sinister."
His original account also claimed Takei was pulling down his pants and grabbing at his underwear. As expected, Takei received massive backlash for the information recounted in the original report and was accused of drugging and sexually abusing Brunton. Aside from the misrepresented notion that he was drugged, Brunton also admittedly took back his original claims that he was inappropriately touched by Takei and said he doesn't recall any touching during the incident.
"You know…probably…" said Brunton. "He was clearly on his way to…to…to going somewhere."
Observer writer Shane Snow says he decided to revisit the accusation after he realized Brunton was telling slightly different accounts of the night in Takei's room to various publications. Brunton also admitted to Snow that up until the various reports against other stars like Bill Cosby came to light, he considered his situation nothing more than a "great party story," but began to be skeptical he could have been drugged years later.
Since the release of the new account, Takei has responded to the developments via his Twitter account with a series of tweets.
Included in his sentiments , Takei said that he has no "ill will" towards his accuser.
He concluded by thanking everyone who stood by him and his husband Brad during the tough time.