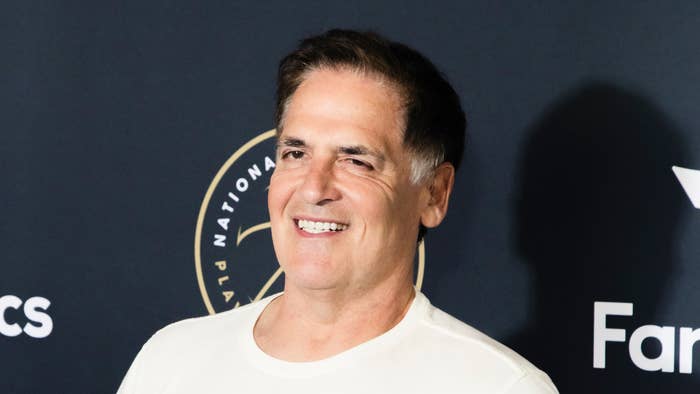 Mark Cuban has revealed he regrets not investing in Uber when he got the chance.
During his appearance on Kevin Hart's Hart to Hart show on Peacock, the business magnate revealed he was offered to invest $10 million in valuation by Uber co-founder Travis Kalanick in 2009 but turned it down because he didn't think the rideshare company was worth much.
"Just think: If I would've given him $250,000 on a [$10 million] valuation, it'd be billions," Cuban said.
If Cuban had invested that $250,000 into Uber, his investment would've been worth $2.25 billion today. "I mean, I've done OK. But, still," said Cuban, who's worth an estimated $5.1 billion.
Cuban had already worked with Kalanick in the past. He invested $1.7 million in Kalanick's previous venture, a peer-to-peer networking startup called Red Swoosh, in 2005. When Kalanick sold the startup for $18.7 million, Cuban walked away with a hefty payday. According to Cuban, that made him take the Uber offer seriously.
"He comes to me, like, first off [and says]: 'I've got this thing. It's going to replace taxi cabs…I was like, 'I love it,'" Cuban said before revealing he backed off because it was too much to invest. "I said, 'I'll do it at [a] $5 million valuation...' for Uber! [Kalanick] never came back to me. He got somebody else. Whoops."
Hart added that he turned down an offer to invest in Uber as well. According to the comedian, a $75,000 investment could've made him "$100-plus million" but he thought the idea of a ride sharing app wasn't the smartest idea.
"Don't feel bad," Cuban told Hart, noting that he probably missed out on a much bigger return than Hart would have ever seen.