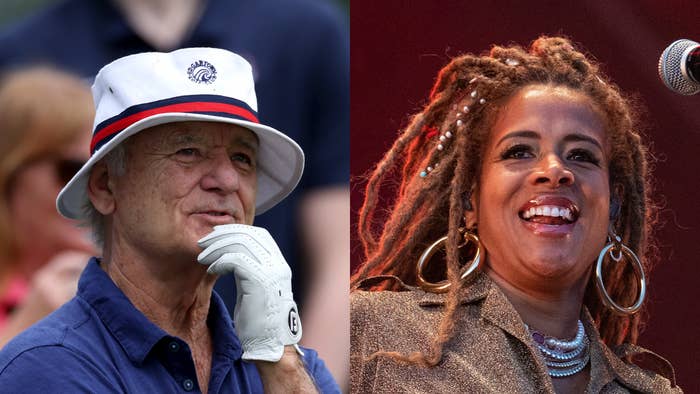 Kelis and Bill Murray have reportedly ended their relationship after only two months of dating, according to multiple reports.
The "Milkshake" artist, 44, is said to have called it off with the 72-year-old Ghostbusters actor. According to the US Sun, a source said the two still care about each other, but their busy schedules made it hard to maintain the relationship.
"Kelis and Bill were—and still are—very fond of each other but things just ran their course," an insider told the outlet. "They both have busy schedules and after a whirlwind romance decided to go their separate ways. They hope to remain friends but also plan to get on with their lives."
The former couple kept the lid tight on their relationship until recently. Kelis claimed the two weren't together on Instagram a day before news of their break out circulated. Someone asked the artist if she was dating Murray and she wasted no time replying, "ugh, no!"
Kelis and Murray were first rumored to be an item back in June after the actor was a guest at one of the singer's shows in London. Sources close to the two claimed they were sharing a room at a hotel and had been getting to know each other for some time.
"They've also both shared relatively recent bereavements and have that common bond between them," the insider shared around the time the initial news got out. "Whatever it is that has brought them together, and however unlikely it seems, they are both single and are having fun despite the fairly big age gap."