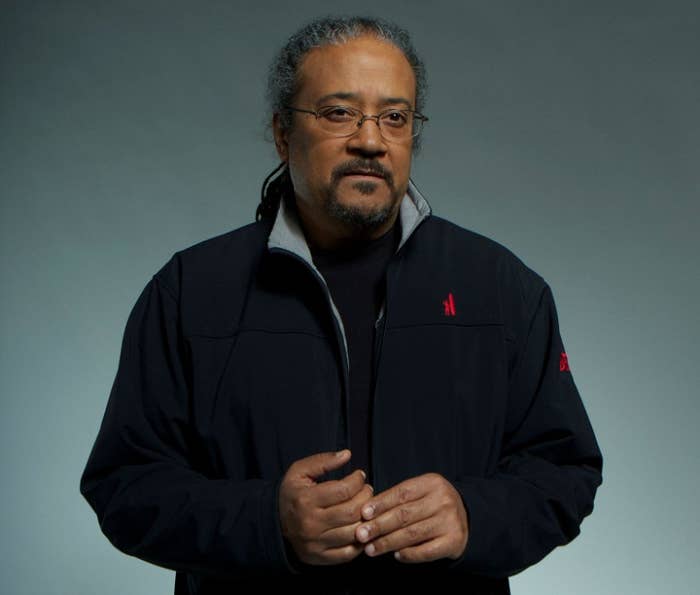 Monday, Jan. 17, 2022, is an interesting day: not only is it the federal holiday that the United States of America has set aside to remember the life and legacy of Martin Luther King Jr., but its also the birthday of Muhammad Ali and Betty White. It's wild that those who know will also set aside two hours that day to rewatch Juice (1992), the New York City-set hood classic that was the feature-length directorial debut for the iconic Ernest R. Dickerson—who went from being an in-demand cinematographer to directing everything from Bones to episodes of The Wire, Dexter, and Godfather of Harlem—as well as being the acting debut of the late Tupac Shakur.
Juice told the tale of four high schoolers—Bishop (Shakur), Q (Omar Epps), Raheem (Khalil Kain), and Steel (Jermaine Hopkins)—who cut class and get into all kinds of trouble in the Big Apple. One fateful night, everything changes, thrusting this tale of hood violence and self-destruction against a bombastic hip-hop soundtrack that blew my mind the first time I pressed play and heard the opening loops of Eric B. and Rakim's "Juice (Know the Ledge)."  It immediately stood out to a Jersey-born and bread knucklehead like myself (and Dickerson, who is from Newark, New Jersey), because it felt like my coast. Boyz n the Hood made a huge splash in the summer of 1991, and while I understood the overall story, the streets of Los Angeles moved a bit differently than the streets of New York City—Harlem to be exact. What I didn't know was that the story that became Juice (which Dickerson wrote alongside Gerard Brown) had been gestating since the '80s.
"Juice was written when I was still trying to find work as a still photographer," Dickerson told Complex via phone. "Gerard Brown and I wrote Juice around 1980, 1981, which was about nine years before we were actually able to get the film made." During that time, Dickerson picked up work in—including his cinematography work that I'd seen in classic Spike Lee joints like Do the Right Thing and School Daze, the very places I'd initially seen Dickerson's name. All this time, Brown and Dickerson still wanted to get Juice made. "When we tried to sell it, nobody wanted to buy it. Everybody said, 'Nobody wants to see this movie,' so it wound up sitting on the shelf for many years." Dickerson remembers that it wasn't until Brown's new agent at the time had asked to see some of his older work and, after reading the script for Juice, garnered interest in the film, with one catch: "they wanted to turn it into a comedy." The studios also had a list of directors that they wanted to handle the project, killing the writer-director tandem that Dickerson and Brown had already set themselves up to be.
"They had a list of directors three pages long and mine was the last name on the last page," Dickerson explains. "They wanted to buy the script—I love Malcolm Jamal Warner, but they wanted Malcolm because he was on The Cosby Show. Gerard and I, we're getting these notes that we needed to lighten it up, make it more of a coming-of-age comedy in Harlem because it was already too dark. We said, 'No, we don't want to do that,' and we basically said, 'Thank you,' and we took the script. We could have made a lot of money just selling it, but we took it back. We said, 'Forget about this. We don't want to have this. They want to turn this into something we don't want our names on.'"