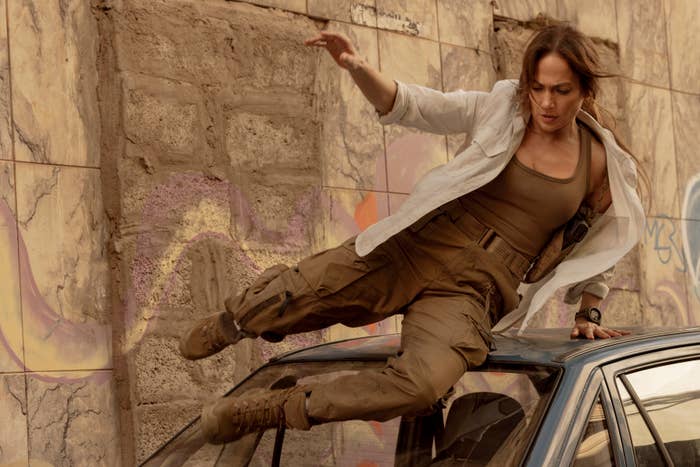 Aside from Selena, Jennifer Lopez's Enough tends to be one of the films that people name as her best.
While she has received praise for her performance in movies like Hustlers and is rom-com royalty thanks to films like Maid in Manhattan and The Wedding Planner, it's Lopez's role as a mom fighting to protect her child in the 2002 film that has stuck with fans.
Lopez is returning to that style of action with Netflix's The Mother after years away from the genre. While Enough was more of a thriller/drama, her character, Slim, had some intense fight scenes against her abusive ex-husband that serve as a permanent reminder that Lopez could have taken over the action genre if she had chosen to. In The Mother, Lopez plays an assassin who comes out of hiding to destroy the men she has been running away from to protect her teenage daughter, Zoe (Lucy Paez).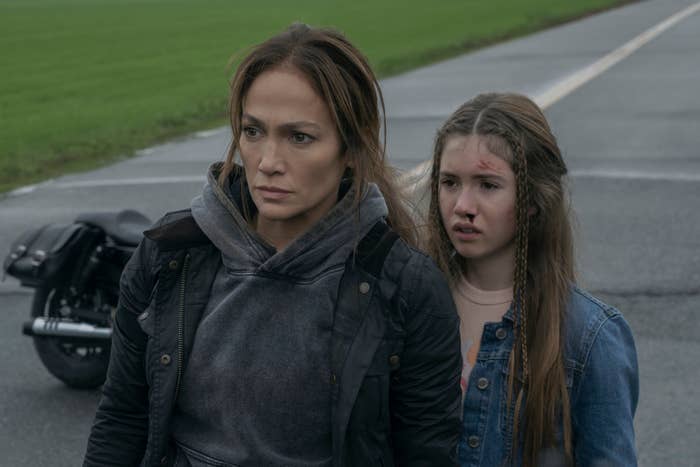 Zoe was placed in the witness protection program by the FBI as a baby, and her mother had to accept a life without her child to keep her safe. The mother teams up with FBI Agent William Cruise (Omari Hardwick), and they devote themselves to keeping Zoe alive when the ghosts from her mother's past come knocking. The mother (the character's name is not revealed throughout the film) uses her skills, tenacity, and heart to annihilate anyone threatening her daughter's well-being. 
Lopez has always had the physique and strength of an action star, the presence of a movie star, and the charm of a rom-com queen. Still, she has steered away from these types of physical roles for most of her career to focus on more comedic, "chick flick" types, but this one is proof that she had it in her all along. In The Mother, Lopez easily jumps on top of cars, handles all the weapons with the confidence of a seasoned soldier, and fights bad guys with the expertise of someone who has starred in all of the John Wick films.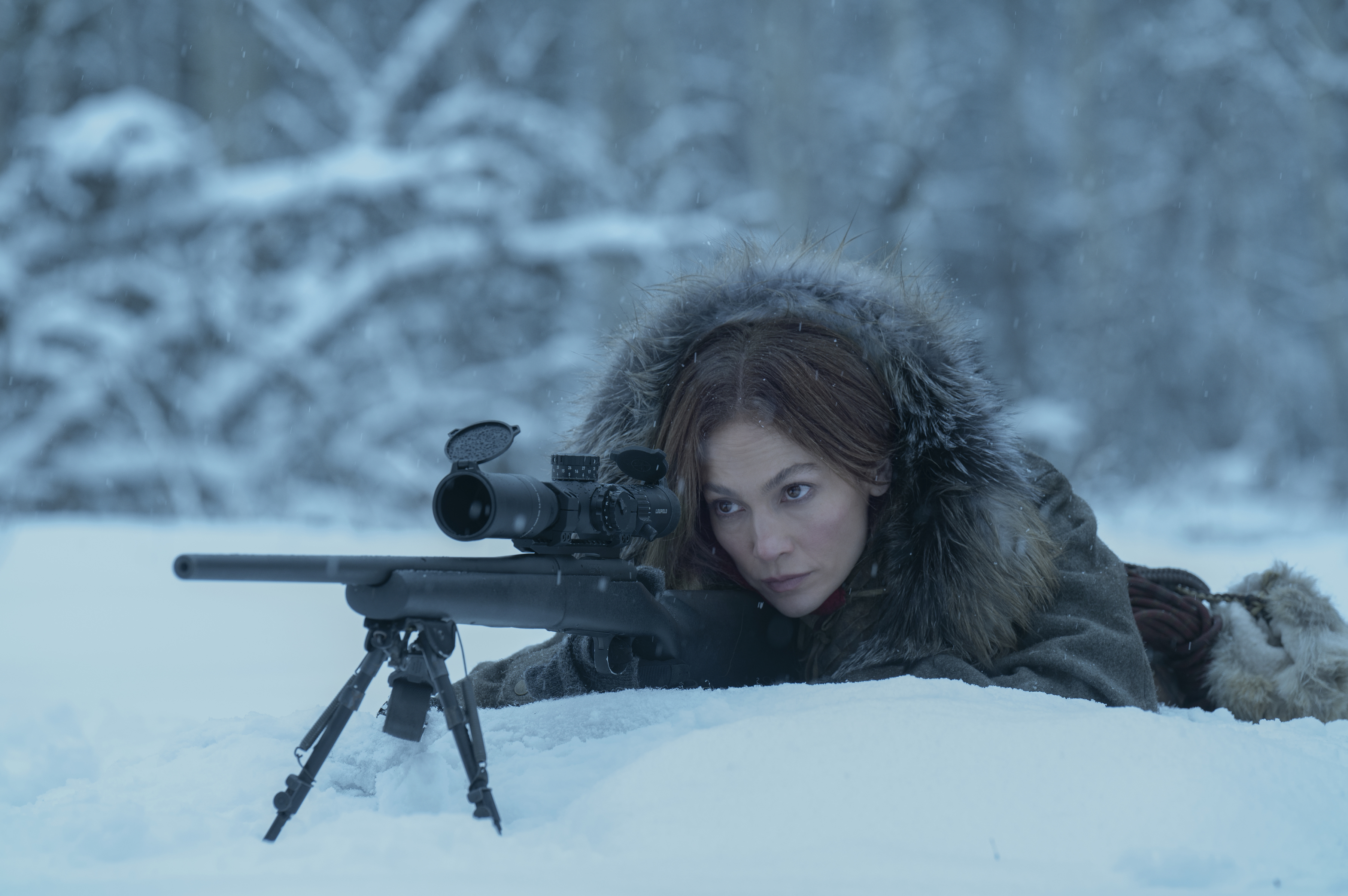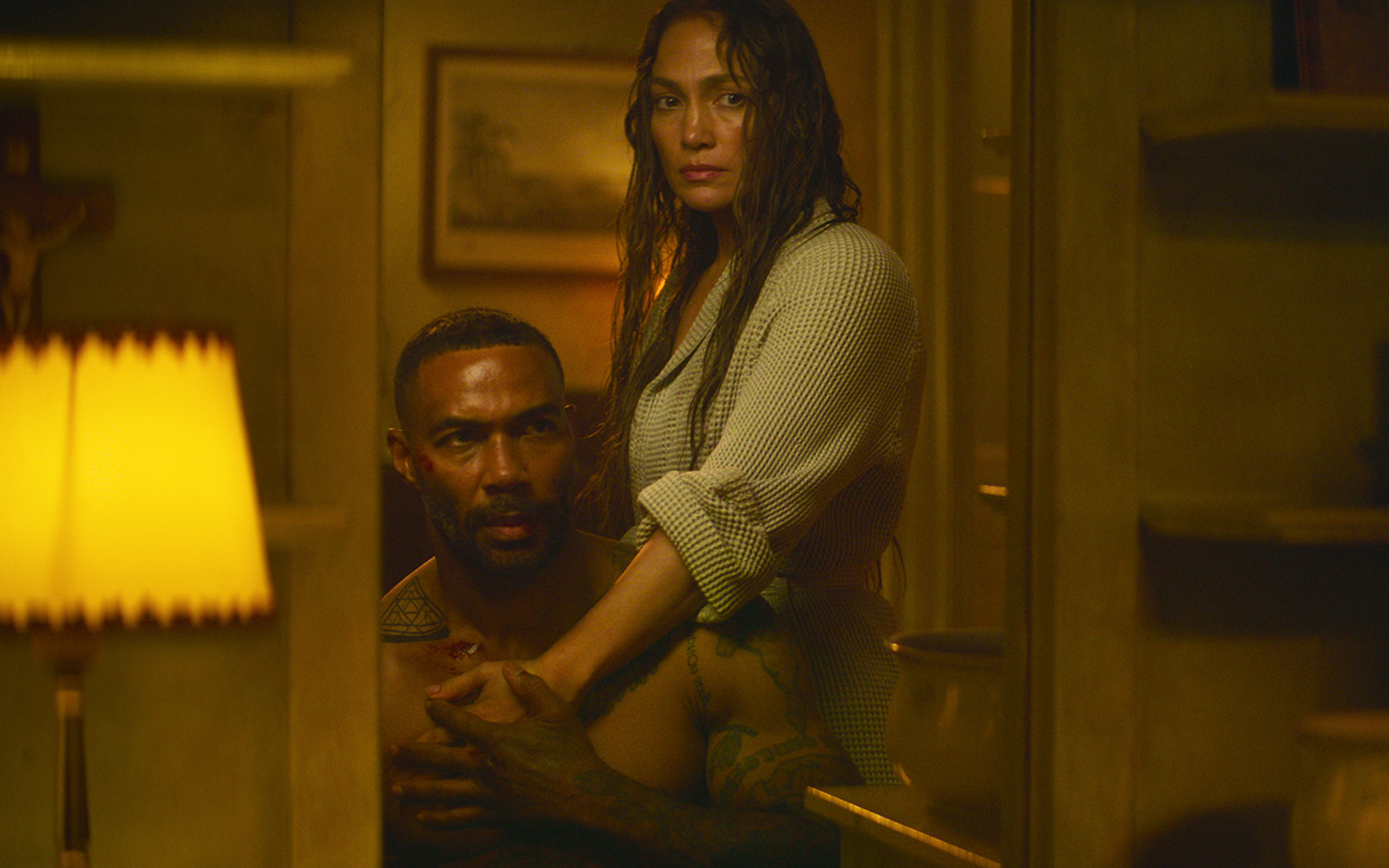 Watching Lopez in this role should be empowering for everyone to see—both men and women, children and parents. To also see her male co-stars Omari Hardwick, Joseph Fiennes, and Gael García Bernal gladly bend the knee and serve as her support as she leads the explosive film is special. 
"We're very proud of that, it was massive to not only witness but to aid and abet it," Hardwick, who also recently worked with Halle Berry, Toni Collette, and Marsai Martin, tells Complex. "It's a yesteryear of reality that Hollywood did not call upon her chronological age. Hollywood would not have given or granted the opportunity for her to do a role like this…I've had a year of women. It was obvious that God was going, 'Go help women out, be that for me, do that, so I just did it." 
Caro says casting the men surrounding Lopez was the most challenging aspect of making the film. Each one of them had to be strong enough as an actor to go toe-to-toe with Lopez but also understand that it was her movie. "It takes a strong and unique man in this industry that can hold his strength and power but not be No. 1 and to support a woman in a big action movie role, and those guys are super cool," the director says. 
One of the constant criticisms Lopez receives from fans about her movies is that her leading men tend to be white. And a look at her projects shows that it's historically true: In her two more recent releases, Shotgun Wedding and Marry Me, her co-stars were Josh Duhamel and Owen Wilson. This time around, the chemistry between her and Hardwick, and the tension between her and Bernal show that a diverse supporting cast also brings out the best in her. Hardwick believes that having similar backgrounds helped facilitate the easiness in connection and chemistry between them on set that was also apparent on the screen. 
"It was immediate [with Jen], which was like cheat code, man. You don't usually get that," Hardwick says. "I'm from Decatur, Georgia. I'm from the Dec, she's from the BX. But we made it to rooms that are crazy, that the kids in our neighborhood would have never imagined that we'd make it to. I think Jen and I saw that in each other immediately."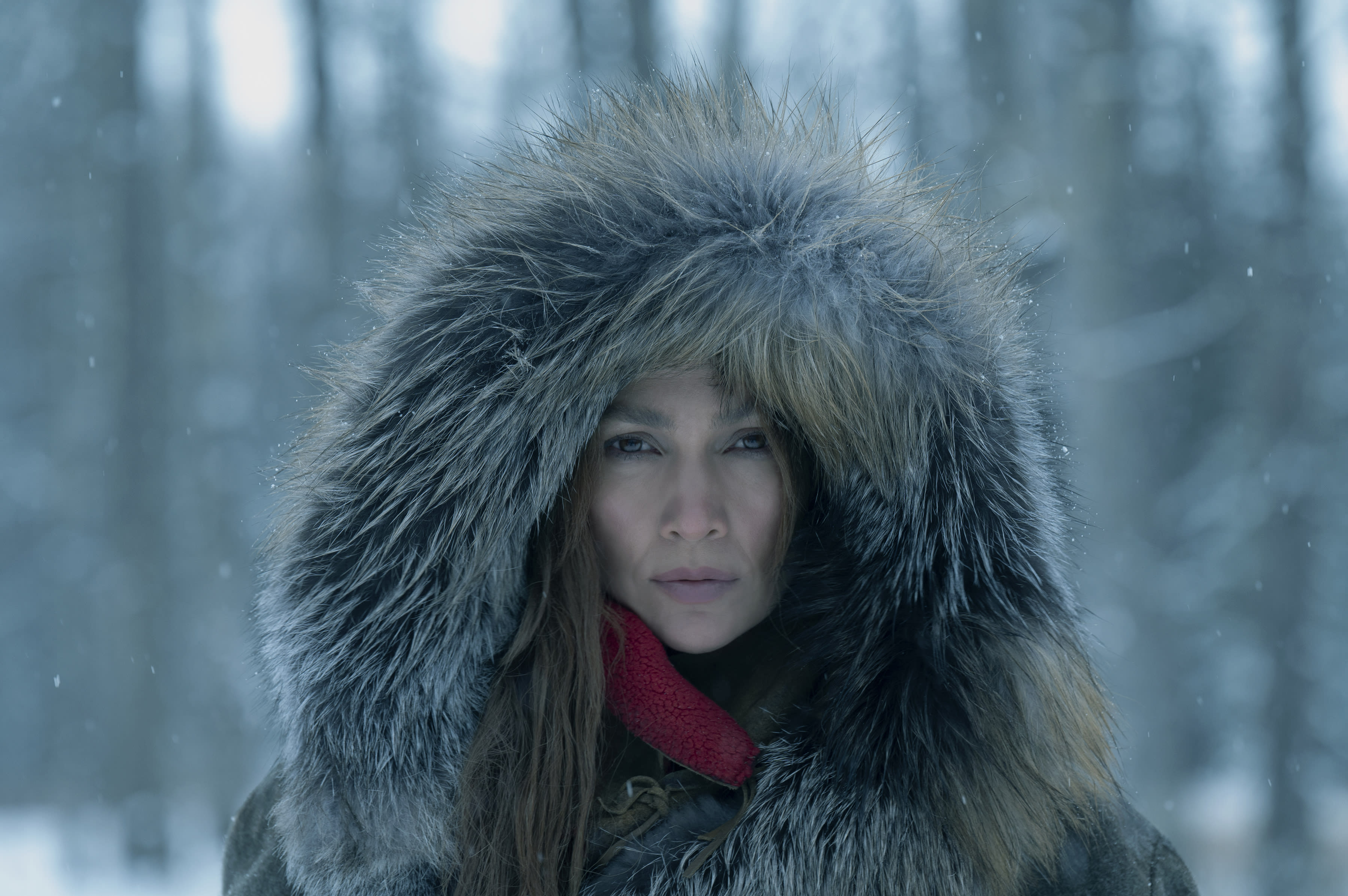 An all-around diversification within her projects was needed at this level of her career and leaning away from the more comedic and rom-com roles might get her the recognition she's been seeking. A portion of her 2022 Netflix documentary Halftime, focused on the critical response to her performance in 2019's Hustlers, for which she received a Best Supporting Actress Golden Globe nomination—her first since 1998's Selena. There were Oscars rumors as well, but when that didn't materialize, Lopez was crushed. 
No matter how many goals, box office No. 1s, or fan-favorite films she has made, the actor is still looking for the praise and acknowledgment that comes from awards. And that's natural in this business. Hustlers was also a bit of a departure from what she usually does, and her performance was a standout. She was up against Laura Dern in Marriage Story at the Golden Globes, who was almost impossible to beat, but the nomination alone was enough to show that Lopez triumphs artistically when she pushes her own boundaries.  
Lopez's interests have always gone beyond film, and acting has never been her only focus. She was a triple threat from the start and has since become a global superstar, a TV personality, and a business mogul, with skincare lines, makeup lines, and an alcohol brand. Her passions are shifting now that she is in her 50s but that's how she's managed to stay relevant across various realms of entertainment, cultures, and industries—she continues to challenge herself, evolve, take on new opportunities, and simply never stops working. 
There will likely be criticism of her performance in The Mother, which is expected. Lopez seems to be a magnet for snide remarks from fans and critics who tear her down for her acting skills, singing abilities, and even who she is as a person. (Her co-star Paez refutes those claims though, and refers to Lopez as "down to earth" and recalls her being kind to everybody on set.) But any criticism that may come won't take away from what Lopez has achieved with this film this far into her career.
Next up, Lopez is to star in Unstoppable, a film by her husband Ben Affleck and Matt Damon's new production company Artists Equity. Deadline reported that the movie is about the life of wrestler Anthony Robles—played by fellow Bronx native Jharrel Jerome—who was born with one leg and won a national championship title in 2011. Affleck has two Oscars under his belt for his storytelling and directing, so Lopez is in good company for where she's at professionally. We might be witnessing a new era in her acting career as a drama and action star, and it's here where her critics will see that she didn't get this far by accident. 
The Mother, out on Netflix on May 12 just in time for Mother's Day, is a small taste of all that Lopez has always been and will always be capable of doing—and that's to be limitless on and off the screen.