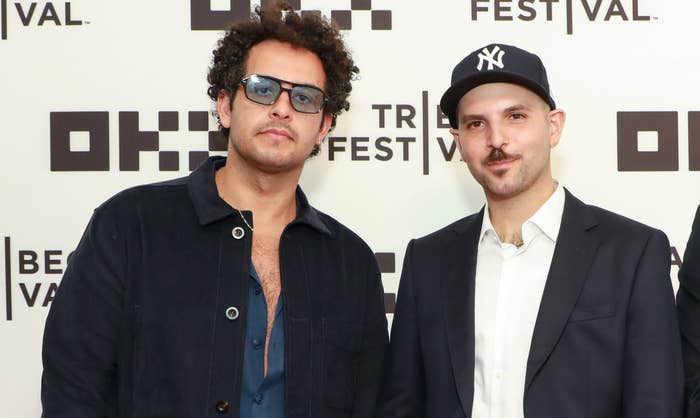 Real ones know the stress that comes with being out and about and getting the sudden urge to desperately need the restroom. Nicolas Heller, widely known as New York Nico, is making his directorial debut with Out of Order—a short film that follows the journey of a 30-year-old named Ernie (Kareem Rahma) who is searching for a bathroom before heading to an important first date. During his journey, Ernie deals with a series of unfortunate events that make it impossible for him to find a viable toilet to use in NYC, lessening his chances of being on time to meet up with Julia, the first woman he has gone out with since his divorce.
The film is written and stars comedian Kareem Rahma. Heller and Rahma had been friends for years before they decided to combine their respective skills to make this project a reality. When he signed on to write the script, the comedian secretly hoped he would also be cast as the lead, and that's exactly what happened. Rahma's take on Ernie is endearing and hilarious, you hate to see him deal with all the madness he goes through but he also makes it pretty easy for viewers to find humor in his misfortunes.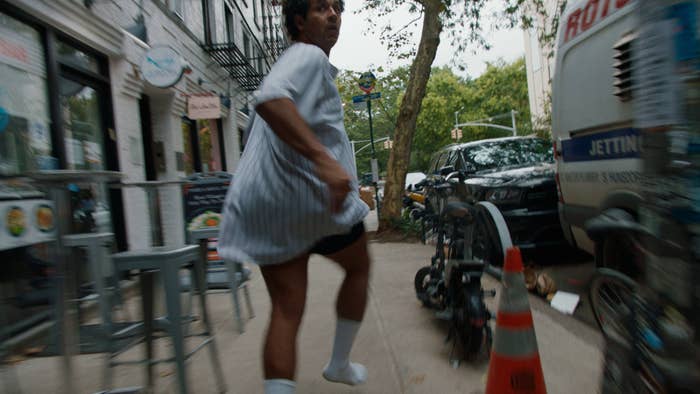 Along the way, Ernie meets an array of people on the streets, which are played by some of NYC's most colorful characters, including Uncut Gems' Wayne Diamond, Instagram influencer Big Time Tommie, New York's famous street golfer Tiger Hood, "Bing Bong" creator Gorilla Nems, Matthew Silver, Mr. Throwback and more. To borrow from Sex and the City, NYC is also a central character in this short. The film celebrates the rush, vibrant and hectic energy only found in NYC, as well as the people that make it what it is.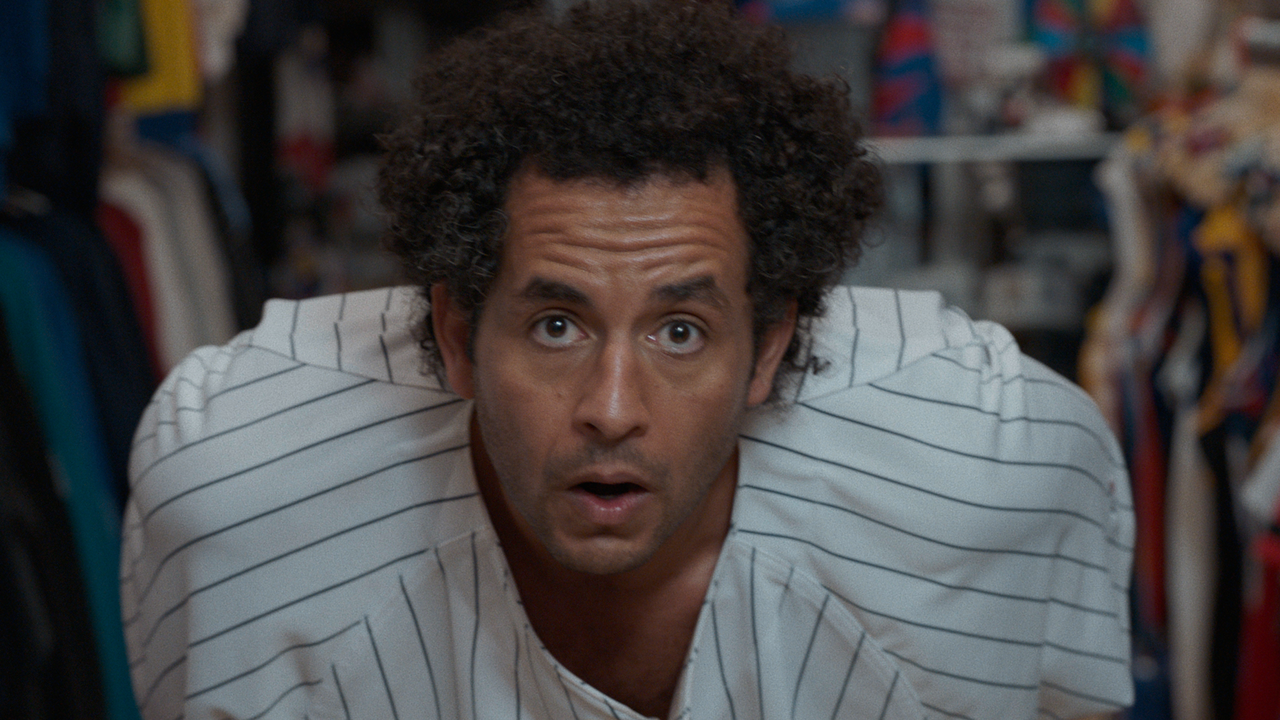 Can you tell me a little bit about how you two, I know Kareem, you wrote it and Nico, you're directing it. How did you guys get together on this project?
Nicolas Heller: Sure. Well, I've always wanted to make a narrative film, figured I had to make a short before I made a feature. the only problem with that is that I'm not much of a writer. I have really good ideas for stories, but I can't fill in the middle part of that. So I went to Kareem and I told him that I had an idea that's loosely based on a true story, about a guy who has to find a bathroom for a really important date and I also knew the ending already. So I revealed the ending to him, which I won't reveal to your readers. I also knew that I wanted to incorporate all these incredible New Yorkers that you may have seen on my Instagram page who aren't necessarily actors, but I felt confident that I would be able to bring out good performances from them. So Kareem took that and then filled everything out. Then we just went back and forth and tried to fine-tune things. It was very natural. Great collaboration.
Had you guys worked together before?
NH: We've been friends for probably like six or seven years. And we've talked about working in the past, but this was the first thing that we've worked on.
Kareem Rahma: When Nic hit me up with the premise, I was so in immediately. I didn't have to think about it. He was just like, "I think that this would be a funny movie," and I was like, "I 100% agree." And then when he said that he wanted to cast it with his personalities and the people that he's found throughout his years, it made writing the script so much easier because I was essentially writing scenes around the characters. I made a big list of characters from his page and was like, how about this person? How about this person? We whittled it down to 10 or so. And so for every scene, it was really easy to write a new scene for every character and keep the story moving with me as a vessel which the audience gets to experience everyone through.
Can you talk a little bit about the decision for you to star in the short? 
KR: For me, it was something that I wanted to do from day one. I think that the movie's so funny and to work with Nic, was a real pleasure. When it came down to it, I wrote it with me in mind. Nic did not know that fully. Then when it came down to casting, our first meeting in person, when we were going over the script, it was probably the 15th or 16th draft, he was kind of just like, "OK, so you'll play the guy." And I was secretly like, "Fuck yeah."
NH: I knew that Kareem wanted to play the guy, but I also knew if we happened to find an A-list actor, he would be fine with us going that route.
Brad Pitt?
NH: Brad Pitt was the natural first pick.
KR: I would happily give it up for Brad.
NH: But I couldn't picture doing it any other way. I think it's so important, obviously, you can do it without doing this, but I feel like it makes things so much easier when your star also wrote it and produced it with you. Also, when you're working with non-actors, it really helps to have someone like Kareem who really knows the story, really knows me and what I'm trying to do. It really helps to have him as the anchor.