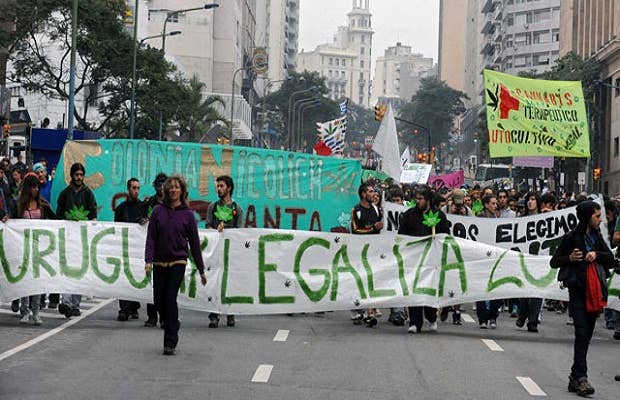 Yesterday, officials in Uruguay voted to legalize marijuana, making it the first country in the world to develop a system for marijuana production protected by law. 
Sen. Luis Rosadilla called the move a "step forward." "We'll see how it works, and we'll continue looking for solutions," he added. 
The Washington Post notes that Uruguay has little crime compared to countries such as Colombia and Mexico. Lawmakers reportedly felt like the decision to legalize and place strict regulations on production, sale and consumption was far more reasonable than outlawing its use. 
The law will permit people to buy a maximum of 40 grams from government regulated and approved outlets, as long as they're at least 18-years-old and registered in a system that will track their purchases. Big brother is always watching, especially when it comes to legal weed.
Marijuana lovers will be allowed to create smoking clubs with between 15 and 45 members and growers will be permitted to produce up to six plants a year. Marijuana, of course, will not be allowed over borders.
The decision will leave the government with 120 days to set plans for the Institute for the Regulation and Control of Cannabis in place. 
[via The Washington Post]