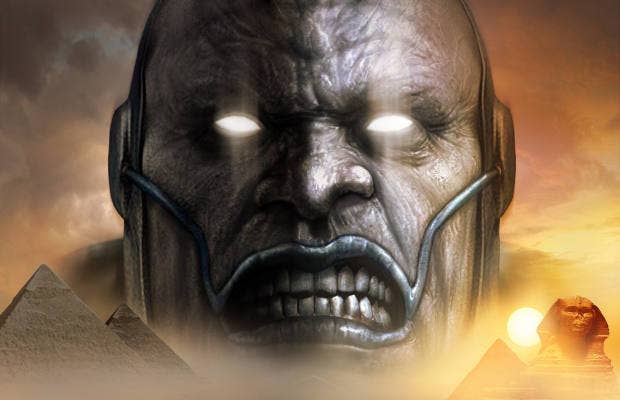 X-Men: Days of Future Past may still be a few months off, but that's not stopping director Bryan Singer from thinking about the next installment in the mutant franchise, titled X-Men: Apocalypse. The movie will feature the debut of the titular Apocalypse, a villain who is depicted in the comic books as being the world's first mutant. He is also obsessed with Darwin's "survival of the fittest" theories in regards to mutants usurping humans as the Earth's dominant species.
In a recent interview with Entertainment Weekly, Singer had this to say about the movie's plot, "It will also address historical mutant-cy, meaning the deep past, mutant origins and things like that. It's something that's always intrigued me when we think about our Gods and our history and miracles and powers."
While the quote by Singer might be somewhat vague, it does mesh with Marvel's established comic book lore. When asked how Days of Future Past relates to Apocalypse, Singer revealed, "Something that happens in this movie causes what's going to happen in that movie."
Though Singer is confirmed as a producer and co-writer of the movie, he's still negotiating with 20th Century Fox about taking the director's chair again. However, the big question is whether or not fans will still be invested in the series in 2016. With a constant shuffling of casts, a few uneven installments, and competition from The Avengers and Batman/Superman, the X-Men franchise may be running out of steam.
We'll see how much the mutants have left in them once X-Men: Days of Future Past hits theaters on May 23, 2014 and X-Men: Apocalypse gets released on May 27, 2016.
[via Entertainment Weekly]