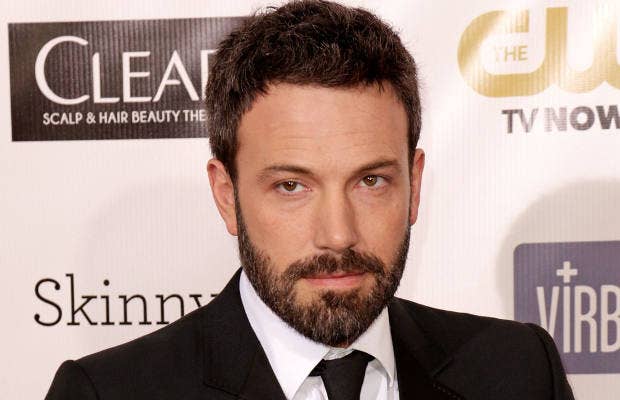 According to The Hollywood Reporter, Warner Brothers has officially cast Ben Affleck as the new Batman in 2015's upcoming Man of Steel sequel. Affleck joins a cast that will again include Henry Cavill as Superman and Amy Adams as Lois Lane. It was reported in recent weeks that the studio was looking for veteran actors to play an older Batman, with names like Josh Brolin and Ryan Gosling being tossed around. Apparently the suits at Warner Brothers feel like Affleck fits the bill perfectly. 
Over the past few years, Affleck has enjoyed a creative renaissance as a director, so it will be interesting to see how he settles back into leading man territory in a big summer blockbuster again. As long as he steps his game up from his ill-fated stint as Daredevil, we think the yet-untitled Man of Steel sequel is on the right track.
Man of Steel 2 will hit theaters on July 17, 2015.
[via The Hollywood Reporter]