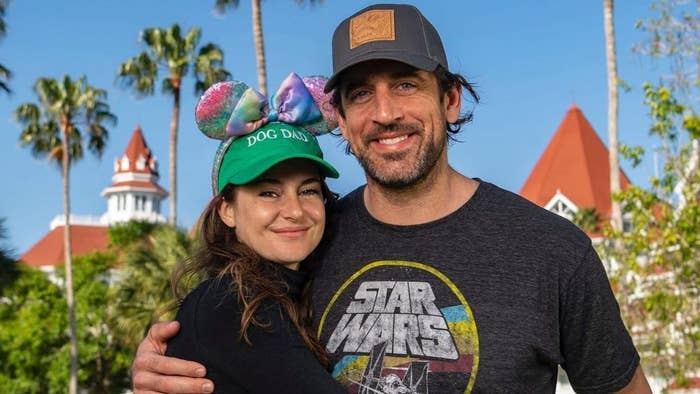 Aaron Rodgers and Shailene Woodley have reportedly split up and called off their engagement. 
A source close to Rodgers tells People that the two split amicably and that they ended up just being too busy with their careers to sustain the relationship.
"It was an amicable split; it just wasn't working," the source said. "They're very different people with busy careers and there were obstacles that they couldn't surmount. They will remain friendly; there's no bad blood and no drama. It just didn't work out for them."
In Touch Weekly initially reported that Woodley felt like Rodgers was putting football ahead of her and that the two were unhappy, according to a source.
"While Shailene is supportive of Aaron's career, he put football first and they were barely spending any time together," the source said. "She felt he neglected their relationship. Neither of them was happy."
Woodley revealed that the two had been engaged "for a while" nearly a year ago while joining Jimmy Fallon on The Tonight Show. During the episode, the actress also talked about how the two first met.
"We met during this whacky, whacky time and all the stadiums were closed that he was playing in, so I have yet to go to a football game," she told Fallon at the time. "I didn't really grow up with sports, especially American sports. It was never really on my radar. When we met, also, I knew he was a football guy, but I didn't know like what kind of a football guy he was. And I'm still constantly learning."
Rodgers was in hot water a few months ago after it was revealed that he basically lied to the public about his vaccination status. A source previously told People that he and Woodley would choose to "agree to disagree" regarding political topics.
"They are not talking about their politics, and they never really have," the source said. "They disagreed on a lot of things. Early on, they decided to agree to disagree about things and not debate them."