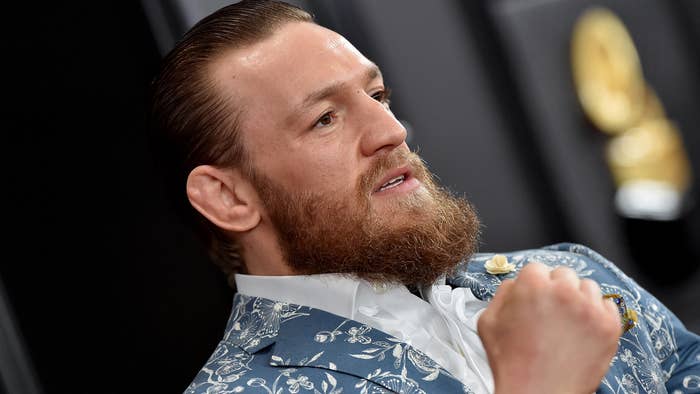 Conor McGregor is preparing to be the latest professional fighter to make their way to the silver screen. The UFC icon will be joining Jake Gyllenhaal in a Prime Video remake of the '80s classic action movie Road House, Deadline reports.
McGregor was reportedly sold to come on board after recently watching the original for the first time and enjoying it. Gyllenhaal will star in the role Patrick Swayze made famous, with Doug Liman directing a cast that also includes Billy Magnussen, Daniela Melchior, Gbemisola Ikumelo, Lukas Gage, Hannah Love Lanier, Travis Van Winkle, B.K. Cannon, Arturo Castro, Dominique Columbus, Beau Knapp and Bob Menery. The script comes courtesy of Anthony Bagarozzi and Charles Mondryfilm.
The original Road House came out in 1989, and stars Swayze as a Ph.D.-educated bouncer tasked with cleaning up a rowdy bar in the south. He eventually falls for Kelly Lynch's character, Dr. Clay, and must deal with the repercussions from the leaders of the town. It's been confirmed that Gyllenhaal will be taking on Swayze's leading role as a UFC fighter-turned-bouncer who has to fix a rough bar in the Florida Keys. It's also been reported that McGregor will be playing an original character in the film. 
Prime Video's Road House remake currently has no set release date.