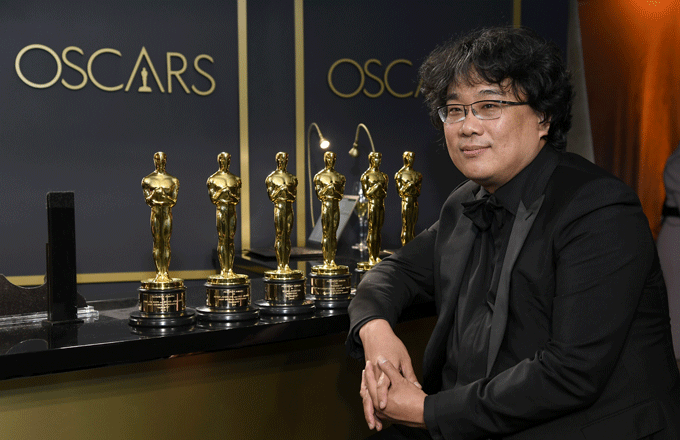 In an effort to capitalize on becoming the first non-English-language film to snag an Academy Award for Best Picture, Parasite will now be available to watch in as many as 2,000+ theaters across North America. This wide(r) release was brought about by the company that bought the movie's North American rights, distributor Neon.
In doing so the film will see a nearly 200 percent increase from the 1,060 locations that it was being shown at over Oscar weekend. 
Variety reports that the South Korean movie, which also snagged honors for Best Director, Original Screenplay, and International Film, brought in $1.6 million this past weekend. That brings its cumulative total on the continent up to $35.5 million since it first hit big screens in early October.
As it currently sits,Parasite is now behind just five movies when it comes to the performance of foreign-language films in North America. Those movies are, in order: Crouching Tiger, Hidden Dragon ($128.1 million), Life Is Beautiful ($57.2 million), Hero ($53.7 million), Instructions Not Included ($44.5 million), and Pan's Labyrinth ($37.6 million).
Oddly enough, you can also get Parasite on DVD since it was released on January 28, But given the past performances of Best Picture winners there is still a high likelihood that the Bong Joon-ho directed flick will bring in more bucks at the box office. 
Parasite made its debut at the Cannes Film Festival last May, where it brought home the top prize (the Palme d'Or). The film then opened in three theaters in L.A. and New York over the October 11-13 weekend, bringing in just shy of $400,000 in those three days. 
In addition to the money its generated in North America, Parasite has also brought in $130 million internationally. $71 million of that came, rather unsurprisingly, from South Korean audiences.