You can count Stephen Colbert among those who are fans of the weird lightsaber from the Star Wars Episode VII: The Force Awakens trailer.
Declaring that "amateur hour is over" when it comes to lightsabers, Colbert returned to the airwaves last night and immediately took on his most urgent task: addressing the criticism over Episode VII's hilted lightsaber.
2.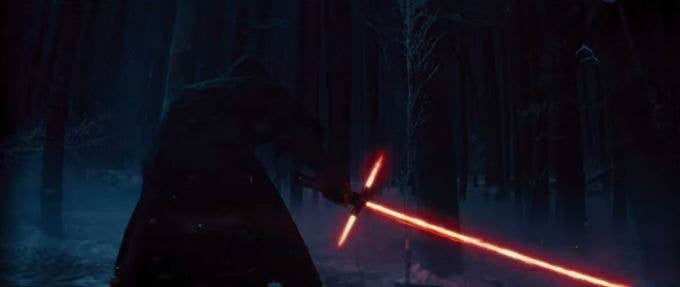 While some people have found the perpendicular beam of light to be off-putting, Colbert is totally in. And it's not just because he is "the original fan of Star Wars," either; Colbert went deep-nerd dive on this one, spouting an astonishingly comprehensive piece of "scientific" research as to why this arrangement is both possible and very effective in battle.
Given Stephen's passion, enthusiasm, and conviction, it's hard to argue with him.
[via Vulture]