Yesterday, Modern Family star Eric Stonestreet tweeted an article that immediately should have aroused suspicion. The article stated that, despite its myriad awards and huge ratings, Modern Family had been canceled.
After reading the lede of the story, it should immediately become clear that it's a joke:
"ABC has canceled Modern Family in order to teach people that something you love can be taken from you completely out of nowhere, with no warning whatsoever. Just like that."
Never mind the fact that, in the top corner of the Clickhole page is a link to The Onion, which nearly everybody knows is the definitive fake news website. Stonestreet was obviously in on the joke, but some his followers? Not so much.
Here are a few of their reactions:
2.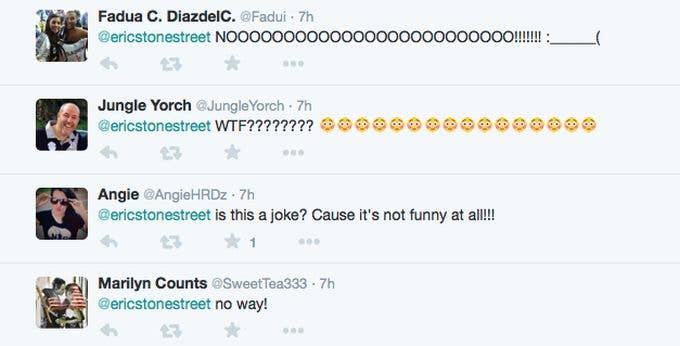 You can always count on some people to take the Internet way too literally.
[via Twitter]