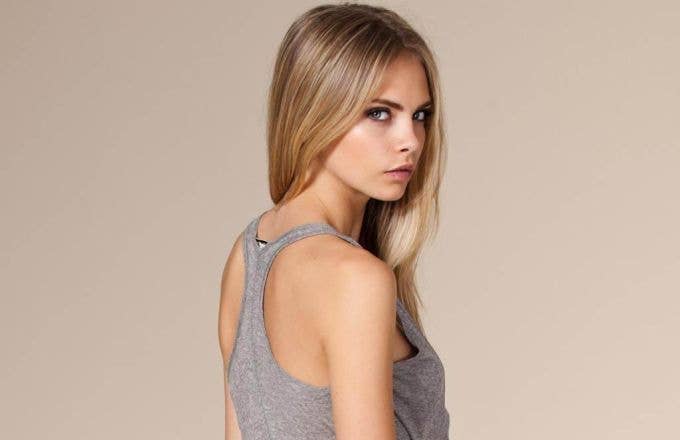 Warner Bros. loves their heroes, and have built many movies like Batman and Superman around these model citizens. However, they're not afraid to shine the spotlight on the bad guys too, and in August of 2016 will release Suicide Squad, an ensemble film much like The Avengers but featuring all bad guys.
The studio is already said to be nearing deals with Will Smith and Tom Hardy, Jesse Eisenberg may return and as Lex Luthor, and The Wolf of Wall Street's Margot Robbie has also gotten into the mix.
Latino Review is now reporting that model/actress Cara Delevingne is also in the mix for a role in the movie. While her actng experience is relatively limited, the 22-year-old has made the most of her previous roles in The Face of an Angel and Anna Karenina. The Review speculates that she would be a really good fit for the role of Harley Quinn, an accomplice and occasional girlfriend of The Joker.
[via Indiewire]