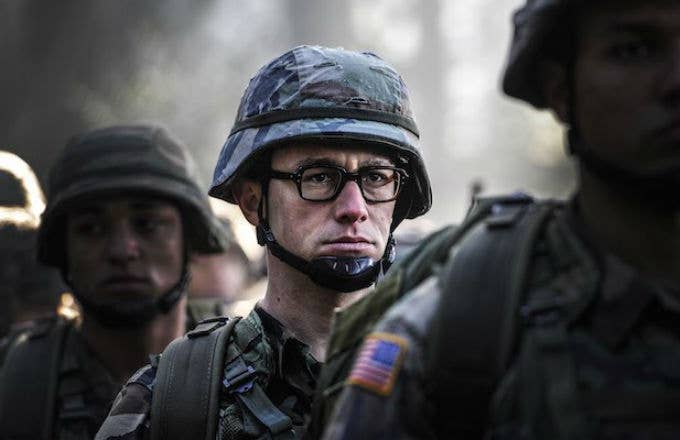 Joseph Gordon-Levitt officially signed on to be Edward Snowden, American hero, or traitor, depending who you ask, in Oliver Stone's film Snowden back in November. The film, now in production, just released the first picture of JGL as Snowden. 
Last year's Citizenfour, which just won the Academy Award for Best Documentary, was also about the NSA whistleblower. 
Snowden's stacked cast includes Shailene Woodley, Nicolas Cage, Melissa Leo, Zachary Quinto, Tom Wilkinson, Rhys Ifans, Joely Richardson and Timothy Olyphant.  The film will hit theaters Dec. 25.
Not to be outdone by the first official photo from the film, JGL tweeted two photos of his own: