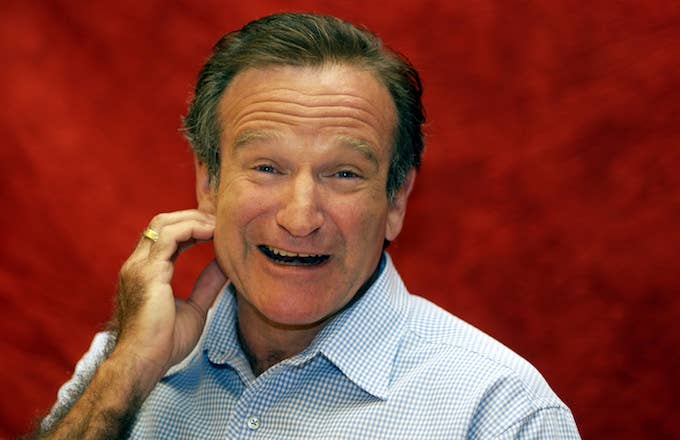 It's been three years since the world bid adieu to Robin Williams, and now the late actor and comedy legend is being remembered by a space that meant a great deal to him.
A grassy lawn at Golden Gate Park in San Francisco, previously called Sharon Meadow, will officially be renamed after Robin Williams. The San Francisco Recreation and Park Commission voted unanimously in favor of the honorary name change. The park has been home to San Francisco's annual Comedy Day showcase for local comedians for the past 20 years. Williams was an active participant in the festival since its inception and made appearances whenever he could thereafter. He later became the event's chief and donated anonymously to keep Comedy Day alive and thriving in times of financial strain.
"He was at the very first Comedy Day, and loved coming year after year to hang out with his contemporaries and shower the stage with his genius whenever he could," Debi Durst, Comedy Day founder told the San Francisco Examiner. "I felt compelled to do something for this man who was part of Comedy Day and the city of San Francisco in a way that would honor his memory and his comic spirit for all time." Comedy Day also functions as a non-profit and outreach program, teaching conflict resolution through comedy in Bay Area public schools.
This isn't the first time Williams has been recognized by the state. In 2015, a proposal to name a rainbow-arched tunnel that connects the Golden Gate Bridge to greater Marin County as the Robin Williams tunnel was approved.
Robin Williams passed away in 2014 after committing suicide in his Marin County, California home. No drugs or alcohol were found in his system, but a brain examination later determined he was unknowingly suffering from  Lewy body dementia which was misdiagnosed as Parkinson's disease. He was 63-years-old.