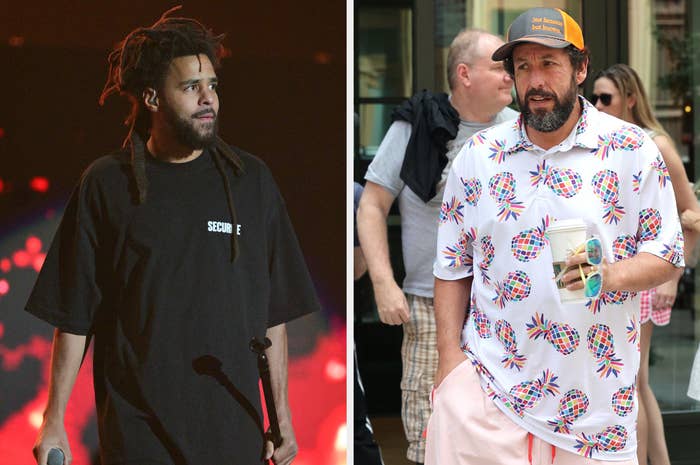 J. Cole, now a semi-seasoned basketball player, took a break from the studio to shoot some hoops.
Little did he know that he would run into Adam Sandler at an outdoor basketball court in New York City—and the pair played together. A video shows Cole and Sandler playing with Detroit Pistons player Hamidou Diallo and viral street baller Georgia Messiah.
Cole played basketball back in high school and was a walk-on at St. John's University in Queens. However, he didn't hoop professionally until 2021 when he signed a short-term contract with the Rwanda-based Patriots of the Basketball Africa League, where he played three games. The next year, he played four games for the Scarborough Shooting Stars of the Canadian Elite Basketball League, before re-focusing on his music career.
It's speculated that the North Carolina native is in the studio working on the next project in his "Fall Off Era," which he said, back in November 2019, is his "final" run of projects. Included in the "Fall Off Era" banner is a series of albums, including The Off-Season, It's a Boy, and The Fall Off.