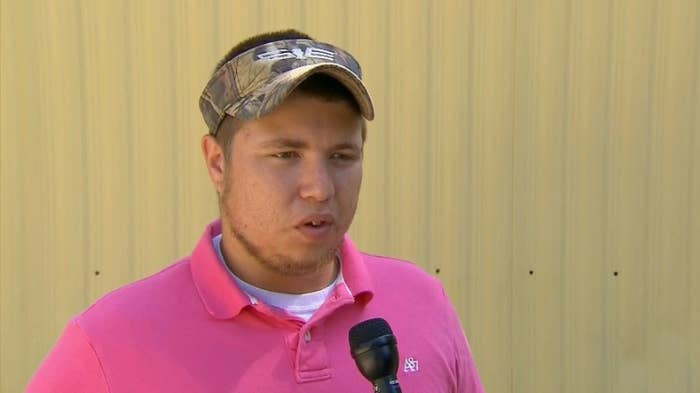 One of the last people to speak with Dylann Roof before he allegedly massacred nine people at a historic black church in Charleston, South Carolina has been arrested, according to multiple reports. 
Joseph Meeks, 21, who was Roof's roommate for a brief time before the shootings took place, was taken into FBI custody in Red Bank, South Carolina where he lives.
The State reports that Meeks was recently informed by the U.S. attorney's office that he was under investigation for "possible misprision and allegedly making false statements to law enforcement" after the shooting. Both of those crimes are felonies, though there is no official world yet on what Meeks is being charged with.
After the shootings on June 17, Meeks told the media that he had called the FBI after recognizing Roof in surveillance footage he saw on TV news. He was also one of the first people to shed light on Roof's allegedly racist ideology, telling CNN that Roof wanted to have "a race war."
Meeks also repeatedly said he didn't believe Roof was serious about his plans to "do something crazy," which he shared with Meeks during a drunken conversation. Meeks said he hid Roof's gun from him that night as a precaution, but gave it back to him later. 
Less than a week before the arrest, the Washington Post published a long profile on Meeks and the home where he'd allowed Roof to stay in the days before the shooting. 
"Would you believe your friend if they said something like that when they were drunk?" Meeks told the Post reporter. "You can't tell me you would. I didn't believe it. I brushed it off."
Roof allegedly attended a bible study at Emmanuel African Methodist Episcopal Church before opening fire. He is currently charged with 33 crimes, including federal hate crimes due to his alleged white supremacist beliefs. Prosecutors are seeking the death penalty in the case.