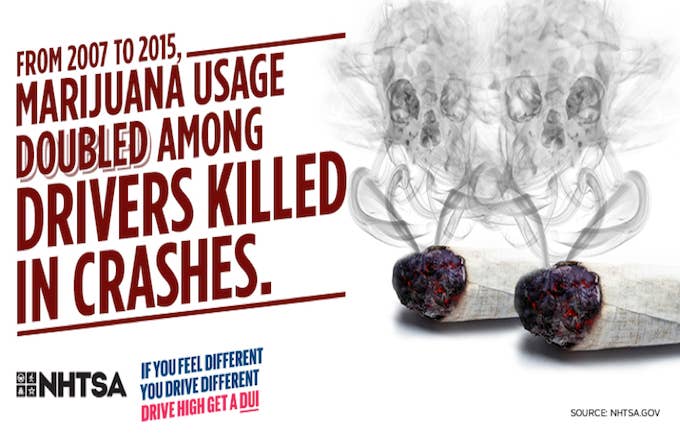 "Drive Sober or Get Pulled Over." It's a warning we hear often. Signs of caution with similar wording decorate the backsplash of bars across the country for a reason: Driving drunk can be deadly. So can driving while stoned. Driving impaired, period, poses dangers for those operating a motor vehicle, as well as anyone who happens to be on the road. Between the years of 2007 and 2015, marijuana use among drivers killed in crashes doubled.
Sweeping state legalization has made medicinal and recreational use of cannabis more widely available to consumers. As such, many choose to enjoy it the same way others opt for a glass of wine after work. Like alcohol, the use of cannabis slows reaction time and impairs judgment, which is dangerous when mixed with driving. It may lead to a DUI, which can alter the trajectory of your life, but it also risks the lives of many others.
We don't yet have formal legislation to define responsible cannabis use like we do with alcohol. That can make things a bit tricky to gauge. Whether you are impaired by alcohol or marijuana, impairment is impairment, and in all 50 states, the District of Columbia, and Puerto Rico, it is illegal to drive impaired. If You Feel Different, You Drive Different. Drive High, Get A DUI.