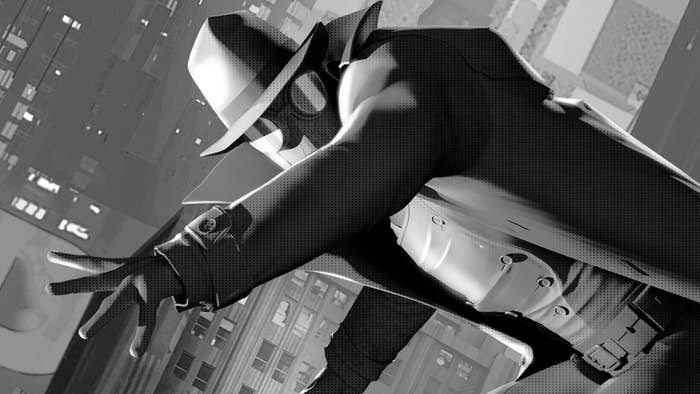 A live-action Spider-Man Noir TV series is in development at Amazon, Variety reports.
The show doesn't have a title yet, but is set to follow an older incarnation of the superhero character in '30s New York City. According to sources close to the project, the lead character will not be Peter Parker but a different version of Spidey.
Oren Uziel is attached as the lead writer and executive producer on the show, which they developed alongside Spider-Man: Into the Spider-Verse producers Phil Lord and Christopher Miller. Former Sony boss Amy Pascal, who is attached to pretty much all things Spider-Man at the company, will also executive produce alongside Uziel, Lord, and Miller. The most recent credits to Uziel's name include The Lost City and the 2021 Mortal Kombat film. He previously served as a co-writer on Lord and Miller's 22 Jump Street, too.
The noir incarnation of Spider-Man first debuted as part of the Marvel Noir universe in 2009, and depicts a version of the superhero as he gains his powers during the Great Depression. The character has appeared in various projects throughout the years, including the Ultimate Spider-Man animated series, and Into the Spider-Verse, in which he was voiced by Nicolas Cage. The new show, however, will be the first live-action adaptation of the character.
The news follows the announcement that Amazon Prime Video was working with Sony's Marvel characters to producer Silk: Spider Society, a show based on the Korean-American superhero bit by the same spider that bit Peter Parker.