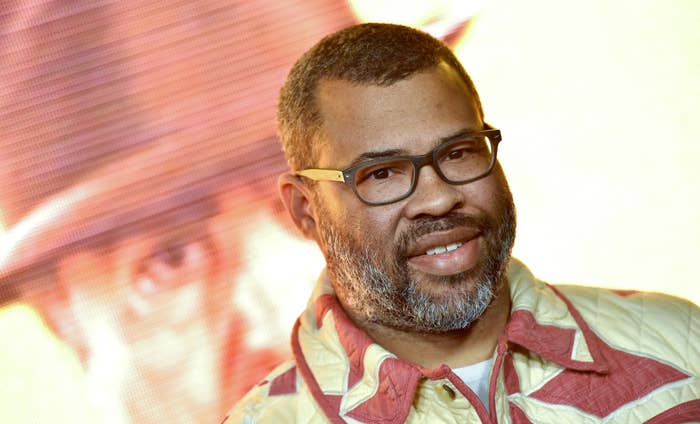 Jordan Peele has finally announced the title of his highly anticipated follow-up to 2019's Us.
In a simple post on Instagram, Peele unveiled the title of the film by sharing its poster. Entitled Nope, it's set to arrive in theaters one year from now on July 22, 2022. As he previously revealed, Nope sees him reunite with his Get Out lead Daniel Kaluuya, who'll be joined by Keke Palmer and Steven Yeun. The poster also teases that "select sequences" of the film were shot with IMAX cameras.
Not much else is known about the project so far, but as with his previous efforts Peele serves as both writer and director. Production on the film started in Los Angeles recently, and although the premise has been kept under wraps it's safe to assume, based on the ominous first poster, that Peele will be delivering another inspired horror feature with Nope.
Nope isn't the only film on the horizon with Peele's name attached to it. He also serves as a producer and writer on the long-awaited Candyman sequel, which arrives in theaters on August 27 following three extended delays due to the COVID-19 pandemic. He also stars in and co-wrote the script for the Henry Selick-directed stop-motion horror comedy Wendell and Wild, which will be released by Netflix later this year.
Check out the poster for Nope up top.