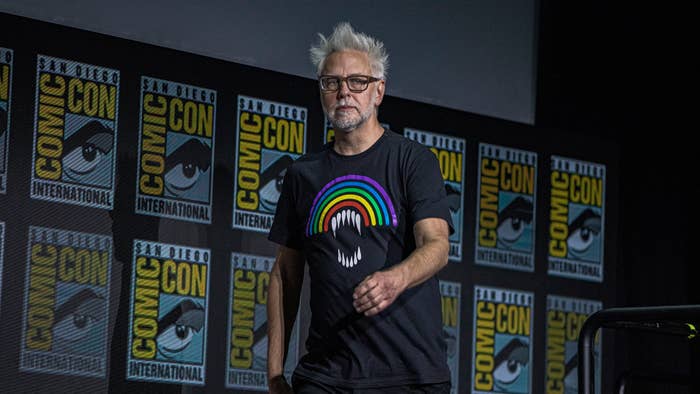 James Gunn has announced that casting news for a new Superman movie are far off for now, and will only be confirmed once a script is finished.
Rumors regarding who might play Superman in the next DC Universe film have been circulating online, and Gunn shared a tweet on Friday to make it clear nothing has been confirmed yet. "No one has been cast as Superman yet," he tweeted in response to an account suggesting Jacob Elordi might play the iconic superhero. "Casting, as is almost always the case with me, will happen after the script is finished or close to finished, and it isn't. We'll announce a few things in not too long, but the casting of Superman won't be one of them."
Gunn, alongside Peter Safran, is currently in charge of where the DC Universe of films will head next, and he's been hard at work on a 10-year roadmap for slate of comic book movies. It's already been confirmed that Henry Cavill, who portrayed the character in four films (or five if including Zack Snyder's vastly different edition of Justice League), will no longer play Superman going forward. He initially left the role behind after 2017's Justice League, but made a return in an uncredited cameo at the end of Black Adam. 
Per a report from Variety last month, Gunn is currently working on the script for a new Superman movie. He has stressed it won't be an origin story, but it will focus on an "earlier part of Superman's life." 
Ever since taking his role at DC Studios, Gunn has been forthcoming with fans in regards to rumors. In fact, he's shut down speculation from fans on numerous occasions, most recently debunking the idea that Robert Pattinson's version of Batman, as seen in Matt Reeves' The Batman, will join the DC Universe.