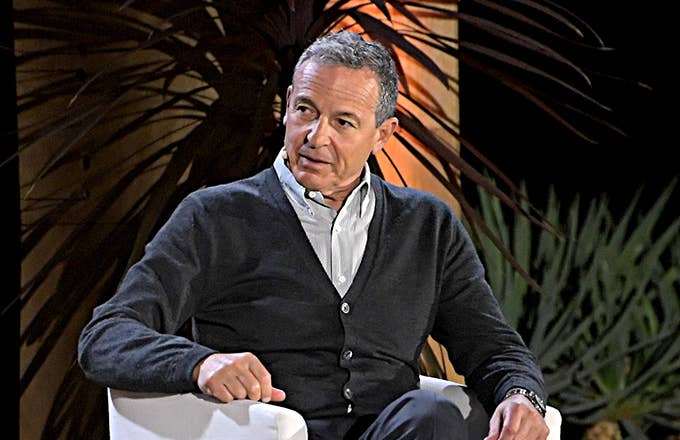 Martin Scorsese and Francis Ford Coppola have made their feelings on Marvel movies known, but Disney CEO Bob Iger finds their comments a touch too harsh. Most recently, The Godfather and Apocalypse Now helmer Coppola called Marvel films "despicable." At the WSJ Tech Live conference in Laguna Beach this week, Iger defended Marvel against both Coppola and Scorsese.
"I reserve the word 'despicable' for someone who committed mass murder. These are movies," Iger said, laughing off Coppola's particularly scathing comments. He said he "doesn't take it personally."
"They're entitled to their opinions," Iger continued. "Francis Ford Coppola and Martin Scorsese are two people that I hold in the highest regard in terms of the films they've made, the films I've liked, the films that we've all watched. But when Francis says those films are despicable, to whom is he talking? Is he talking to Kevin Fiege who runs Marvel? Or, Taika Waititi who directs, or Ryan Coogler who directs for us?"
Iger added he doesn't quite understand the criticism, especially when audiences are responding so positively to the MCU's offerings. "Frankly, the motion picture distribution business or the theatrical exhibition business worldwide has relatively thin margins," Iger said. "When those theaters run movies, not just like ours because there are other blockbusters out there too, they do exceedingly well for them and they make a lot of money on them, that actually gives them the ability to run other films that might not be as successful but there are people in different places that want to see them."
Iger admitted he had came across sounding "more defensive" than he wanted to, and that he ultimately doesn't feel he needs to defend Marvel outright. "I'm puzzled by it," he said. "If they want to bitch about movies, it's certainly their right, I don't know. ... It seems so disrespectful to the people who work on these films."