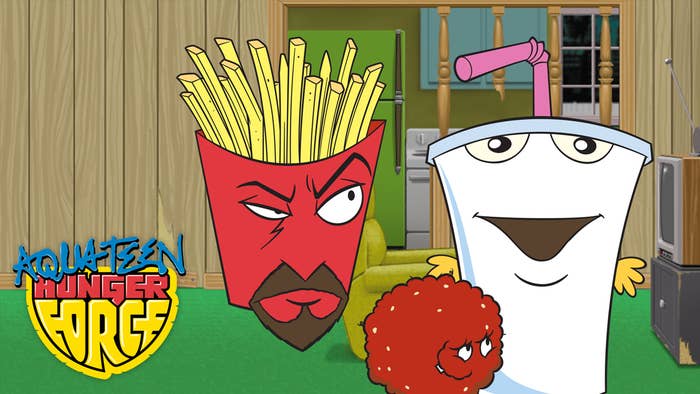 Aqua Teen Hunger Force, one of the first original Adult Swim shows, has been revived for Season 12 following its initial cancellation back in 2015.
Per Entertainment Weekly, the cult classic animated comedy will receive a new five-episode season almost eight years after it ended with Season 11. Creators Dave Willis and Matt Maiellaro will be on-board for the new episodes, and the main voice cast of Willis, Dana Snyder, and Carey Means are also set to return. The announcement comes a couple of months after the release of the straight-to-video movie Aqua Teen Forever: Plantasm, which will make its streaming debut on HBO Max on Feb. 8.
"We are thrilled to be making more Aqua Teen Hunger Force episodes for a new generation of fans, building upon the most impressive collection of IP ever assembled," said Willis and Maiellaro in a statement. "Success is optimal and leads to quality."
During its original run, Aqua Teen produced 139 episodes from 2000 to 2015. Prior to its cancellation, it was the longest-running show on Adult Swim. It was surpassed by Robot Chicken in 2019. Despite its cancellation, both the creators and Adult Swim expressed interest in revisiting the series later down the line. On Adult Swim's official YouTube channel last year, a number of Aqua Teen spin-off shorts were produced entitled Aquadonk Side Pieces. 
Alongside the 11 seasons of the show, the creators also released the movie Aqua Teen Hunger Force Colon Movie Film for Theaters in 2007.