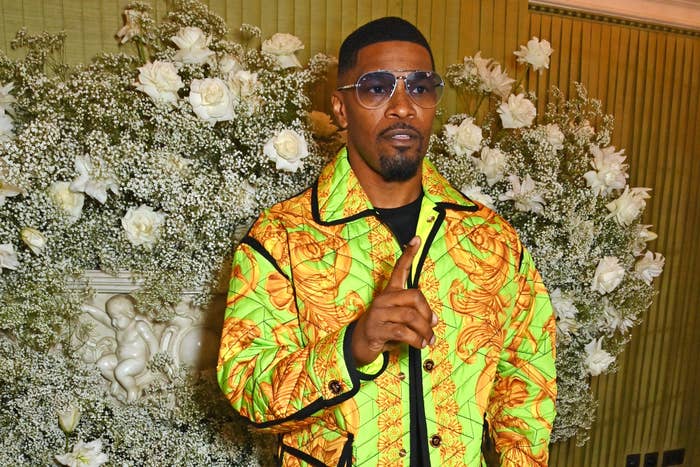 Jamie Foxx appears to be fully enjoying life again.
The actor, 55, who recently faced an undisclosed health scare, had a rare sighting in Mexico on a date with his girlfriend, Alyce Huckstepp, at the Nobu Los Cabos Hotel. TMZ reports that the pair were escorted to a table for an early dinner on an outdoor patio to take in the ocean views of the Baja Peninsula. The outlet adds that although Foxx hasn't confirmed his relationship, the pair had been spotted making out and having dinner together lately in L.A.
Last month, Foxx issued a statement saying that he's finally starting to "feel like himself." Despite the positive progress, sources also tell TMZ that they're worried he might be rushing into things in his relationship with Huckstepp, including the possibility of marriage, possibly influenced by his hospitalization earlier this year.
A source told People earlier this month that Huckstepp, who is Australian but has resided in the U.S. for a while, is "a total sweetheart" and "a good match." She was also spotted at the premiere of Foxx's film Day Shift, but the two did not pose together on the red carpet. It's unclear how the two met nor when they became an item.
Foxx was recently announced to star as God in the upcoming comedy Not Another Church Movie alongside Mickey Rourke as the devil. He has other films in various stages of production on his pipeline including The Burial, Signal Hill, Tin Soldiers, Groove Tails, and a remake of 1968 western flick The Wild Bunch.