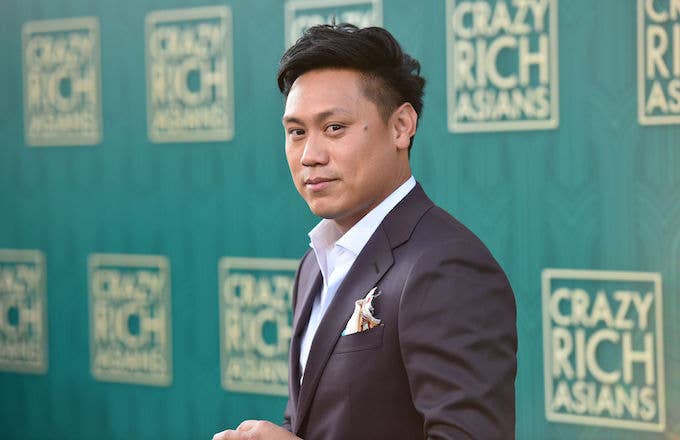 Warning: This post contains spoilers about Crazy Rich Asians, so if you're not into those, head elsewhere.
For many Asians, including myself, the color yellow carries weight. The color is often used to otherize people of Asian descent and propel fetishes ("yellow fever").
But in the context of Asians, the word doesn't have to simply be used for casual racism. In fact, director Jon M. Chu thought paying tribute to the color at the end of his new box office hit Crazy Rich Asians may actually exhibit a sort of pride. According toThe Hollywood Reporter, that's why he asked Coldplay for the rights to use their famous, early 2000s breakout track "Yellow" in the movie, which stars Constance Wu, Henry Golding, Awkwafina, Ken Jeong, and more.
Unfortunately, Chu's first request to use the song was rejected, likely because of Coldplay's previous controversies surrounding Asian cultural appropriation. But Chu couldn't find a replacement. "We tried so many other songs," he told THR, "but everything was about the love story and not about the bigger context of who we are."
So he wrote the band a letter explaining how important the song is to him, and would be to the film. "[The color yellow] has always had a negative connotation in my life. That is, until I heard your song," he wrote. "For the first time in my life, it described the color in the most beautiful, magical ways I'd ever heard."
"I remember seeing the music video in college for the first time on TRL," he continued. "That one shot with the sun rising was breathtaking for both my filmmaker and music-loving side. It immediately became an anthem for me and my friends and gave us a new sense of pride we never felt before...We could reclaim the color for ourselves and it has stuck with me for the majority of my life."
It's not 100 percent certain that the letter convinced Coldplay to change their minds, but less than 24 hours after sending it, the band approved its use. Chu commissioned a Chinese-cover of the track and got the emotional scene he envisioned.
Read Chu's full letter over at THR.
Crazy Rich Asians is now in theaters.