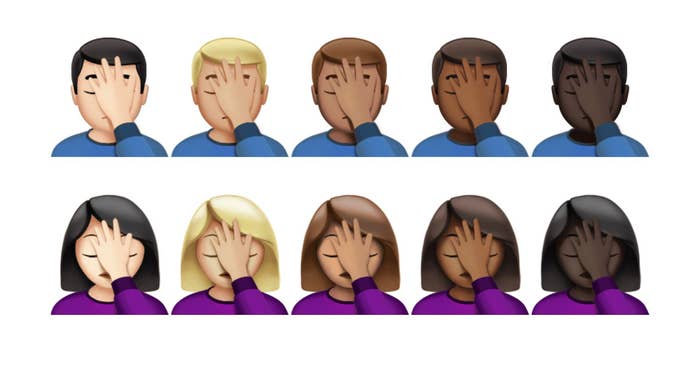 The Emoji Movie is a movie about emojis and it's a real movie and it's out in theaters right now and it's also, allegedly, very bad.  Like, very, very bad. So bad that for a few brief but spectacular and shining and earth-shattering moments, it achieved the nearly unachievable.
The film received a zero percent rating on the popular film review aggregation website Rotten Tomatoes, joining a small but  prestigious club. At the time of this writing, the film has managed to precariously climb from the shallow depths of zero percent to a solid six with the help of two reviewers bravely willing to go against the grain. 
The EmojiMovie is a 3D computer-animated comedy film voiced by a star-studded cast of voices that include T.J. Miller, Anna Faris, Patrick Stewart, Sofia Vergara, Christina Aguilera, Maya Rudolph, James Corden, Steven Wright, Rob Riggle, Jennifer Coolidge and Jake T. Austin. Writing in the Guardian, Charles Bramesco called the film "a force of insidious evil." Other reviews were equally negative. 
The film, which was directed by Tony Leondis, had a budget of around $50 million, which is a lot of money. Check out the trailer for The Emoji Movie below, if you feel the need.