With the announcement that Marvel Comics will be replacing Tony Stark with Riri Williams—a new African-American female character—as the new Iron Man, it has also been revealed that she will be going by the name of 'Ironheart'.
Despite the name change, the comic will still be published under the Invincible Iron Man title. Riri Williams' run as Ironheart, who will be donning a new version of Stark's iconic suit of armour, is part of a new era in Marvel Comics', dubbed 'Marvel NOW!'. Speaking to Wired, Invincible Iron Man writer Brian Michael Bendis explained the reason for the name change:
"Iron Woman seemed old fashioned to some… Iron Maiden looked like a legal nightmare. And Ironheart, coined by Joe Quesada, after I told him my planned story for Riri, speaks not only to the soul of the character but to the Iron Man franchise as a whole."
Despite the differences in both Stark and Williams' background Bendis also points out their similarities, which makes her the ideal successor to the Iron Man legacy:
"Tony first put on the armor to save his heart. Riri puts it on for different reasons altogether but still heart-related. When people see her story, you'll be amazed at how simple and brilliant Joe's suggestion was."
The change name is a welcome addition, this is a chance for a new and completely original character to carve out their own legacy that can have the potential to reach the levels of Spider-Man, Capitan America and Wolverine, given that it receives the right direction in terms of creative content (i.e. story and art).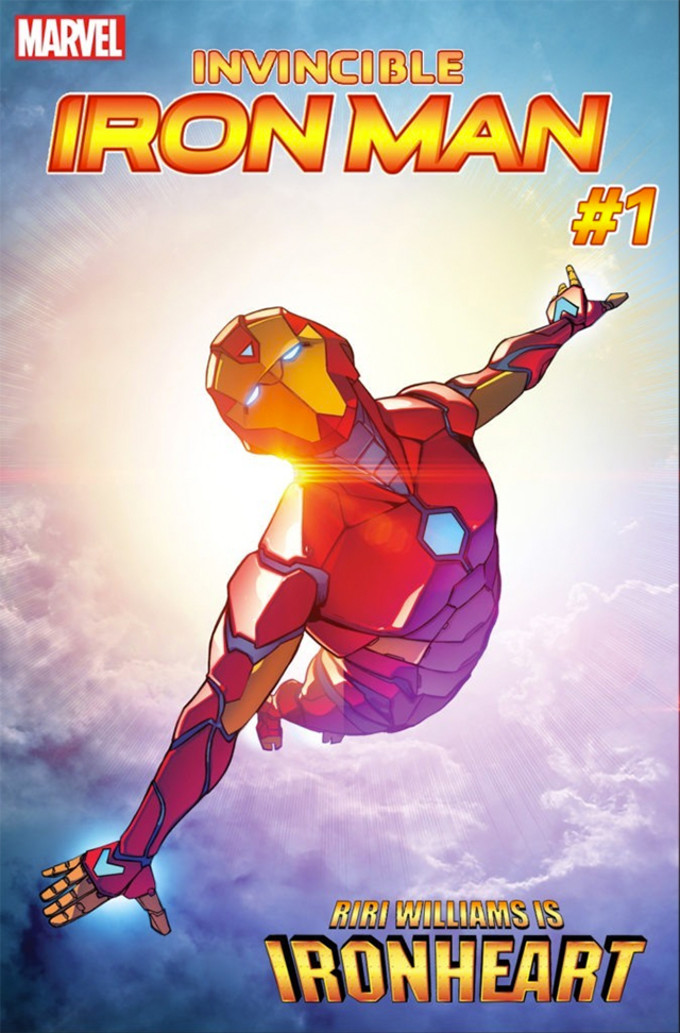 Although he's no longer Iron Man, Tony Stark will still have a huge presence in the comics. Invincible Iron Man editor Tom Brevoort confirmed the rumour that the 'billionaire playboy philanthropist' will take on the role of a built-in A.I in Ironheart's suit. Speaking on his role, Brevoort explains that:
"Regardless of where he might be physically… he'll be soaring along with her spiritually."
Issue one of the new Invincible Iron Man is due to be released this Autumn.