The whirlwind romance between Kylie Jenner and Tyga allegedly ended just after this year's Met Gala, but the rapper seems to be having a hard time letting go. He's reportedly drowning his sorrows in the arms of a young brunette who looks a heck of a lot like his ex-girlfriend.
He's been spotted canoodling around Cannes with Demi Rose, a 21-year-old model who also passes for a Kylie clone, the Daily Mail reported. Like the youngest member of the Kardashian clan, her pastimes include butt selfies and, well, that's all you need to know.
A photo posted by Demi Rose 🇨🇴🇬🇧 (@demirosemawby) on May 10, 2016 at 11:38am PDT
This wouldn't be the first time Tyga spent some time with a Kylie doppelganger. Back in April, he hit up an 18-year-old named Tiffani Kathleen Birdas, who he met through Instagram. They partied in his hotel room for one night and then went their separate ways. "It was like a dream. Tyga was lovely, he was really relaxed and chilled and really humble," Birdas told the Courier Mail.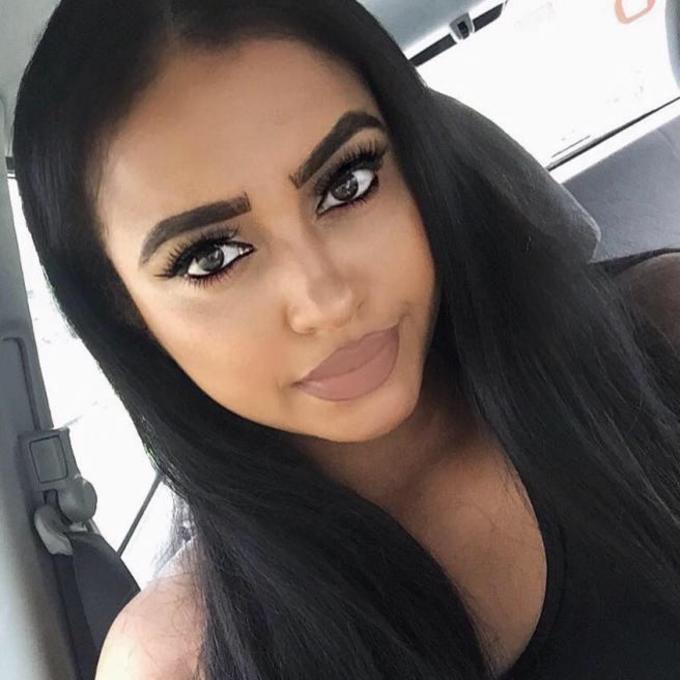 He also hung out with Val Mercado, a 23-year-old model and aspiring singer, earlier this year. They reportedly got close at the end of last year after one of his many breakups with Kylie.
A photo posted by VAL MERCADO (@val.mercado) on Mar 12, 2016 at 11:21pm PST
A photo posted by VAL MERCADO (@val.mercado) on May 17, 2016 at 5:28pm PDT
As if these friends weren't enough of an indication, Tyga made it clear that he still has mad love for young Jenner despite their alleged break up, telling reporters, "Sometimes things just don't work out, but I love her."