ComplexCon returns to Long Beach Nov. 6 - 7 with hosts J. Balvin and Kristen Noel Crawley, performances by A$AP Rocky and Turnstile, and more shopping and drops.
Secure your spot while tickets last!
Almost seven years after reality TV landmark The Hills aired Spencer Pratt and Heidi Montag's wedding, The Hills co-star Lauren Conrad has revealed she was locked in a basement so that she couldn't leave the nuptials. Hey, Hills producers: "You know what you did!"
Conrad, a.k.a. "LC" (if you a real fan), told UsWeekly how it all went down. It all started when the power in the church went out in true dramatic fashion.
"The power went out, the generator went out, and I said, 'I need to leave!'" Conrad told UsWeekly. But that was easier said than done because Conrad says producers wouldn't let her dip with Kyle Howard, her boyfriend at the time.
"They literally locked me in the basement with two security guards and wouldn't let me leave! And I was like, 'You can't keep me here!' I was throwing a fit!" she said.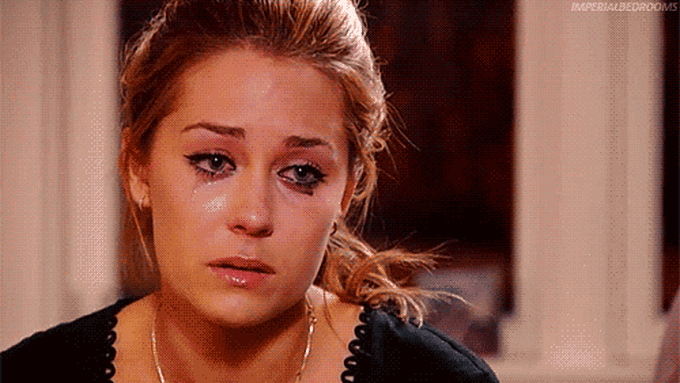 The Speidi wedding was finally back on two hours later. By then, Conrad was so late she immediately bolted after the ceremony, not talking to anyone. She told UsWeekly, "At that point, this wasn't really my life anymore, and I left out the [church's] side door, so that's why in the final scene, I'm not leaving with everyone else—I'm taking a side exit out because I had a car waiting, and I needed to leave!"
UsWeekly reports Hills producer Adam DiVello disputed the story saying: "[She] might have felt locked in, but she was not."
Pratt had some thoughts about the Conrad's trapped in the basement story tktk (quote to Complex):
Because @KristinCav was the new STAR https://t.co/b5erL5slQf

— Spencer Pratt (@spencerpratt) May 18, 2016
Had MTV given me the key, all would have been forgiven https://t.co/gDcJZdOLFB

— Spencer Pratt (@spencerpratt) May 18, 2016
In October Pratt told Complex: "Lauren is a cold-hearted killer. That's what people don't get. She will cut you in your sleep. She tried to destroy us. If you want to throw missiles, I'm throwing a nuke. This is how I operate."
Pratt didn't immediately respond to Complex's request for comment.