It appears there's no stopping James Deen. The porn star's career is thriving despite several sexual assault accusations. In light of being blacklisted by major porn companies Kink.com and Evil Angel, the 30-year old is still finding a steady stream of work and audiences continue to search for his videos.
According to a study by Vocativ, searches for the adult film star on xHamster more than tripled —from 338 to 1,083 inquiries —in the month following ex-girlfriend Stoya's Twitter confession on Nov. 28. The site also found that in the 100 days before the first allegation, 38 films featuring him were released and 45 more came out in the 100 days after. See the full results in the graphic below: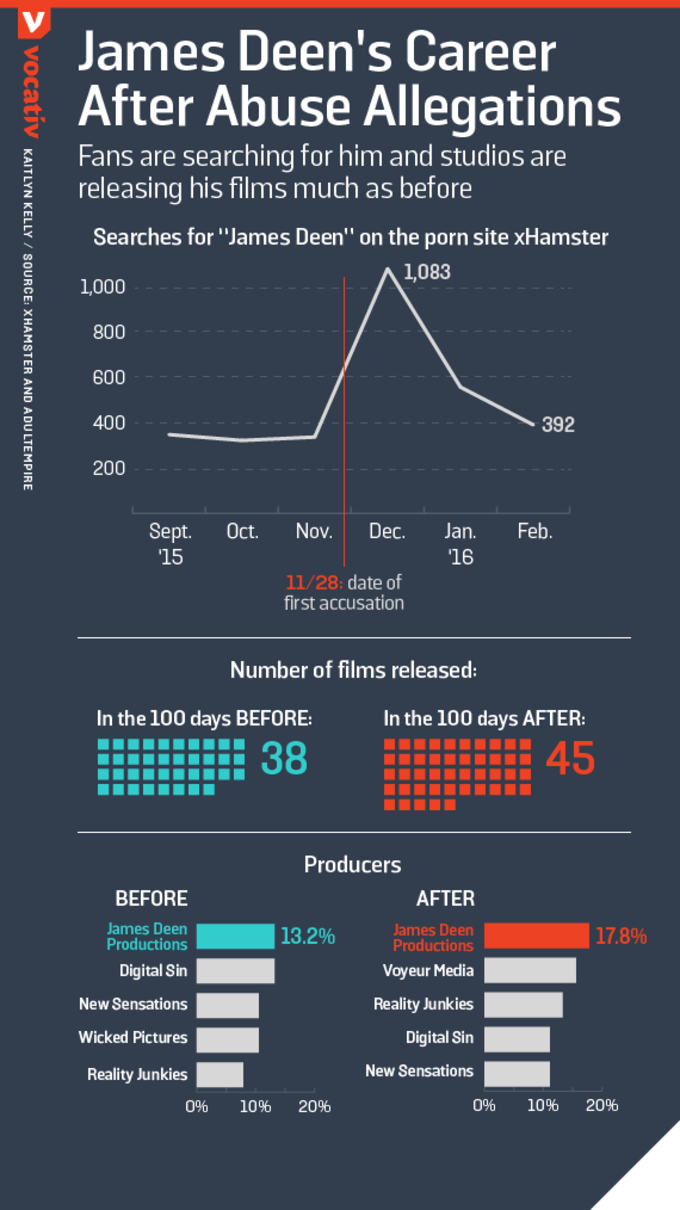 Back in November, Stoya wrote that Deen "held me down and f**ked me while I said no, stop, used my safeword. I just can't nod and smile when people bring him up anymore." A number of other women have come forward including Teen Mom's Farrah Abraham.
Deen has since spoken out, addressing each of the allegations individually, and clarifying that he's not being investigated by police. "I want to remind people that I am not the subject of any lawsuits, I am not under criminal investigation, and at this moment I have no intention of filing defamation suits against false accusations," he said.